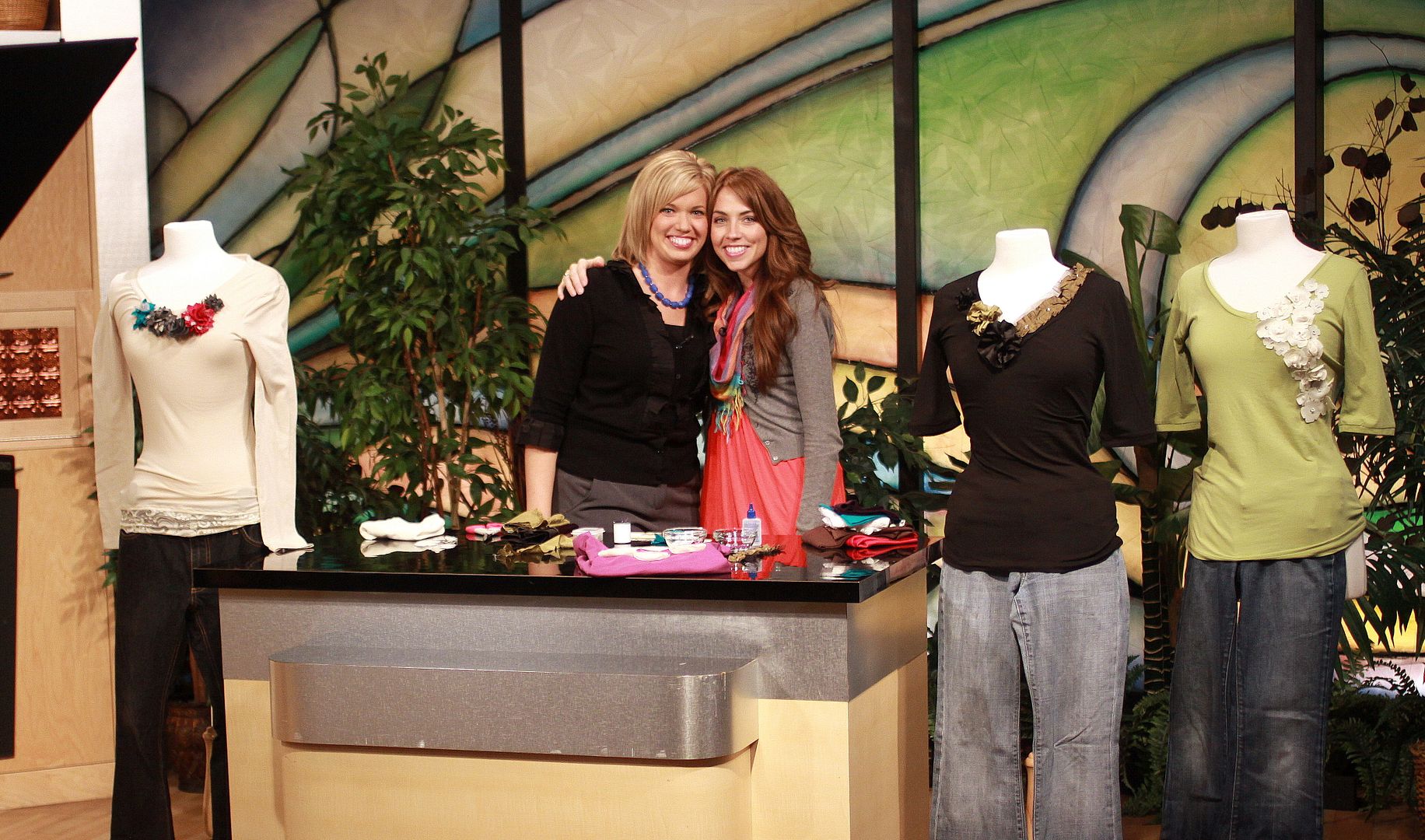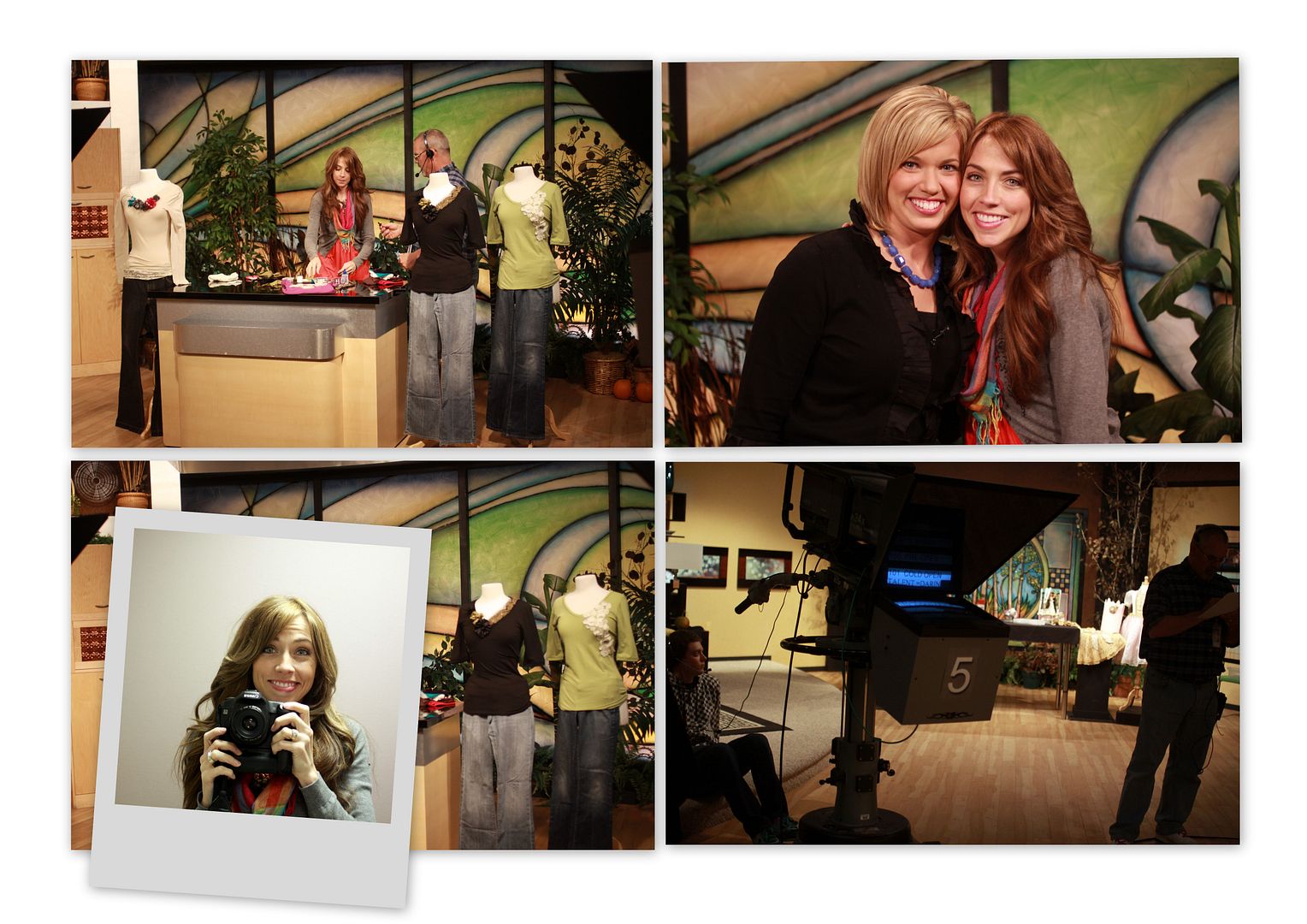 This morning I was on
Studio 5
with Brooke Walker talking about the fabulous fashion trend of having pretty handmade fabric flowers and ruffles on simple tees. I made 4 different examples with some awesome techniques.
I totally forgot to grab jeans when I left my house this morning so I made a quick detour to my sister's house.
(Camille always saves the day.)
Then she curled my hair even and sent me on my way. I will have to share the different ideas here because I think you will absolutely love them! Plus, they're super easy.
Thanks to Bethany and Kit for watching my sweet kiddos too.
If you are local to Utah County you should come to the
Spark Soiree
tonight at Dear Lizzie in Alpine from 7-9 or there will be a live U-Stream chat so check out the
Spark blog
at 7:45 pm. (mountain standard time)
Also, my
little neice
was born and is so precious she was named after my great great grandma, Taimi.
(tymee)

I'll post pictures next!