One of the things I love about
my book
that is coming out in... 
16 days, 402 hours or 24155 minutes 
is the photography. Brian,
Symoni
& Marin are quite talented because the openers, closers of the chapters and photography through out the book are beautiful!!
Creating Keepsakes put a sneak peek of "52 more
scrapbooking
challenges" up on their site so
check it out
. Here's a couple of the pages below... Just enough to tease you and make you wanna get the real deal
hollyfield
.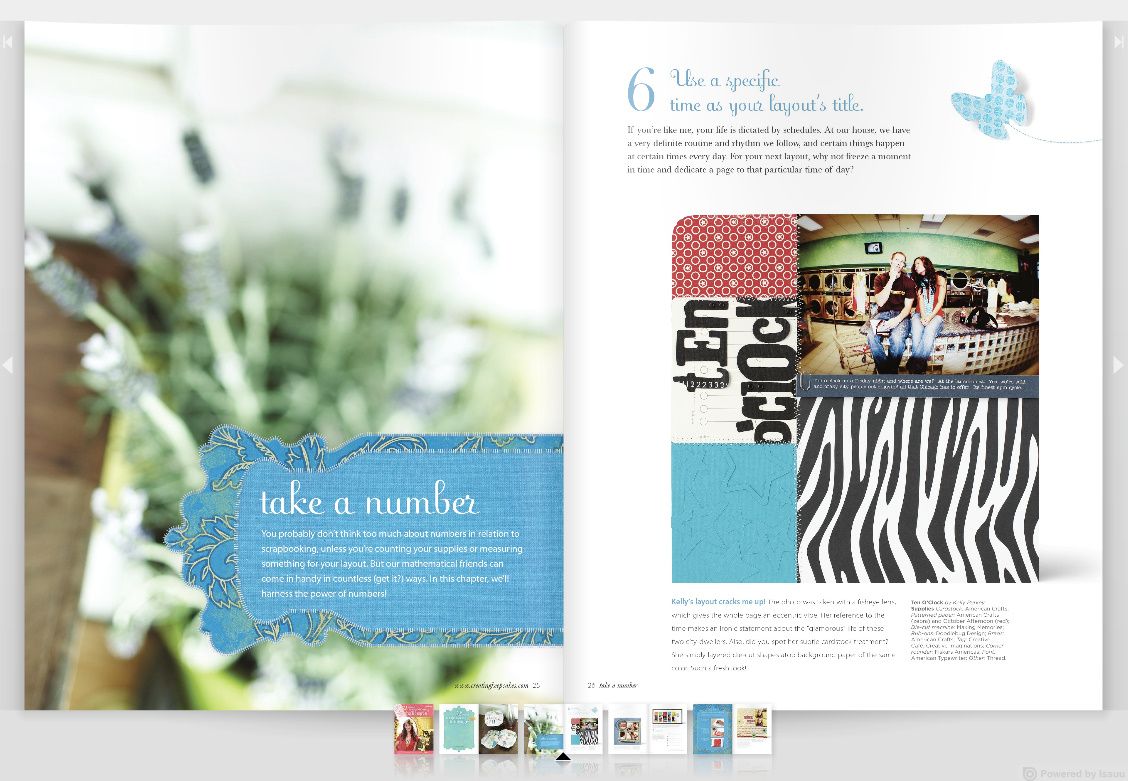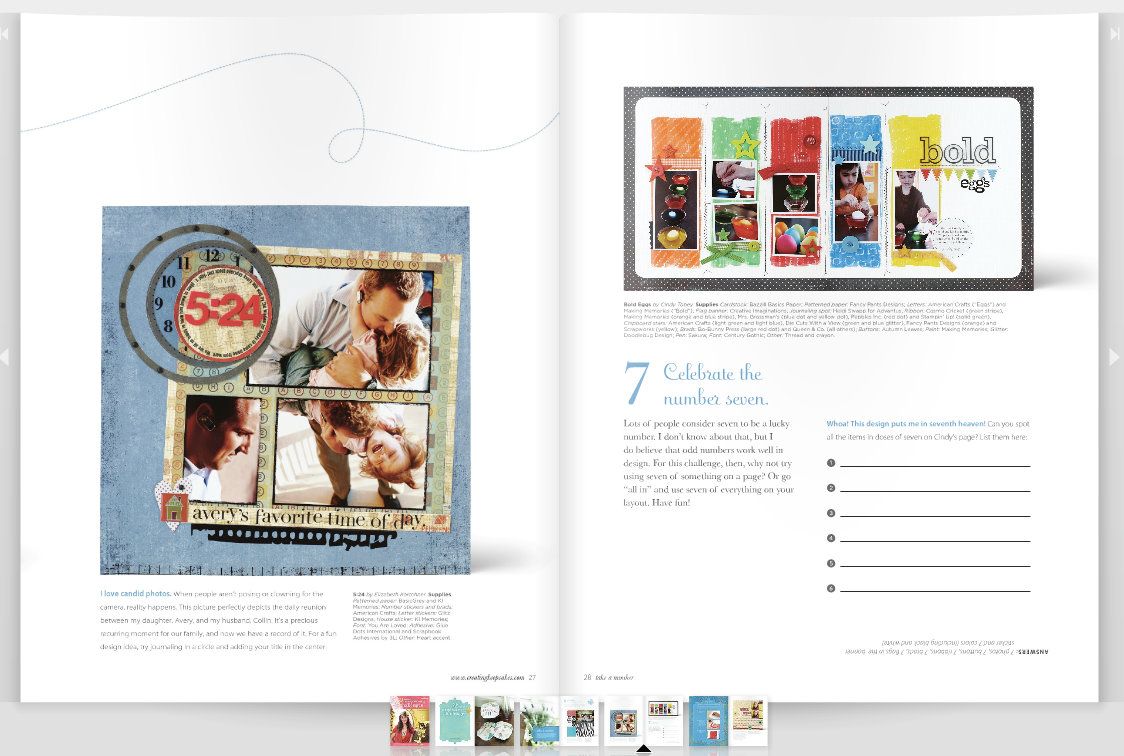 The challenge above was to scrapbook a time of day. I chose to do a page of 5:24 pm our favorite time of day in the
Kartchner
home-when daddy's home from work. Kelly
Purkey
and Cindy Tobey designed awesome pages above too!
getting excited...