Today I realized I should leave Collin with the kids more often on Thursday mornings because that means I get to download gems like these from my camera.
I'm not a huge fan of food-on-faces photos but these were too cute! There's probably 156 more from the same sequence. Oatmeal's never looked so adorable.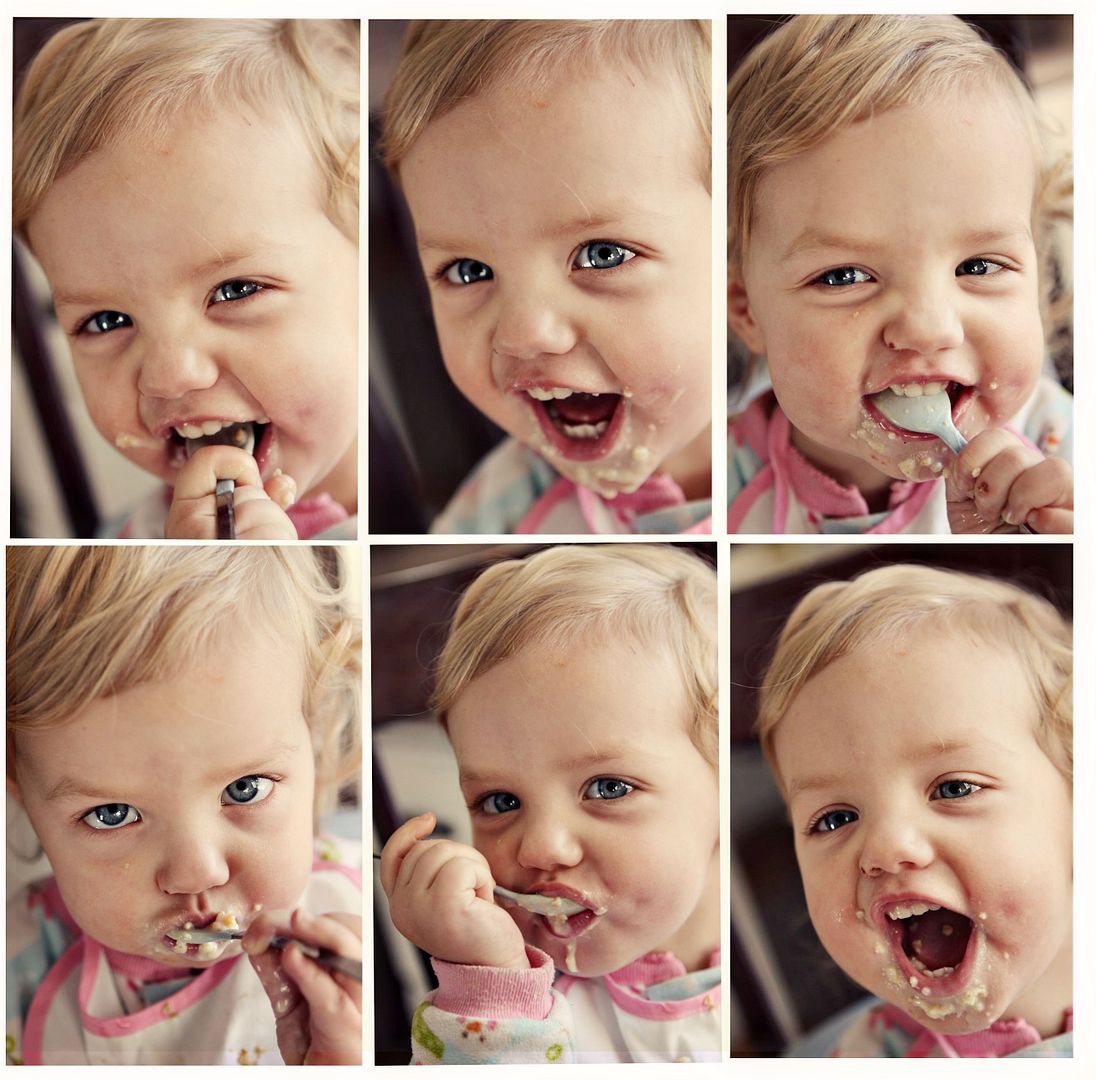 I'm really glad I kept notes and fun things during the process of working on my book.
You know... the book below... that I might have mentioned on this blog before... ;)
It's all about stretching yourself creatively, celebrating your memories with paper, and of course having fun while you're at it.
There's some fabulous giveaways going on right now for personalized books from me. I am giving one away here at my blog so
leave a comment
to win a personalized copy from me!!
While you're at it check out
Creating Keepsake's blog
because the sweet, Brittany Beattie, has a fabulous giveaway with copies of the book too! That will up your chances big time.