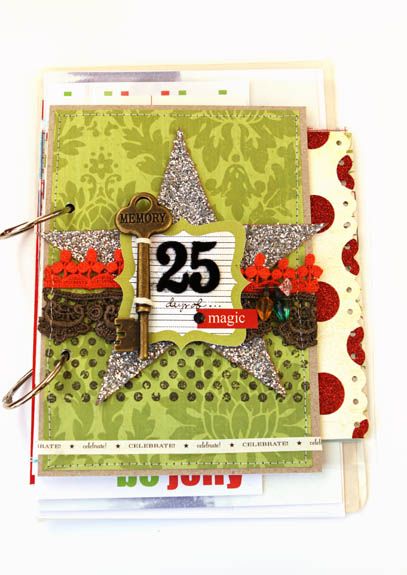 Last night I put together the cover of my December daily album under the lights of the Christmas tree. For some reason, I felt it was more important to create in the right ambiance than being able to
actually see
my project clearly. But it was fun and I guess that's all that matters right?
I first saw the concept of having an album ready to capture each day of the month from
Ali Edwards
blog. It's such a great idea to have the pages ready to go since December is usually a busy month as it is. I have a page for each day then all I'll need to do is add a little embellishing, photos & journaling. The journaling, for me, is the best part. There's so much to write about when it comes to this magical holiday... our traditions, memories from when I was a girl, our simple everyday moments or how Avery reacts to all the fun. Last Christmas, I was happily working on my book that I couldn't focus too much on my album; but I did do some pages & used the remaining spots to hold the Christmas cards we received. You can see it in the December issue of
Creating Keepsakes
magazine.
Two things made it easier for me this year:
First, there's a super cute art journal etsy shop online called,
Evalicious.
E
v
e
he puts together a unique assortment of paper, cards, envelopes, ribbons, stickers, buttons etc. She does all the hard work for me. The Art Journal kit also includes a list of journaling ideas and lots of goodies.
The second one is Shabby Chic Crafts. Veronica has a fabulous online shop full of tags and journaling spots that are perfect on pages and mini albums. I used one of her tags below to hold the "25 days of magic" title.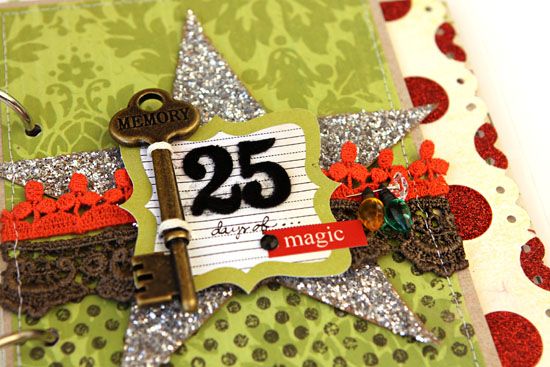 I am so excited to work on this each day... Are you playing along too? Maybe you need a jump start...
Leave a comment
to win your own stash of 68 tags!
Are you local in Utah? Don't forget about the "52 more Scrapbooking Challenges"