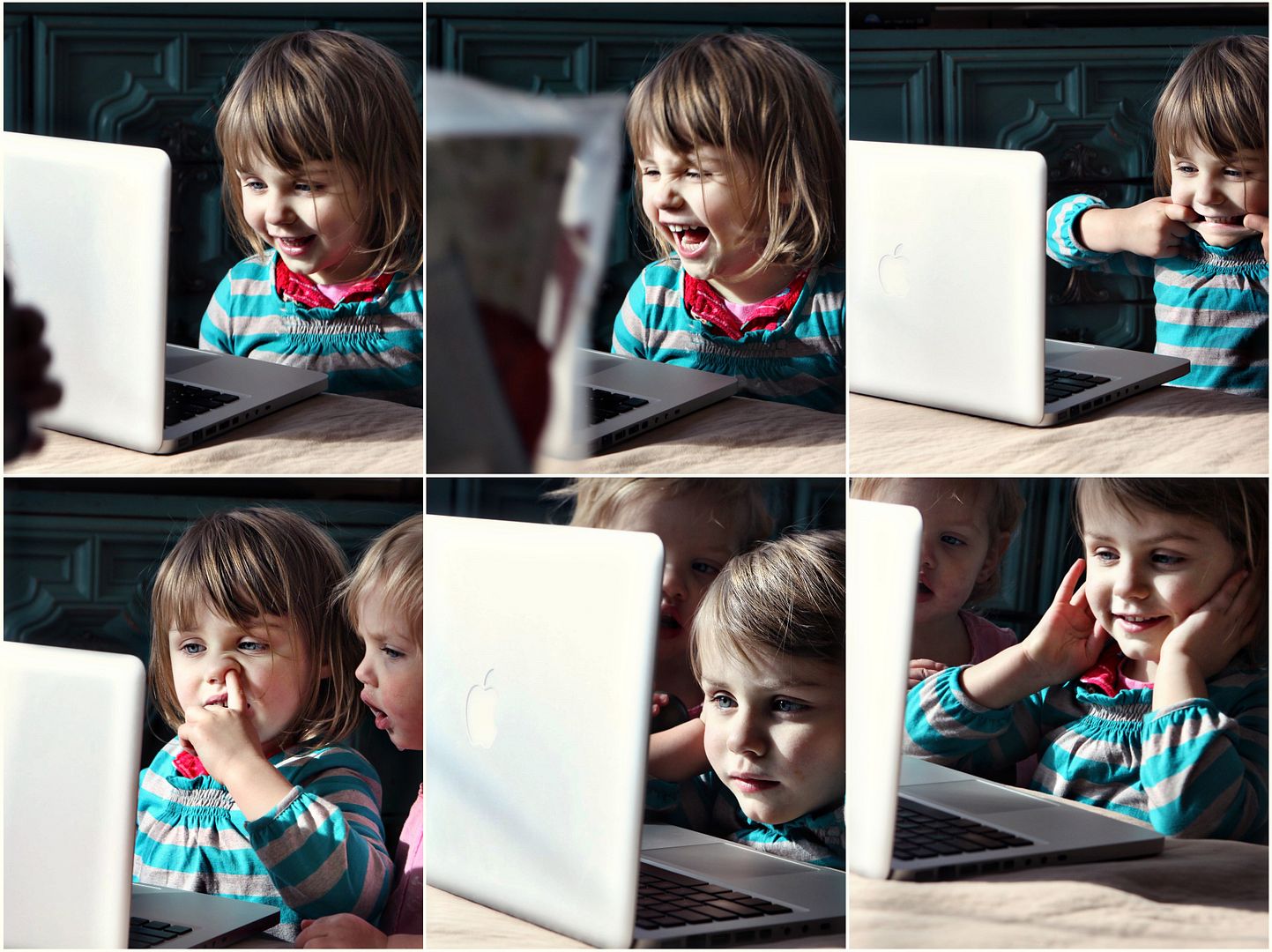 This was the day that Avery learned what video chat is.
The day that she was giddy seeing Daddy on the compooter screen & she insisted on carrying it around everywhere.
The day that she ate lunch with my laptop sitting in front of her while daddy worked. She was content watching him while he continued to slay the dragon.
The day that Quincey looked really confused & wondered how daddy was in the computer.
The day that Avery threw a complete fit when we couldn't take the laptop in the car with us to run errands.
The day I learned that it was so worth the run to my studio to grab my camera so I could capture this moment.