First things first, the winner of my personalized book:
Annette who said... Love the pictures! I would love to have this book! I need a new book for inspiration!
Yay! Annette email me your snail mail addy & enjoy!

:)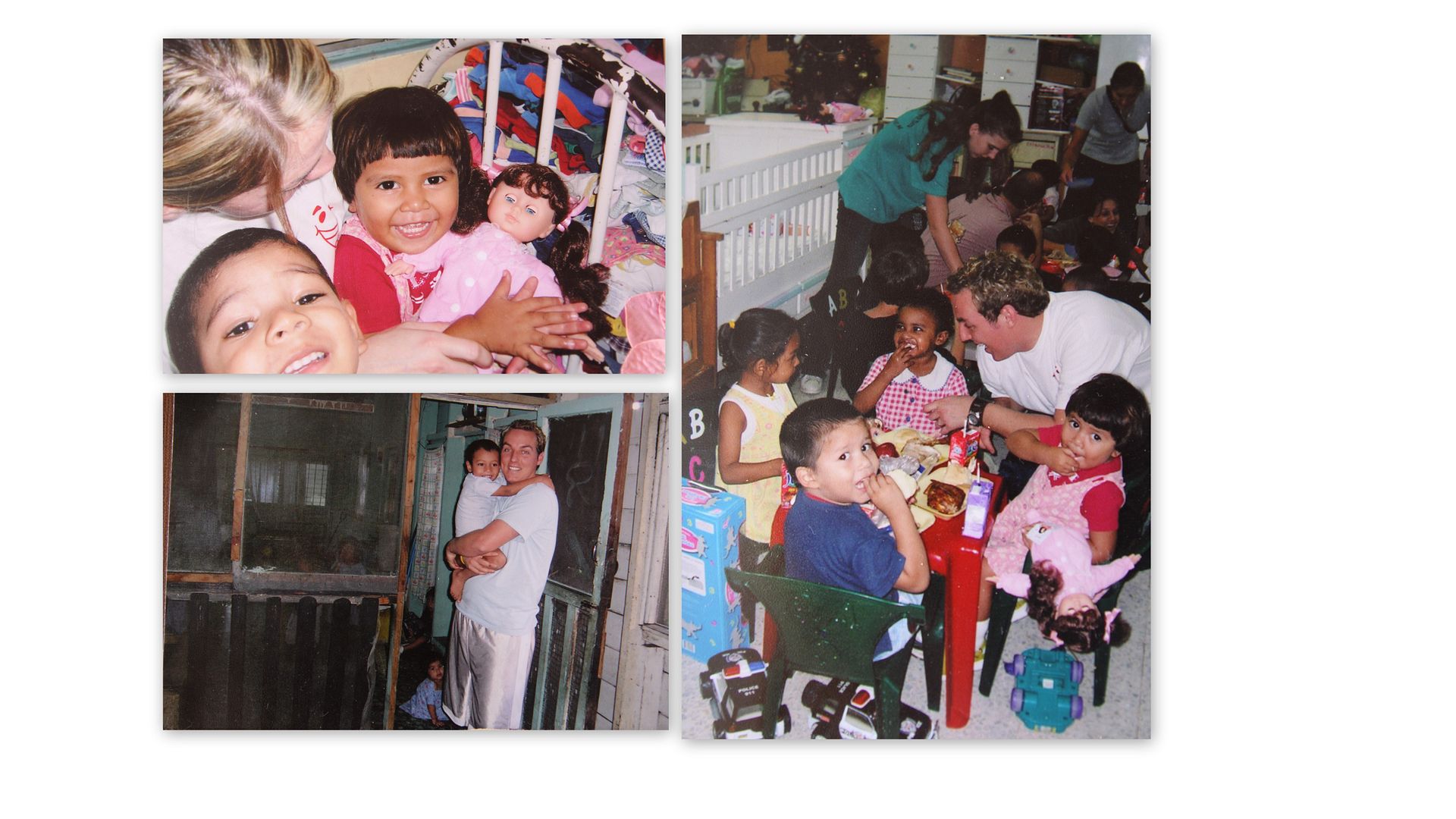 In 2004 on Christmas morning Collin and I traveled with a service group to Honduras. It was
by far
my favorite Christmas... we traveled with dentists and dental assistants to provide free dental work for the orphans and other people in need. As well as painting, building shelves, playing with the children etc.
(A couple pages from the album I made when we got home from our trip. So glad I wrote down memories & thoughts from our service excursion.)
I can remember such intricate details from our trip because it was a life changing experience that I'll never forget. Someday I hope to go back with our family but until then there are other great opportunities to serve & give back...
For one,
Becca
is raising money for
Juvenile Diabetes
research with some ebay auctions. This foundation is something that is very dear to my heart since my dad battled this since he was a little boy until he finally passed away when I was 15. The technology and research has come a long way which is a blessing to many, many families.
There is another auction that my best friend, Mary, told me about & my new friend Jeannie has organized. I donated a bunch of scrapbook supplies. Also an autographed copy of my book! Bid in the comments for
my book
. There is a lot of really great stuff to bid on so
check it out
-all the money raised goes to
Rally for Rafe
. A family whose dad is battling cancer and they need our help and support.
Lastly, another great way to help is to make cards of encouragement, love & hope for eight sick children & their families. (A great family activity.) Thanks to the fabulous Jennifer McGuire who started
Cards For Kids
.
One of the children in Jennifer's card drive named
Kate
is battling brain cancer. She is such a sweetie & it was hard to visit her site with out tears filling my eyes. Crystal was so kind to design a digital kit
"Kit for Kate"
where all proceeds go to help her family with medical bills. It is such a darling kit! Check it out you digital divas... !
There are so many ways to give this holiday season... I love
Stephanie's
idea of doing something everyday to teach her girls how to have
giving hearts
through service, praying, learning. We are doing the same thing here at the Kartchner home... yearning to feel the true spirit of Christmas. xo