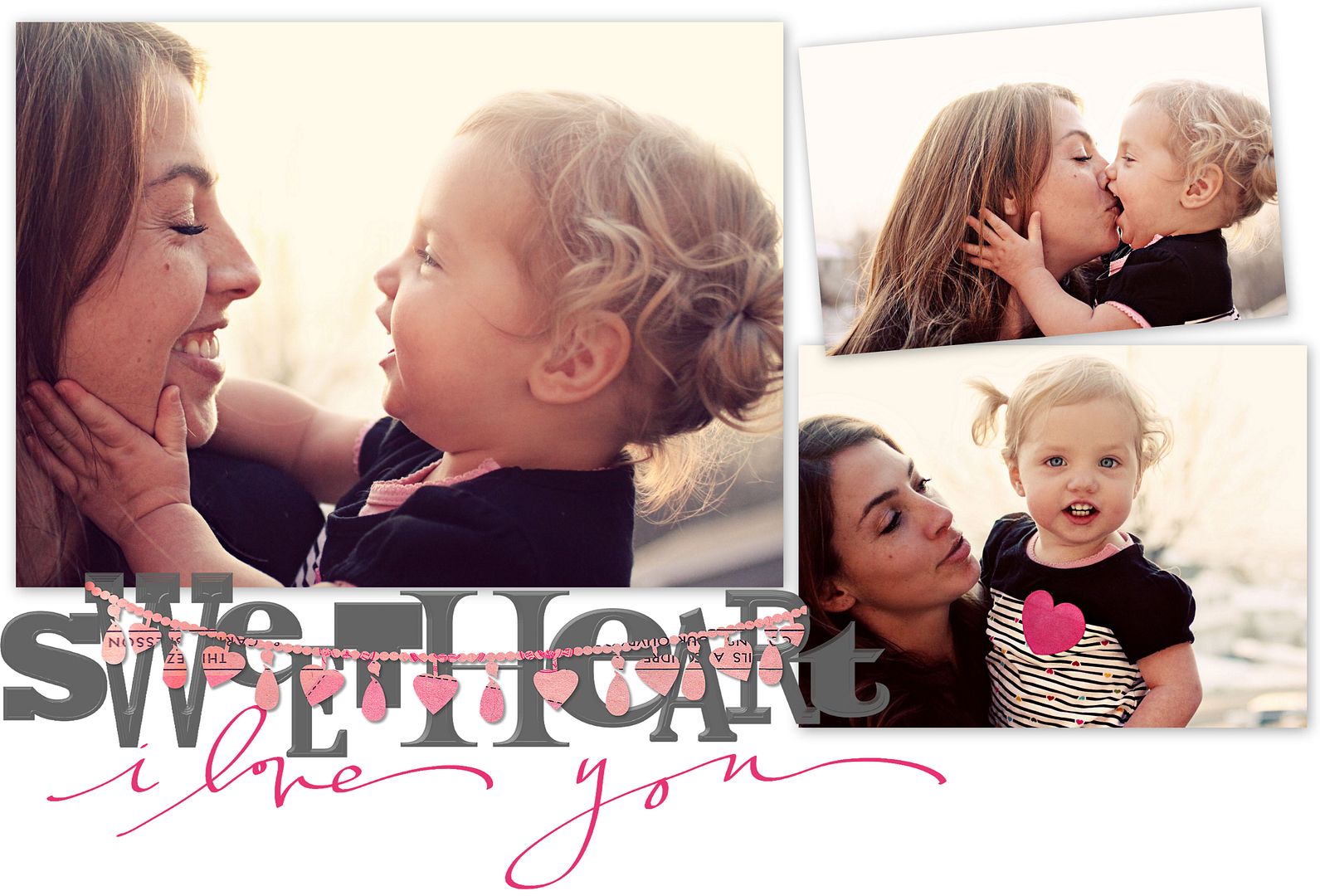 Today turned out to be such a delightful day! Look at that face... how could it not be?
Life is so fleeting so I am relishing in these moments that pass so quickly. Because she is my whole world & at the moment I am hers.
The cuddles, her chubby hand holding mine, times when she needs mommy's comfort,
pitter
patter of her feet on the floor----give my life purpose.
Love the new
House of 3
kits!
Rhonna
is incredibly talented at digital design and has me so excited for Valentine's Day already!! I love her calligraphy phrases... they are my favorite... and the

doilies

banners and and...