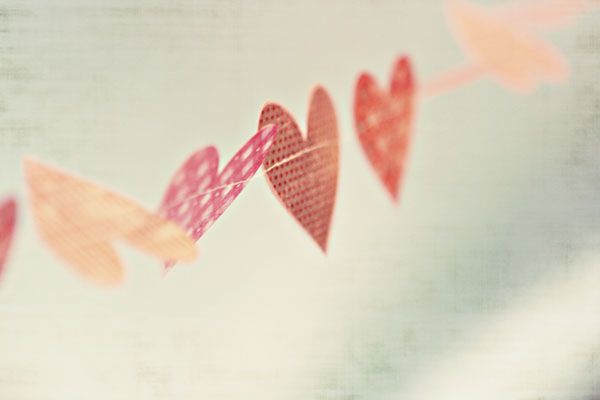 The hearts used for one of the banners in my
Valentine's decor
were cut from this
cute paper
by Little Yellow Bicycle. Then I sewed them together with my sewing machine-I just kept the pedal to the metal while quickly feeding the hearts through. I doubt my machine likes that! ;)
It was really simple and fast. You can also cut hearts from paper you have... I just liked the mix of patterns from the
heart paper
.
This photo was one of the first times I used
Totally Rad Action's
textures. I love how you can push a button to run the action then use the eraser tool in Photoshop
(I use CS3)
to erase where you don't want the texture. The action ran for this one was the
Dirty Diana
.
Loving the contrast of the soft focus, pretty colors with the rough texture.