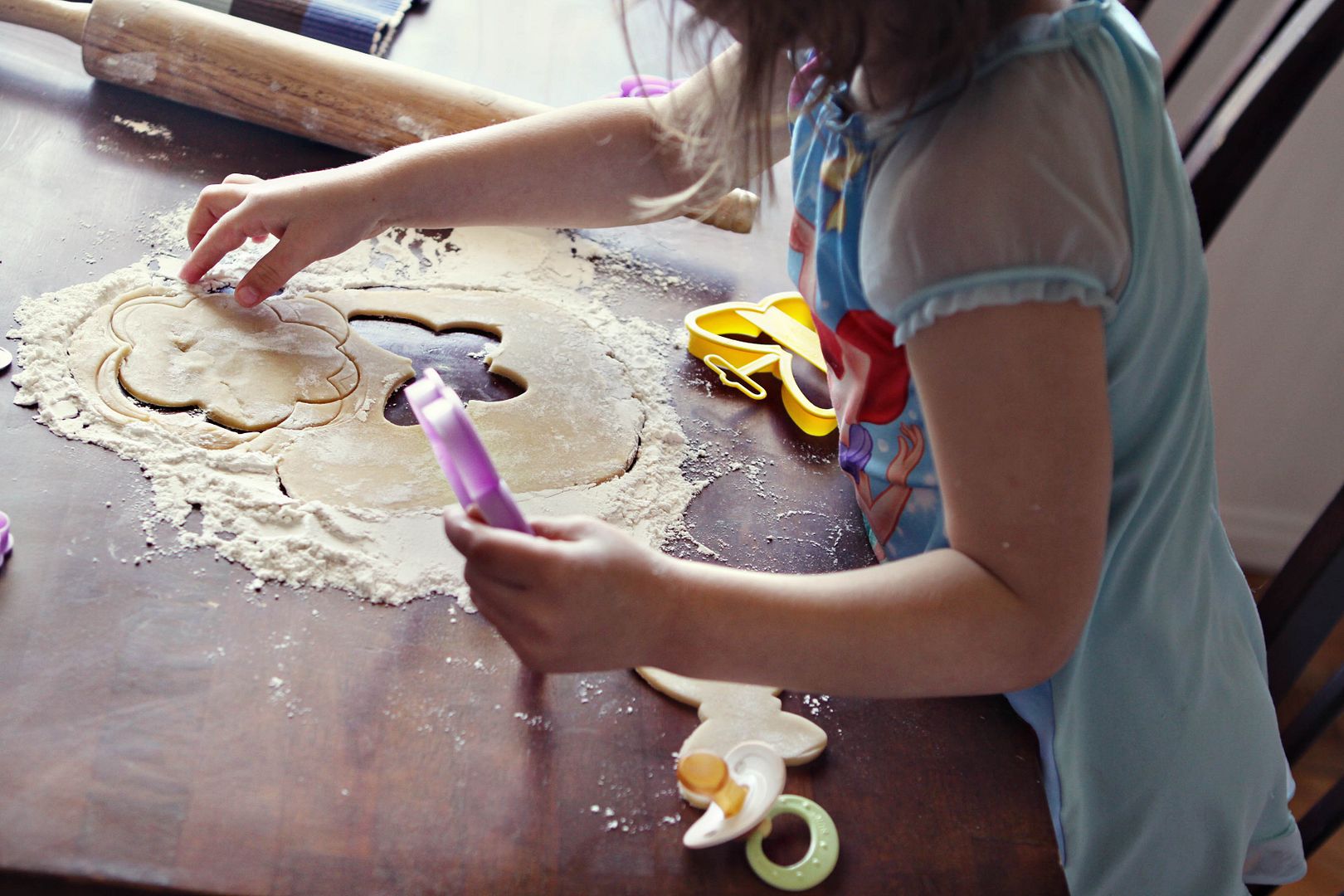 Some of my favorite shots from yesterday while making sugar cookies. I don't think that it's ironic that my favorite photos from yesterday involve making sweets.
Week in the life has been a fun project to work on. I don't kill myself trying to capture every moment but I'm so happy with what I've captured that I probably wouldn't have otherwise. Like when Avery was upset and escaping the house saying that she was going to Disneyland.
haha
We are in the middle of painting so half of our kitchen is grey and the other half that goes into the living room is the tan... very nice. ;)
Yesterday I met with my design team at American Crafts. Paper Crafts was also there getting a tour of the building.
Don't be too jealous... but later Paper Crafts editorial and Go-to Gals got a sneak peek of my new lines of Dear Lizzy products. I actually felt like I was going to get in trouble or something ;) since everything is so hush hush right now until the reveal at cha in July--but it was cool to show them and to see their reaction and what they liked about it. They are such a fun & talented group of ladies!