Remember
that one time, when I wanted to be a more health conscious mother and bought 3 bottles of organic
carrot
juice from Costco?
Then no one would drink the orange concoction. Great. Now what?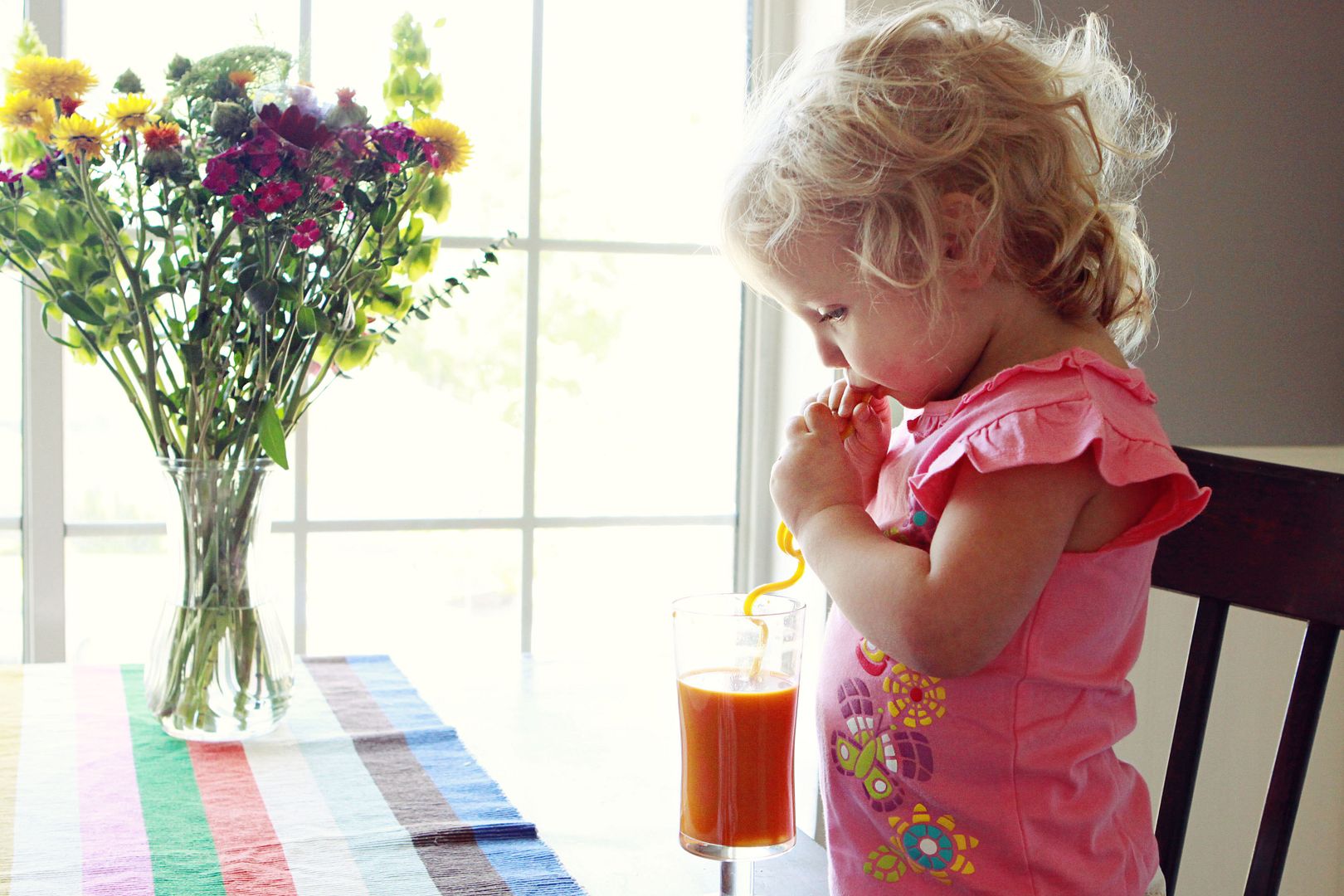 Well, being the competitive person I am, I knew I couldn't lose a battle to carrot juice. Or hear Collin say "told you so" forever. Or be the only one chugging this stuff down.
So, I figured out the perfect solution-colorful, silly straws.
Oh, & if I'm desperate, some apple juice stirred in to trick even Collin into drinking it.
mwah

ha ha.
thanks for the nice comments on
my page
yesterday. the colors make me happy too!
*A quick photography tip
for back lighting.
First, I had my aperture set to 2.8 and Quincey was a completely black silhouette. Next, I upped it to 5.0. Then, with a quick adjustment to the meter she completely lit up. It was magic. :)