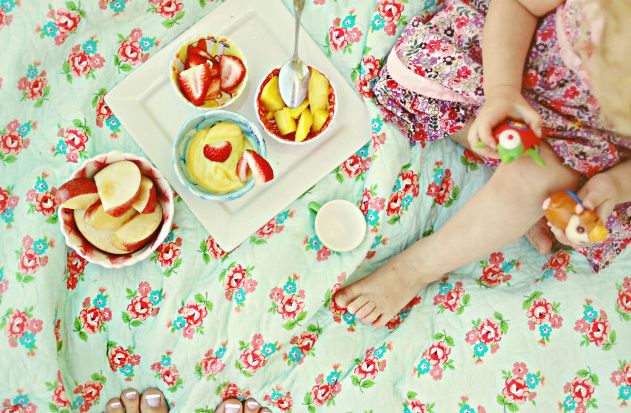 Today is the most gorgeous day! Not to mention the first day I woke up with only a slight feeling of morning sickness. I couldn't ask for more perfect timing.
Surprisingly, I haven't shared with you my recent pregnancy obsession--food and smells. Be grateful for that. ;) But I will tell you these bowls of fruity goodness are heavenly.
I'm enjoying the recent special issue,
Paper Palooza
, from Creating Keepsakes magazine. The page above I designed for the patterned paper section and it was fun to create a couple more in there as well.
A discount coupon code to get 20% off the issue in our store between May 17-31 is TIPS-BLOG.
*Welcome my newest sponsor--
300 dpi
(dcwv)
**If you are interested in being a June sponsor with an ad on my blog... let me know via email at elizabeth.kartchner(at)gmail.com
***I'm so excited to launch
2010
Shades of Summer

next week so think if that's something you wanna do while I think about stricter rules to keep the shades moving so everyone gets a chance. Here's the last pics I received from Pennsylvania, Ireland & Ohio.
****Lastly,

Blue Moon

has a great selection of my

Dear Lizzy

line in stock if you're feeling crafty.
This week flew by... happy weekend!