Putting together a book for our little one that's growing by the minute. Each month I'm writing a letter to him/her and including it in a glitter and sequin sprinkled envelope.
Waiting for my
Punky Sprouts
mini album in the mail to put it all together.
Today I'm 17 weeks and 3 days. Can you tell I'm keeping track? But my photo and notes are from four months.
4 months means:
-Morning sickness has been replaced with a truck driver's appetite. Although I'm not sure many truck drivers eat an entire pineapple in one sitting. Like I did. Yesterday.
-Holding tight to my jeans... which are now unbuttoned because I'm not ready to embrace my elastic waisted wardrobe.
-Continuing our morning run jog I mean walk. Just because I feel better when I get out and get my heart pumping. Seriously considering installing a motor to my double jogging stroller so instead of pushing 2 and carrying 1 they can just drag me.
-My iphone app explained over the past few months that our baby has grown from a poppyseed to a raspberry, a peach then an avocado, to a grapefruit and now a sweet potato. (And they wonder why I'm obsessed with food?)
-Feeling oh, so blessed for our little sweet potato.
The photo is couple weeks ago of my 4 month belly shot and I'm not kidding this baby has grown so much since Collin took it. I should have worn something tighter to show it off more instead of a dress. But don't worry, you won't be disappointed,
;)
this belly will be ginormous by the 40 week mark--which is a very good thing.
There are lots of quaint, worn-down-but-still-have-their-charm homes around town so I may be visiting them every month to capture our baby growing.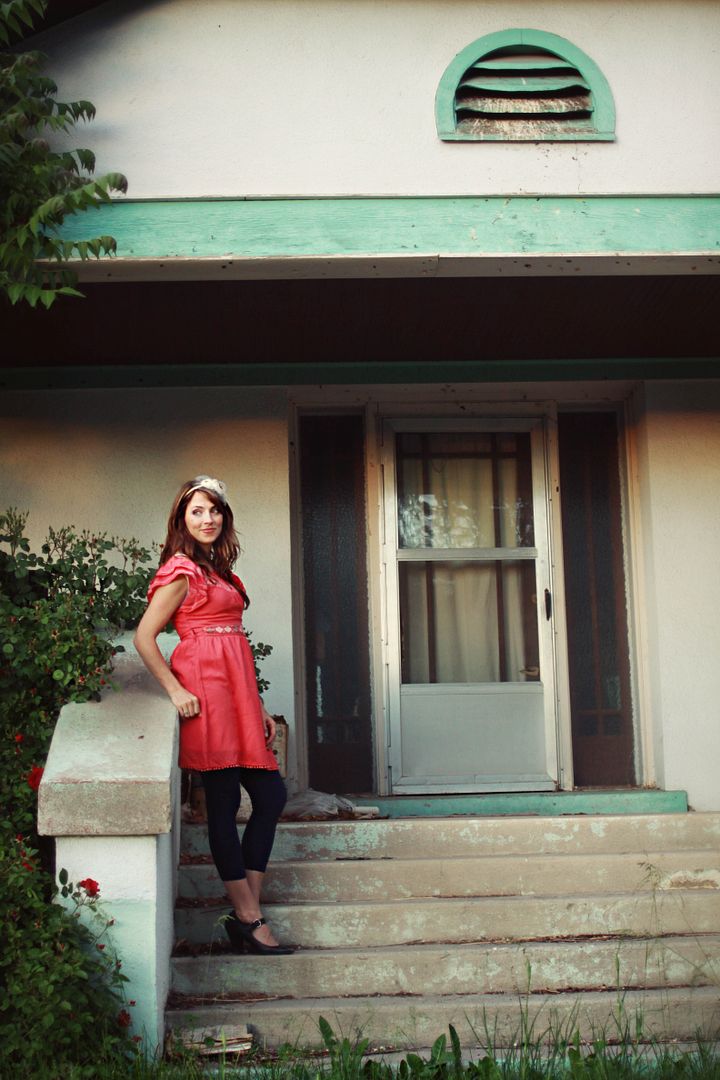 Happy Friday... any fun plans?
Butterfly diecuts from local shop: Pebbles in my Pocket