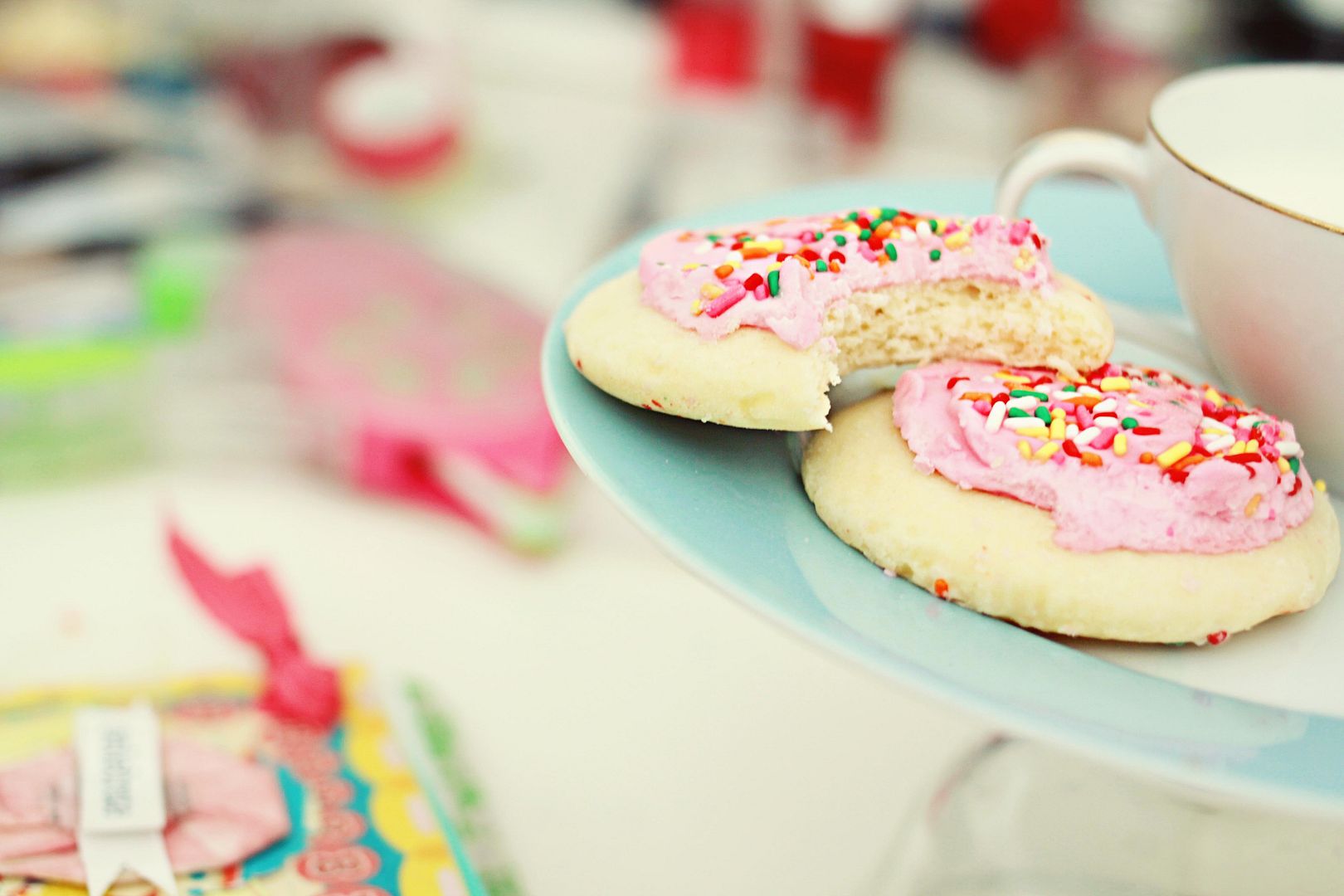 Sometimes crafts and sweets go hand-in-hand... okay, all the time.
Especially sweets with sprinkles on top.
Especially when I've had a rather... interesting... day.
Especially when you deserve a reward with out the guilt.
Especially when such sweets include pink frosting & a tea cup of milk.
Especially when you've got a long list ahead of you to check off.
Especially when you have someone to share them with.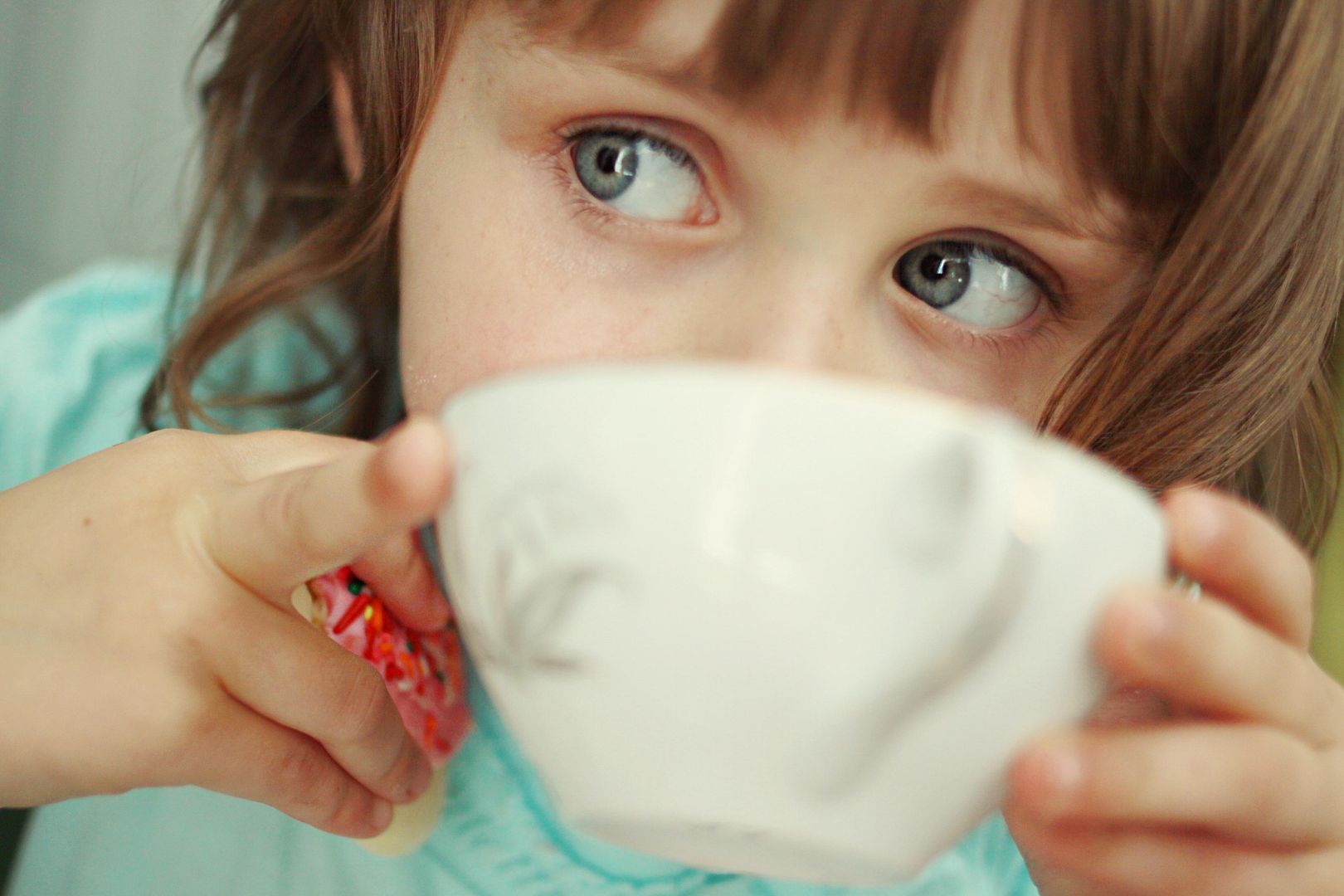 A few hours later a conversation with this darling went like this:
"Eat your dinner please."
"I don't like this dinner momma... but, I do like pink cookies."
We are full steam ahead for
Spark.
Our teachers have designed really spark*y classes!
Here's a peak at the mini class I'll be teaching.
Which if you noticed in my last blog post I love their
Indie Girl
Collection.
Also,
Shimmerz
has some snazzy colors we'll be spritzing on our projects to make paper flowers and to add a little sparkle.