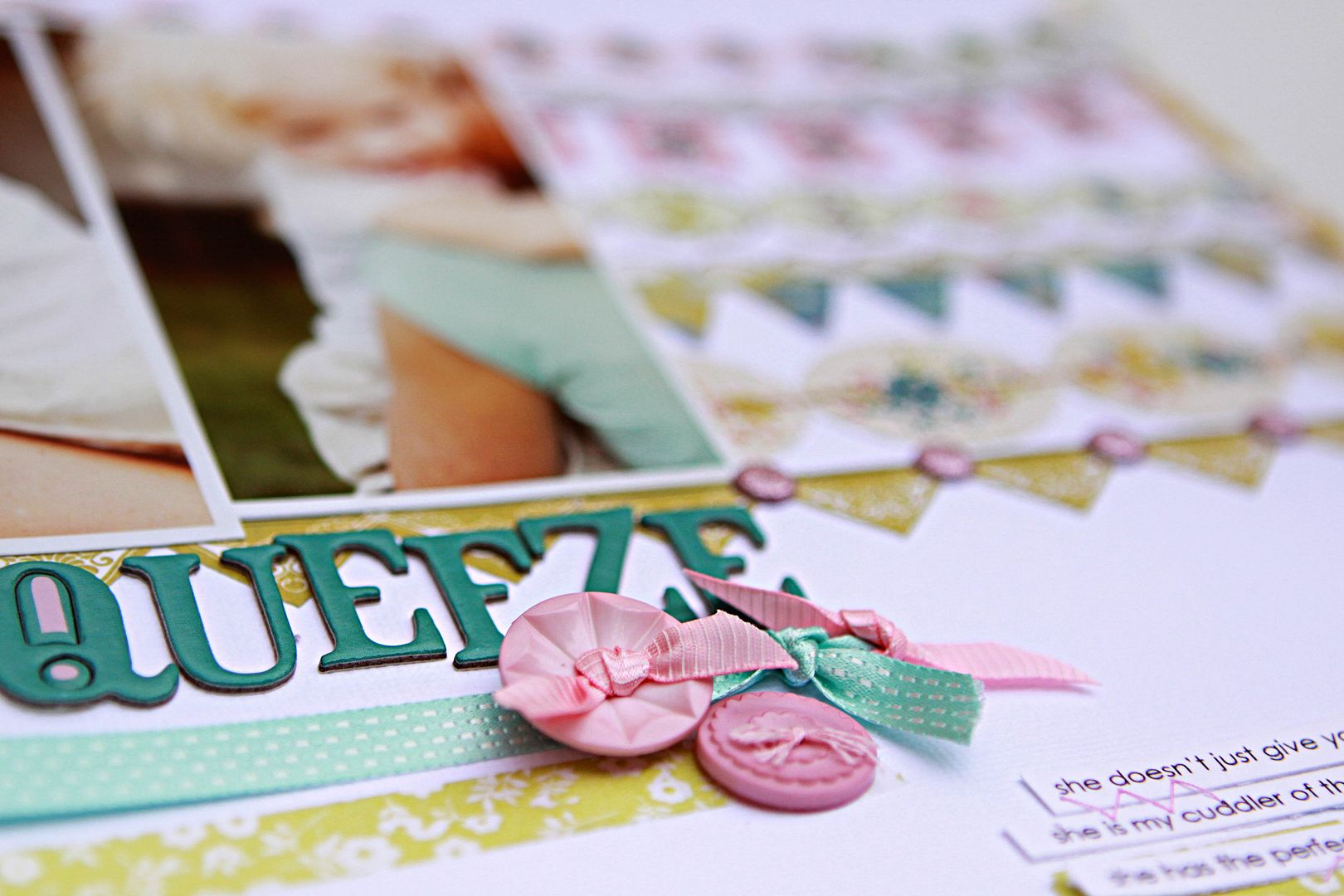 Silly squeeze is a layout about my q-bear who doesn't just give you a hug-she squeezes you as tight as she possibly can. I enjoyed designing with
Studio Calico
's kit this
month.
It's quite pretty and I adore the colors!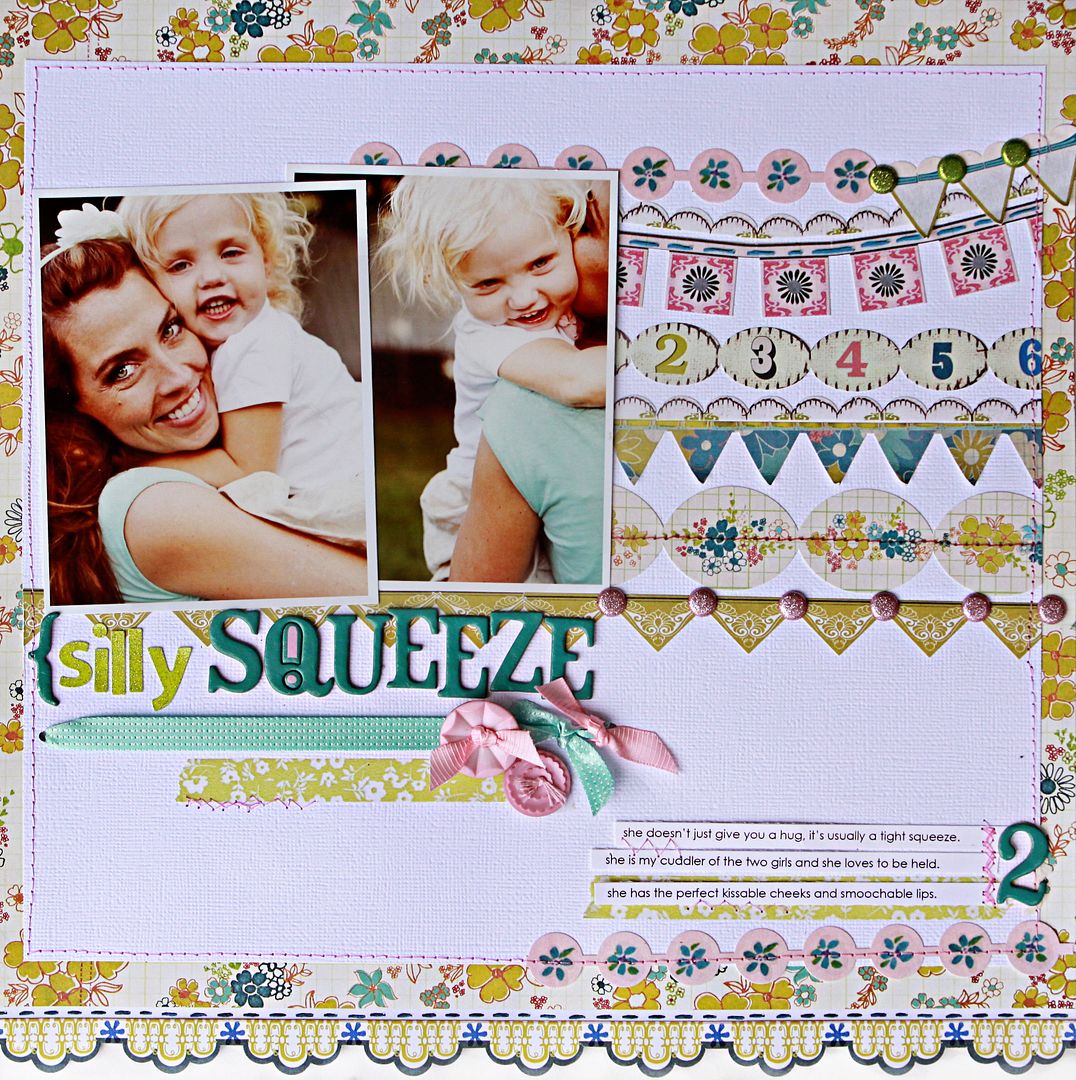 Besides the awesome
kit
I had to throw in some of my new Dear Lizzy
Enchanted
tapes because it was a perfect fit & I was excited to try it out.
(It's the green floral tape under the blue ribbon above & the pink and blue tape below. Loving it already.)

Here she is again, this time being a sneaky, little girl at my brother's wedding. Stealing a lick from the cakes. She is at that curious I-want-to-get-into-everything stage.
As soon as Avery decided there are more fun things to do than make a mess, Quincey decided it's the coolest thing since pb&j sandwiches.
I was pretty sneaky myself and added some of the new Dear Lizzy Enchanted
paper
to the center heart & some
thickers
. Love this Back 40
Studio Calico
kit
because it they make it so easy for you! You can sit down with the perfectly picked products right at your fingertips.