First things first, I am absolutely thrilled for everyone who has signed up for my
online workshop
! Your excitement for the class in your emails and comments is quite fun!
There are still kits available, though it is getting close to full.
A couple days a week, while big sis is at preschool, I soak up some together time with Q. This time is filled with all the things toddler: painting, snacking, cuddling, potty training & messes.
One of my creative rut remedies is to get messy and she is the perfect example of how that's done. To let loose and color outside the lines. To try something new & don't think about whether you are creating the right or wrong way. Because there isn't a right or wrong way.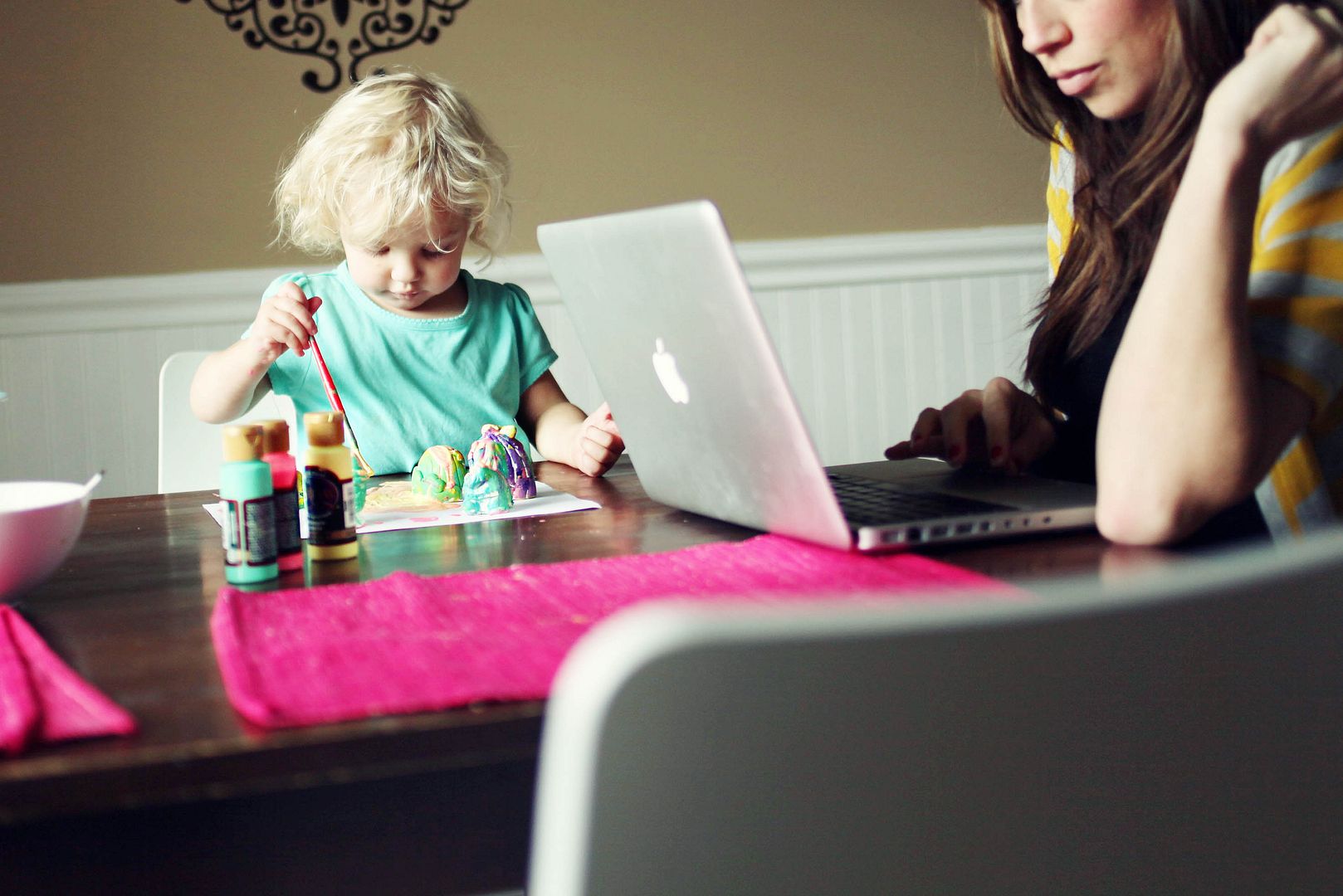 She's a sweet girl... with a good Tablespoon of spice. I watched the other day as our pomeranian dog,
who sadly doesn't like little kids,
would not give her the time of day she still patted him on the head and loved him no matter what. Little kids have such a forgiving heart and are undaunted by the world. My hope is to instill that in her as long as I can... which is quite the task and I've yet to figure out how that's done. But, I'm determined.
Crossing my fingers that I will have some messy time in my studio today. It irritates Collin when I say studio... it's an office he always says. But I had to say it. haha. Studio, studio. An office sounds absolutely boring anyway.