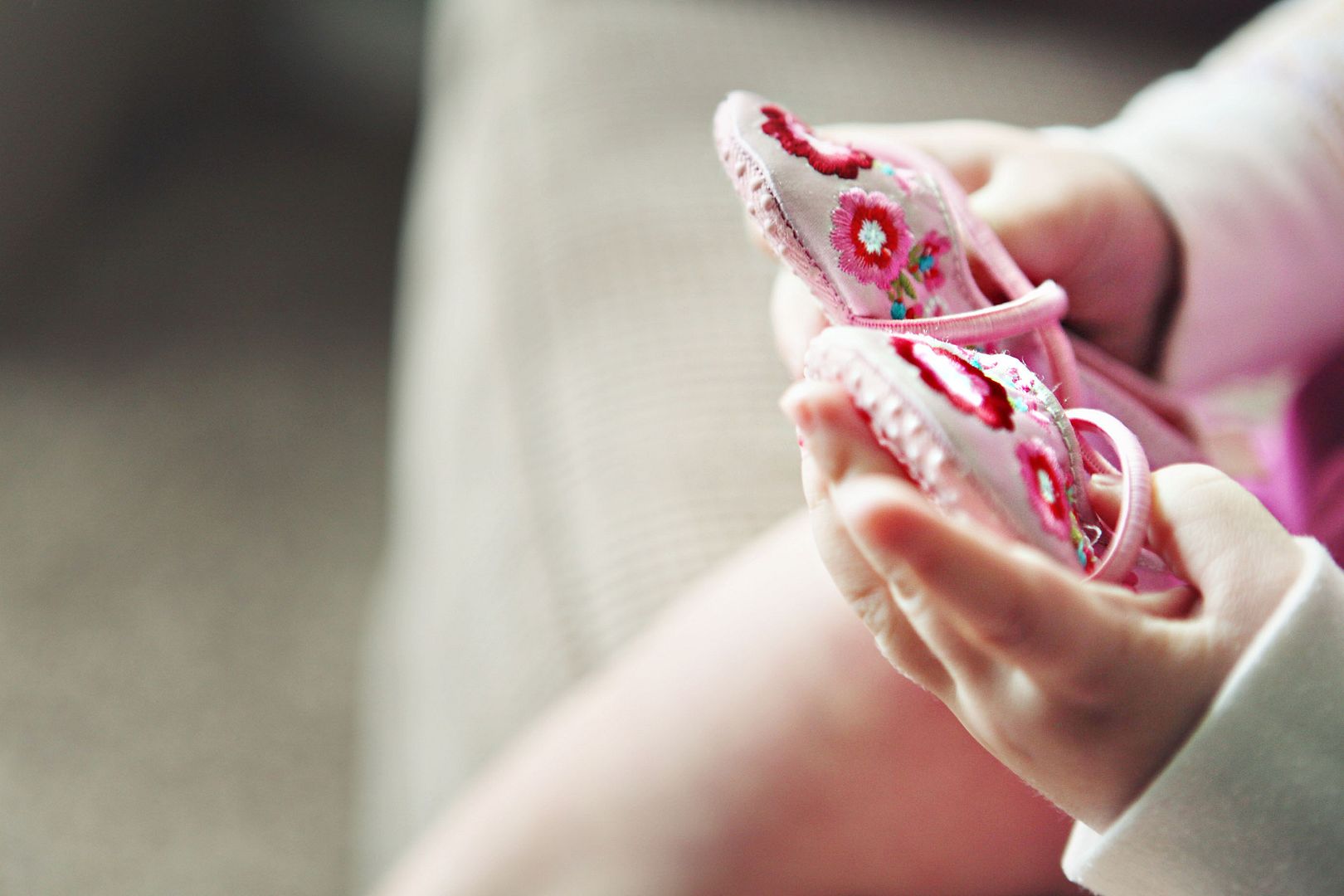 Miss Quey Rose has a shoe fetish. I wonder where she gets it from? ha.
When she gets a new pair of kicks she even wants to wear them while she sleeps. Trying to squeeze the shoes over her footie pjs is a little tricky.
She walked into the
work-in-progress
baby room & her eyes lit up when she saw the pretty shoes.
Can't believe at one point these were too big for her.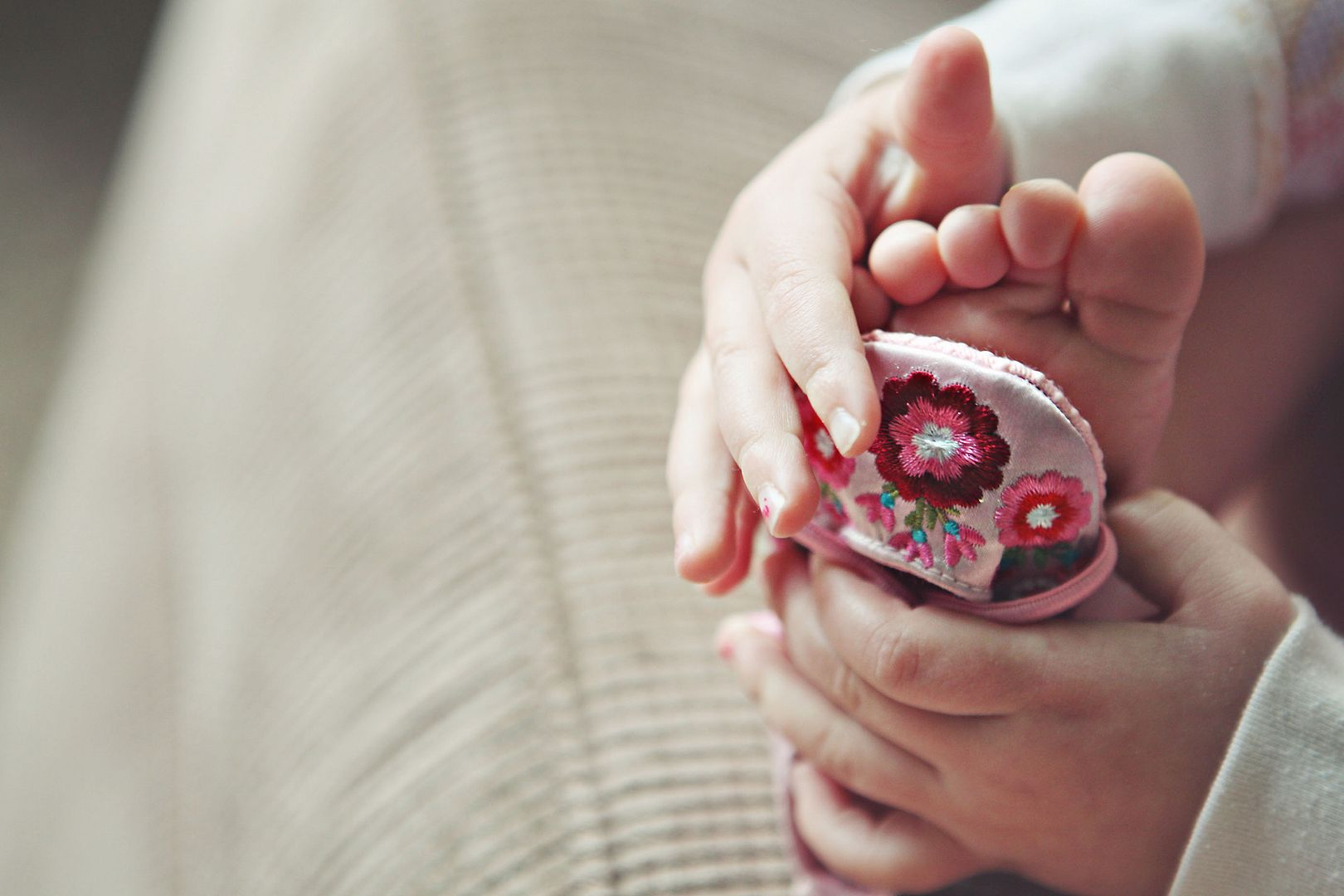 So much to do still... the less-than-three-weeks countdown will be busy.
I moved my studio to the basement and my teal studio will now be our babies room. I ordered
this bedding
that I am really excited about!!
I found a seamstress that will sew crib bedding out of the king bedding. Since the crib set is sold out but I wanted something to still match the room. I could attempt this project, but let's face it, Quincey's crib bumper is still waiting to be sewed together.
On my shopping list I still need:
-A car seat cover (Does anyone know where to get some cute ones?)
-Baby carrier: (I can't find my
Moby Wrap
I bought for Quincey that I love. How do you misplace 10 yards of fabric? ;)
-Fresh, white onesies. Oh, my favorite.