I made a couple crafts for the kid table so Collin and I can enjoy our Thanksgiving dinner and the kids are happy and eating too.
Exhibit A: Snood on a stick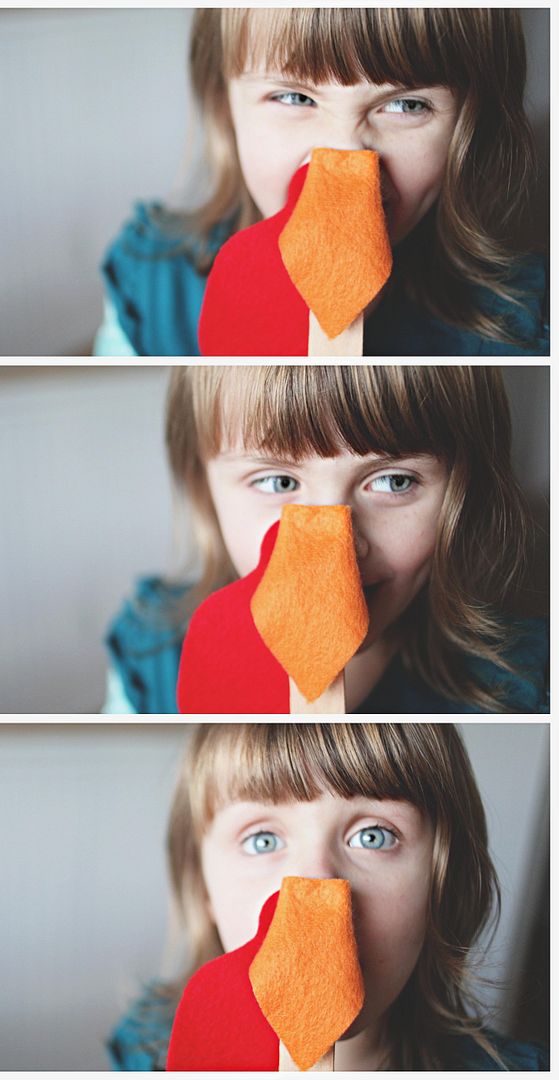 A easy craft that your kids can put together or I made them ahead of time. All you need is felt and paint stirrers
or something wood to glue the felt to
. There is a
template
you can download to make them. They are silly and cute and could even be turned into a fun game.
When I was a little girl I loved making these turkey apples! They're such a quick idea you can throw together and it's sure to keep your kiddos busy & their tummies happy. I used one of the felt turkey finger puppets
(see exhibit C)
on the front of the apple. Then all you need are toothpicks and an assortment of bite-size finger foods.
Some ideas may include celery, grapes, cheese squares, raisins and marshmallows which are my kids favorites so I know they'll be happy. Of course on Thanksgiving you can add some real turkey to the mix.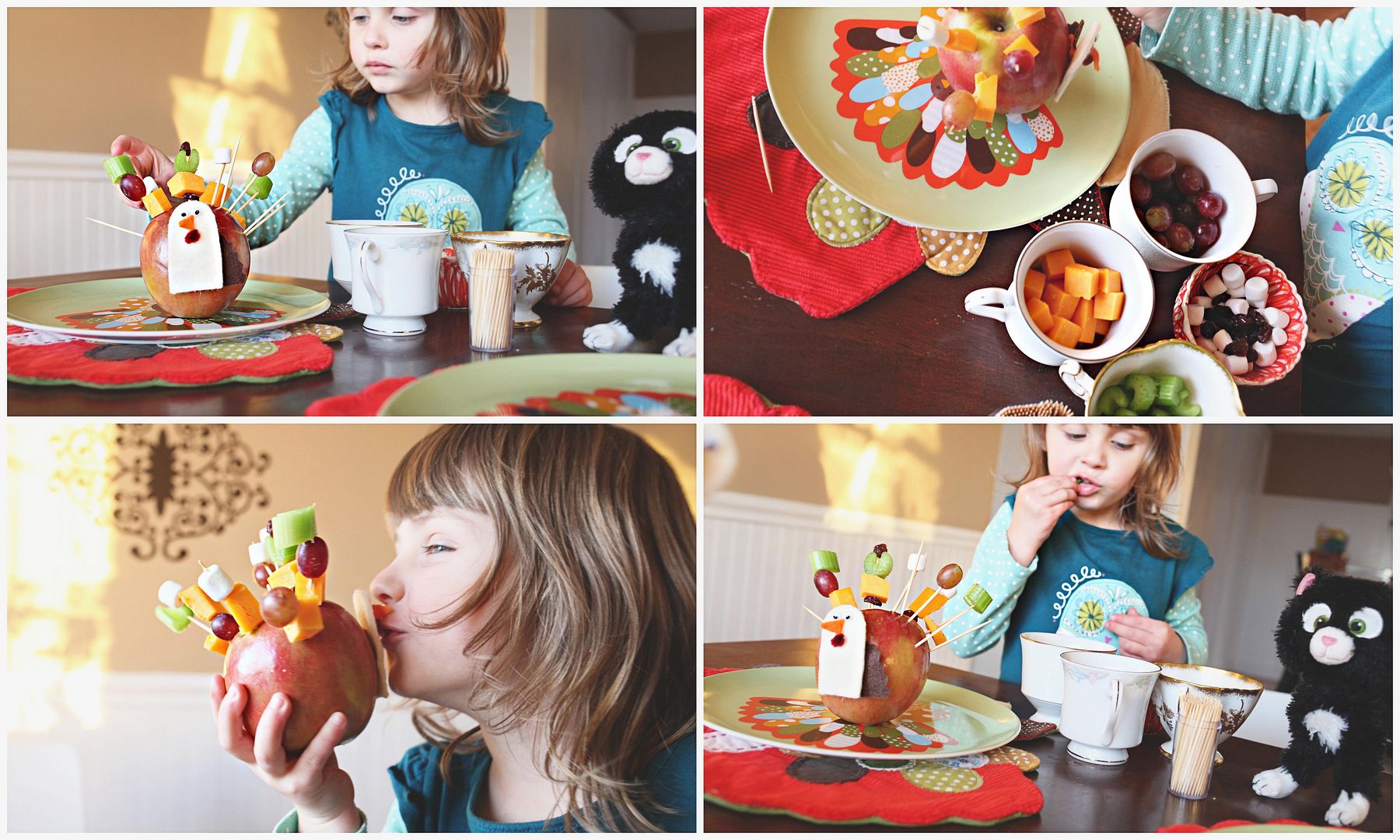 Exhibit C: Finger Puppets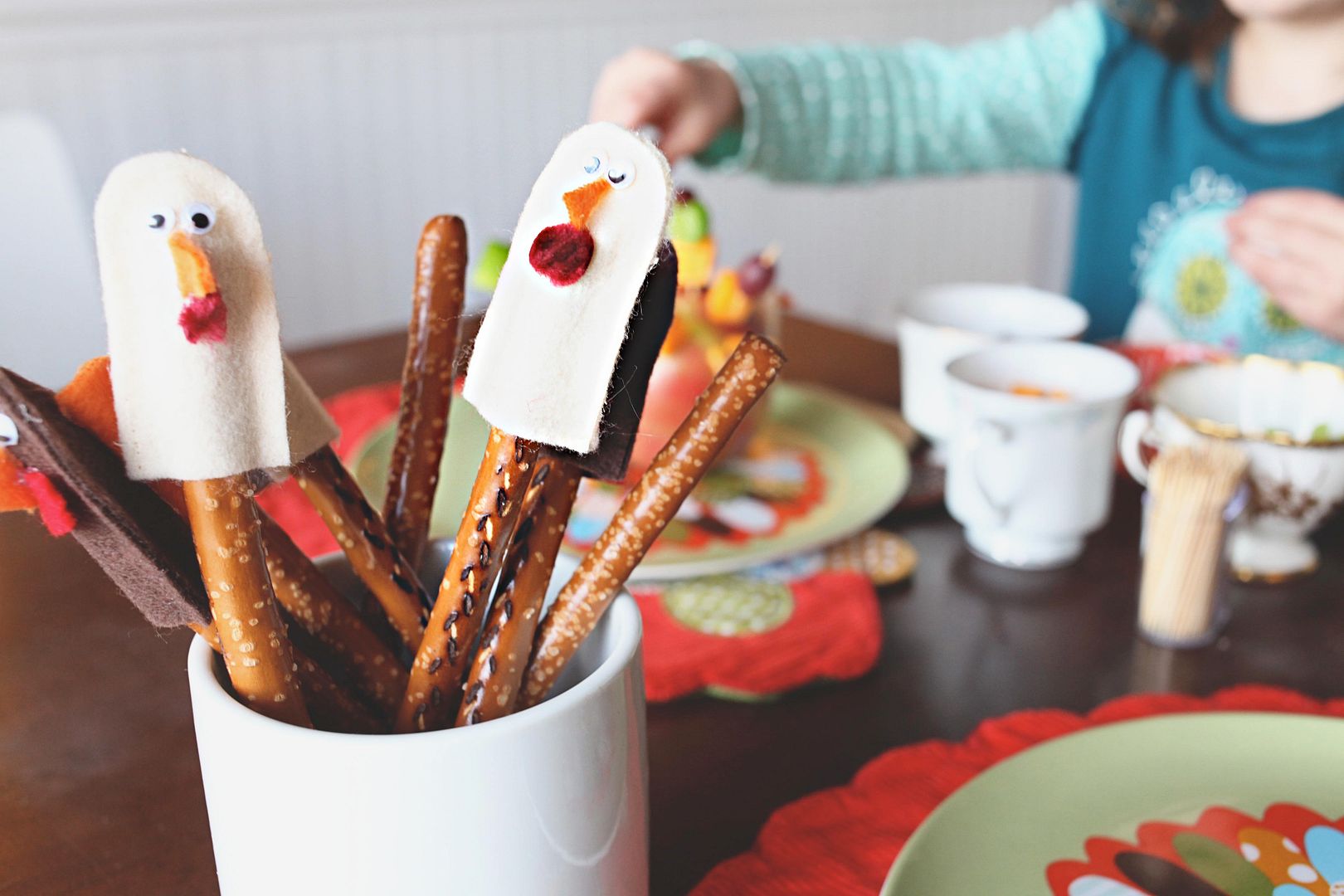 Turkey finger puppets are such a cute idea from Martha Stewart. My girls have already enjoyed playing with them this week and if your kids are old enough they can even put them together themselves.
(Tacky glue is a good option for felt and they won't burn themselves like hot glue.)
The puppets fit perfect on the top of pretzel rods so they can snack on those while they play.
Happy Turkey Day! (tomorrow)