This week I have some blog posts pre-published and ready to roll because my sweet baby is probably arriving tomorrow. That's the word on the street after my doctor appointment today. (And by tomorrow I mean Tuesday the 23rd.) I can not believe this day is here!!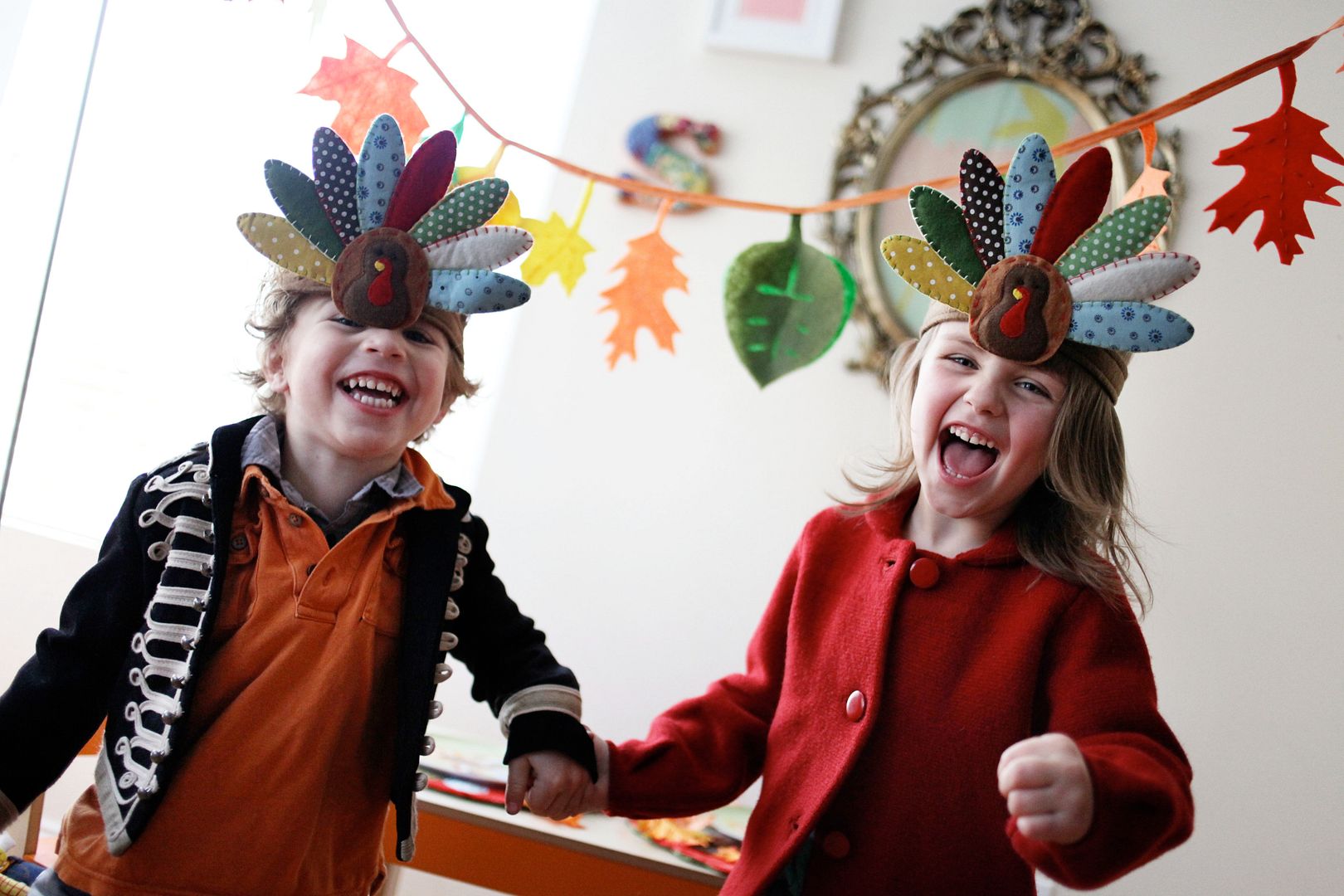 Such a couple of turkeys!!
Surprisingly, Avery & her cousin Matthew were quite cooperative in taking pictures for me. Probably because there was some yummy bribes involved.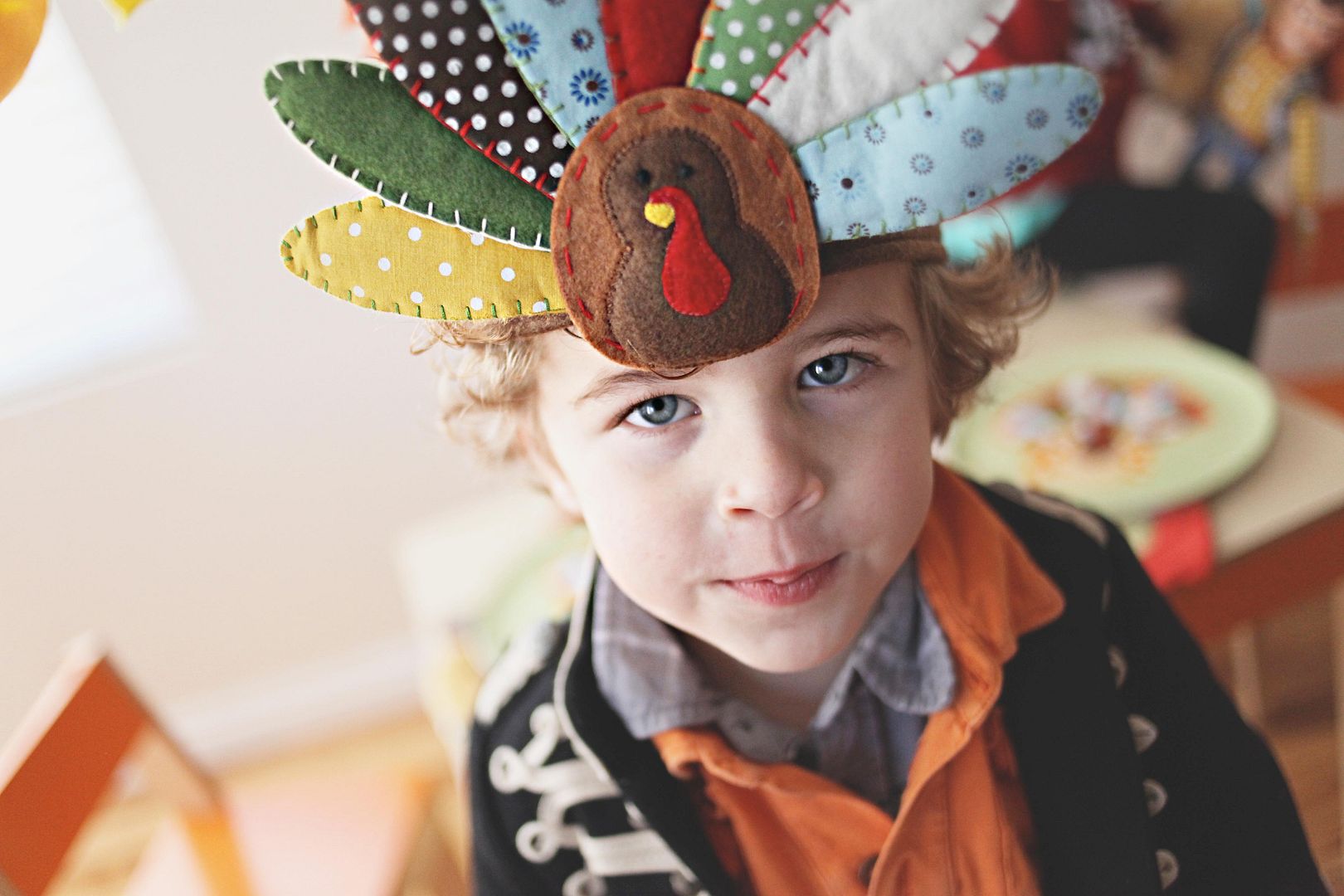 I wanted to show the darling kid table decor my sister, Camille, put together.
She used two plastic wrapped hay squares and then two tall garden hooks to string the handmade felt leaf banner.
To make a felt leaf banner:
-She printed off enlarged images of leaves that she downloaded from the internet
-Then traced the leaves and hand cut them from leaves from felt
-Added veins to leaves with embroidery thread & needle
-Lastly, she sewed them onto a seam binding
Gobble gobble!
Are you done Aunt Lizzy?