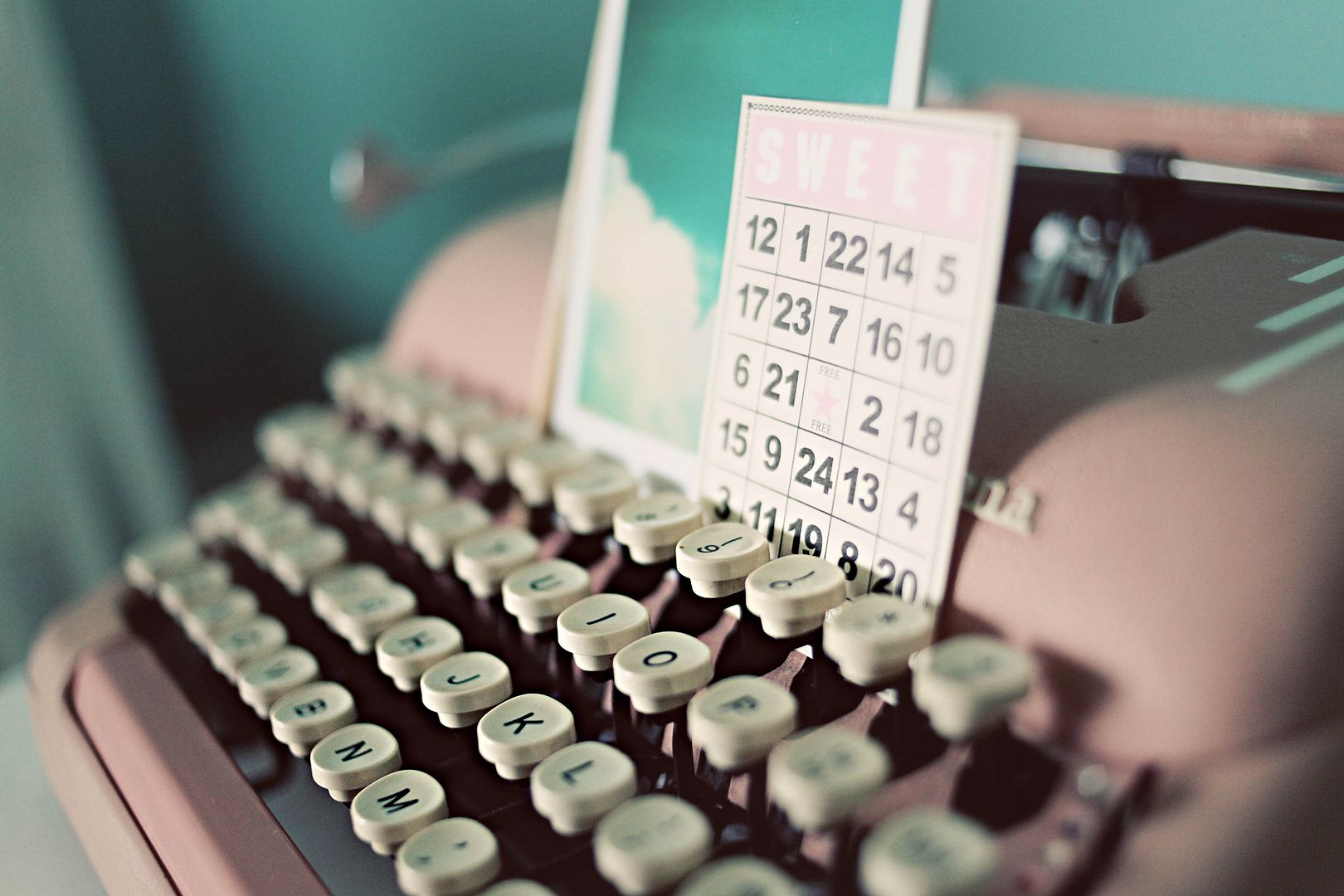 I can literally hear the clock ticking in my head counting down to our baby, or maybe that's the cuckoo clock I just hung in her nursery. Either way I've got one week to go...
hopefully.
Just a couple quick shots of details coming together in the baby's room including a pink typewriter,
bedding
, paper cranes folded & frames are mapped out on the floor just need Collin to hang them later tonight. Me + nails + his precious dry wall are not the best combination.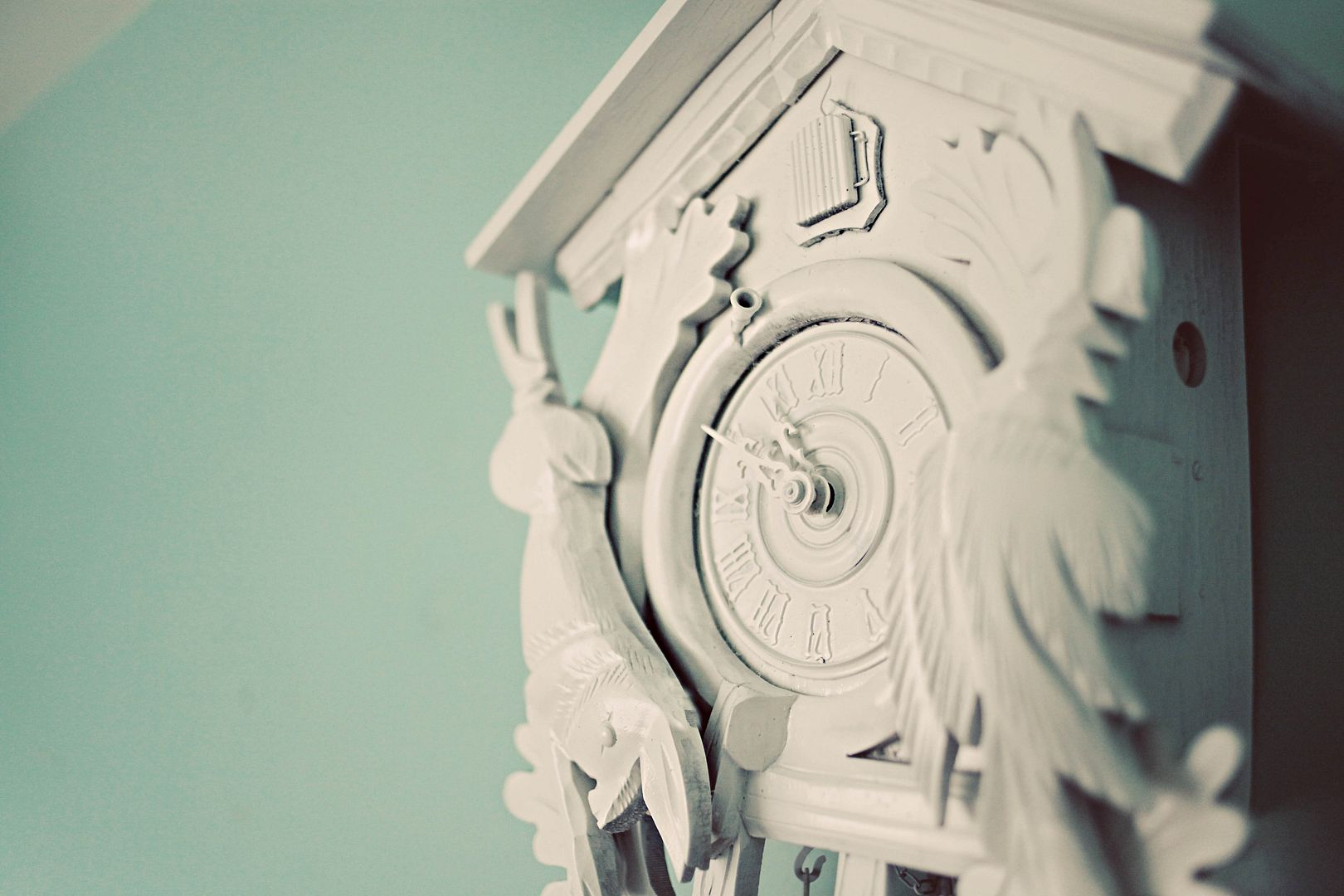 Found this beauty at a garage sale for 5 bucks and Collin painted it white for me. I have another one in our living room but I want to collect more. Not sure what I love about them.
The crib bumper is being made but here's the
quilt
we'll be cuddled up in in the wee hours of the morning. This is such a random post but just wanted to share...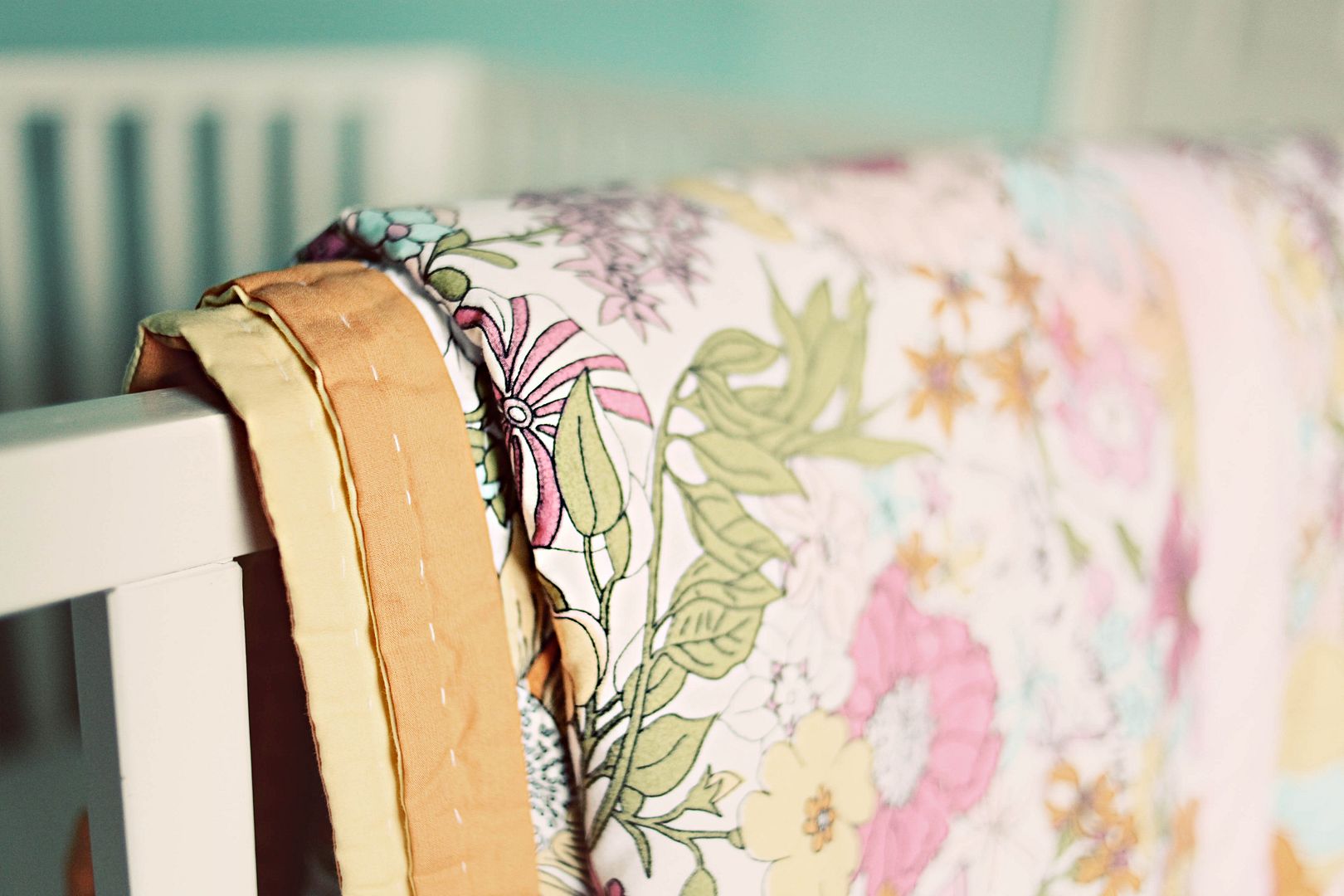 PS If you haven't already, you should check out the =>>>
packed-full-of-goodies
GIVEaway
!