When I have this monster camera in front of her those baby blues get even bigger.
Already showing the classic Kartchner characteristics: silly, dramatic, daddy's girl. When you hold her she coos, smiles or laughs and she'll straighten her legs so she can stand up. Which isn't surprising since her sisters were both walking pros at 10 months, busy finding every flaw in my child proof system. No doubt in my mind she will follow their steps.
Giddy about this face!!!
♥♥♥
♡♡♡ ♥♥♥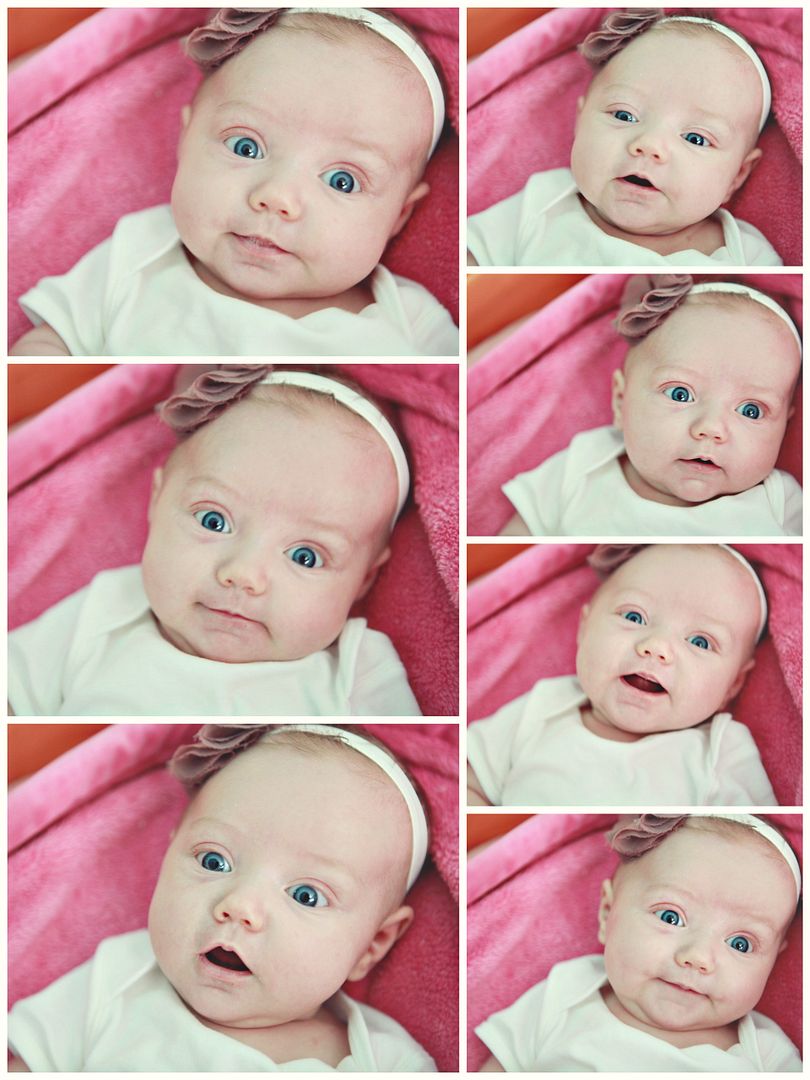 My mind is filled with swirling thoughts today. Thoughts of life, blessings, choices.
Exciting thoughts about the future.
Including launching a new project the beginning of February.
Thinking of how Dear Lizzy has grown over the years.
Then my mind always circles around to the things that mean the absolute most to me. Collin, my girls & my family-I'll just twirl in those happy thoughts until I'm dizzy and fall over.;)
You can still enter the necklace
giveaway from Ruche
until I choose a winner here soon! I've been reading your comments in the early mornings with Lola and they are heart warming.
PS Link your email to your blogger profile because I love replying to your thoughts and questions.