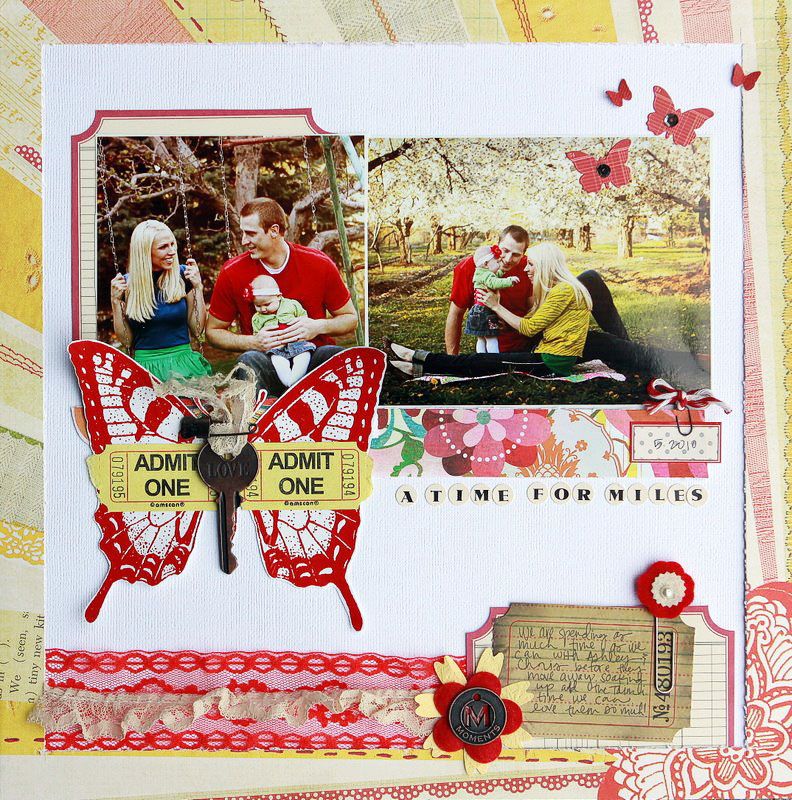 ©
Creating Keepsakes
Magazine
Photos by Collin Kartchner

The last few days I've been finishing up some workshops for an event I will be teaching at. I will share more details of that soon but I will tell you that I get to use my passport. I guess Lola needs a passport too. ha. We had to get Avery a passport when she was 1 for our family vacation and it is pretty darn cute.
I hardly ever use red on my layouts but whenever I do I realize it's such a pretty color... especially paired with yellow.
My sister, Ashley
& family
in the page above
, were home from Czech for Christmas and today they leave to another far away country. I wish I would have spent more time with them while they were here... I know they were busy getting everything ready for their next adventure. I'll miss them, again. But I am pretty spoiled with most of our family with in a 20 minute radius.