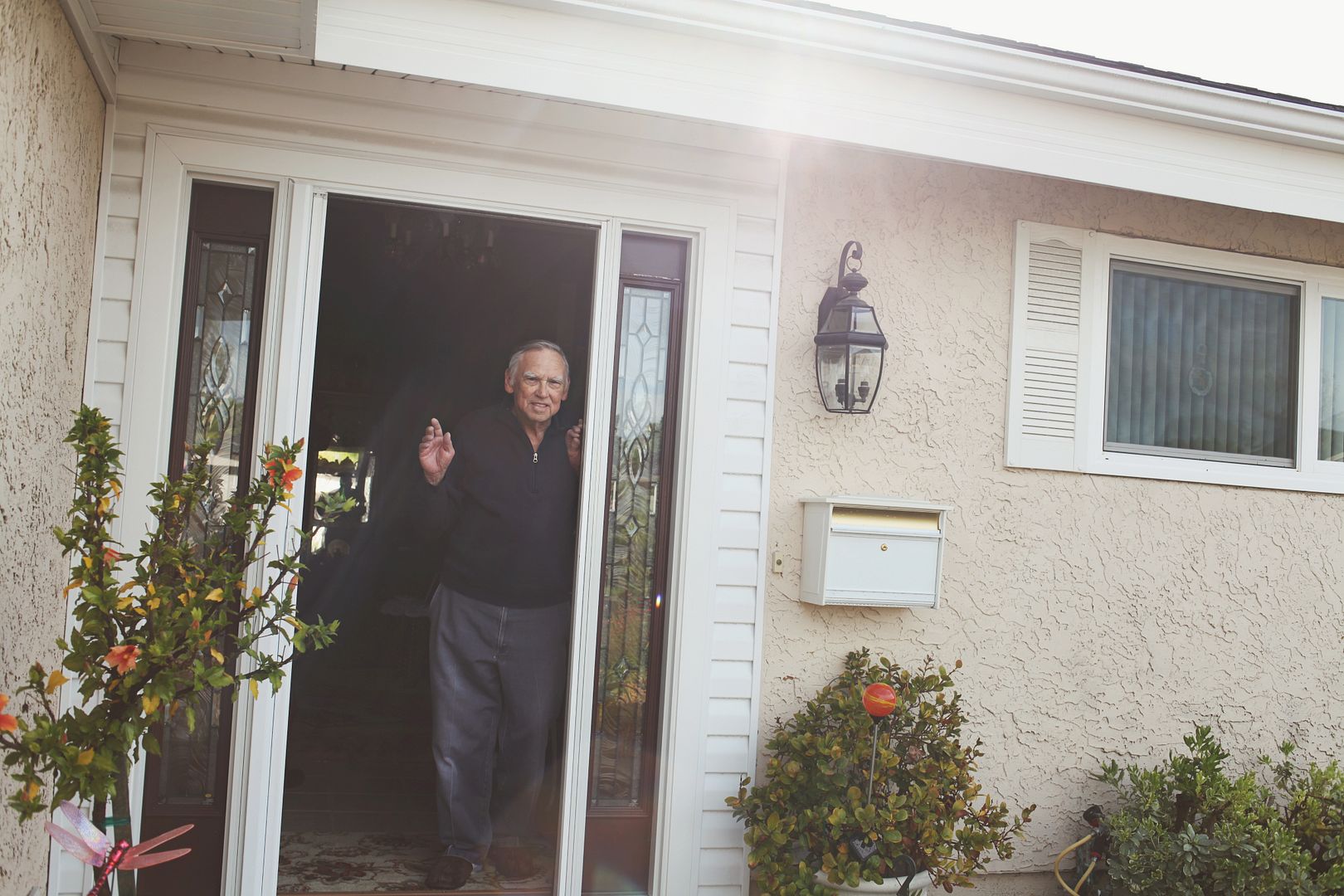 Life is fragile.
I remember when I was a little girl and my grandpa was a hero to me. I'd brag to my friends about how he sings like Frank Sinatra. Laughed every single time he opened the door and it hit his head (but really hit his foot below.) Still scared of opening the hall closet and seeing his Frankenstein halloween mask. Loved staying with them every summer even when I was supposed to eat my spaghetti by twirling noodles with a fork and spoon.
He's been fighting and conquering a long battle against cantankerous cancer... with his sweetheart of 56 years by his side.
He is still my hero. More than ever actually.
I took a last minute trip to go see him over the weekend in San Diego. We watched old movies, looked at his March Madness brackets, listened to old stories, gazed at the brightest moon while Grandpa sang, took lots of photos & gushed over baby Lola.
Here are some of my favorite photos from my trip.