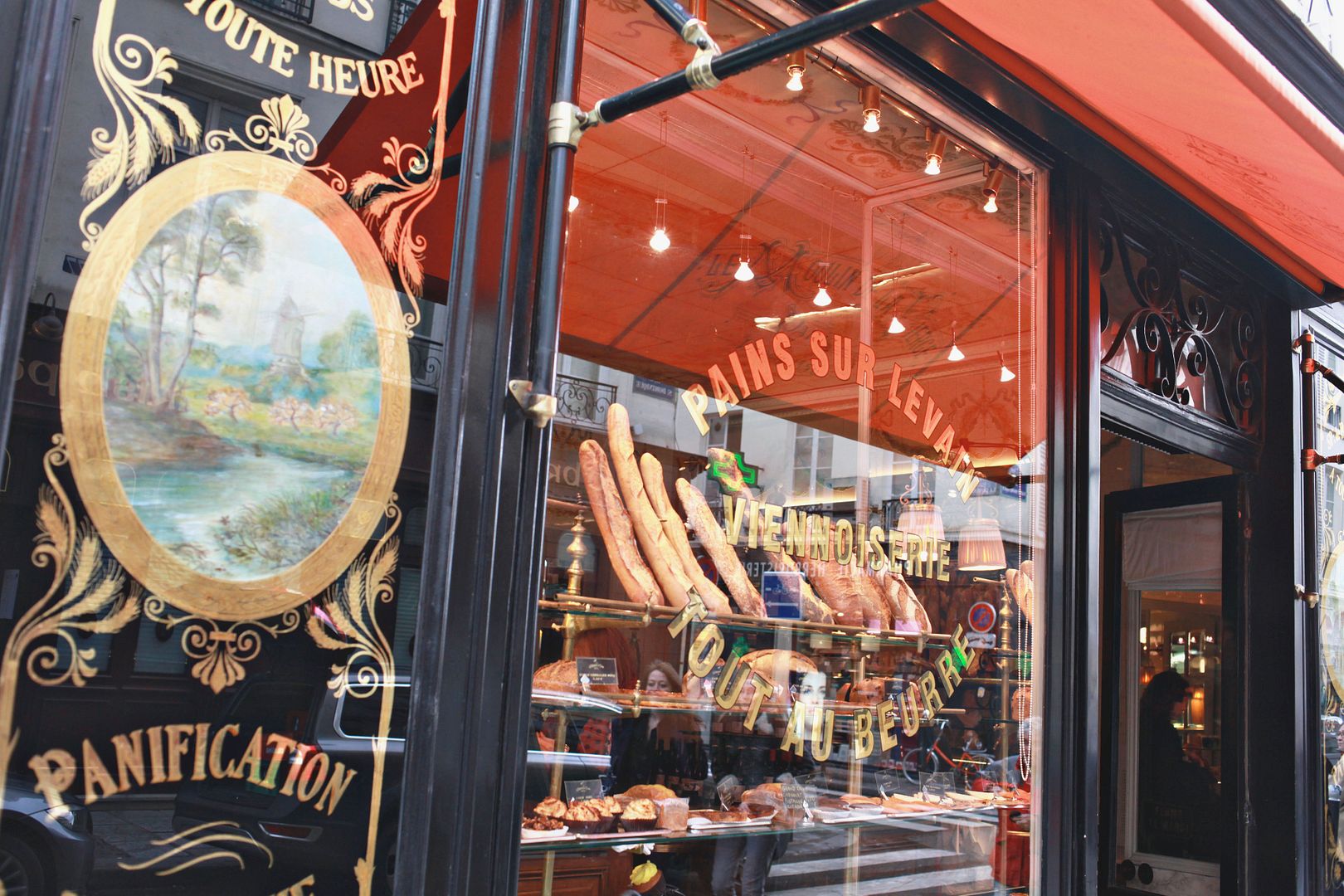 It was a tough decision, given that there is a pasty shop about every block, but this one wins the award for my favorite!
I was thinking about moving in and rolling out a sleeping bag right there in the middle of their shop but I guess that's not allowed or something... plus, I don't think it would be good for business.
But really, you might be drooling just looking at this photo. I know I am.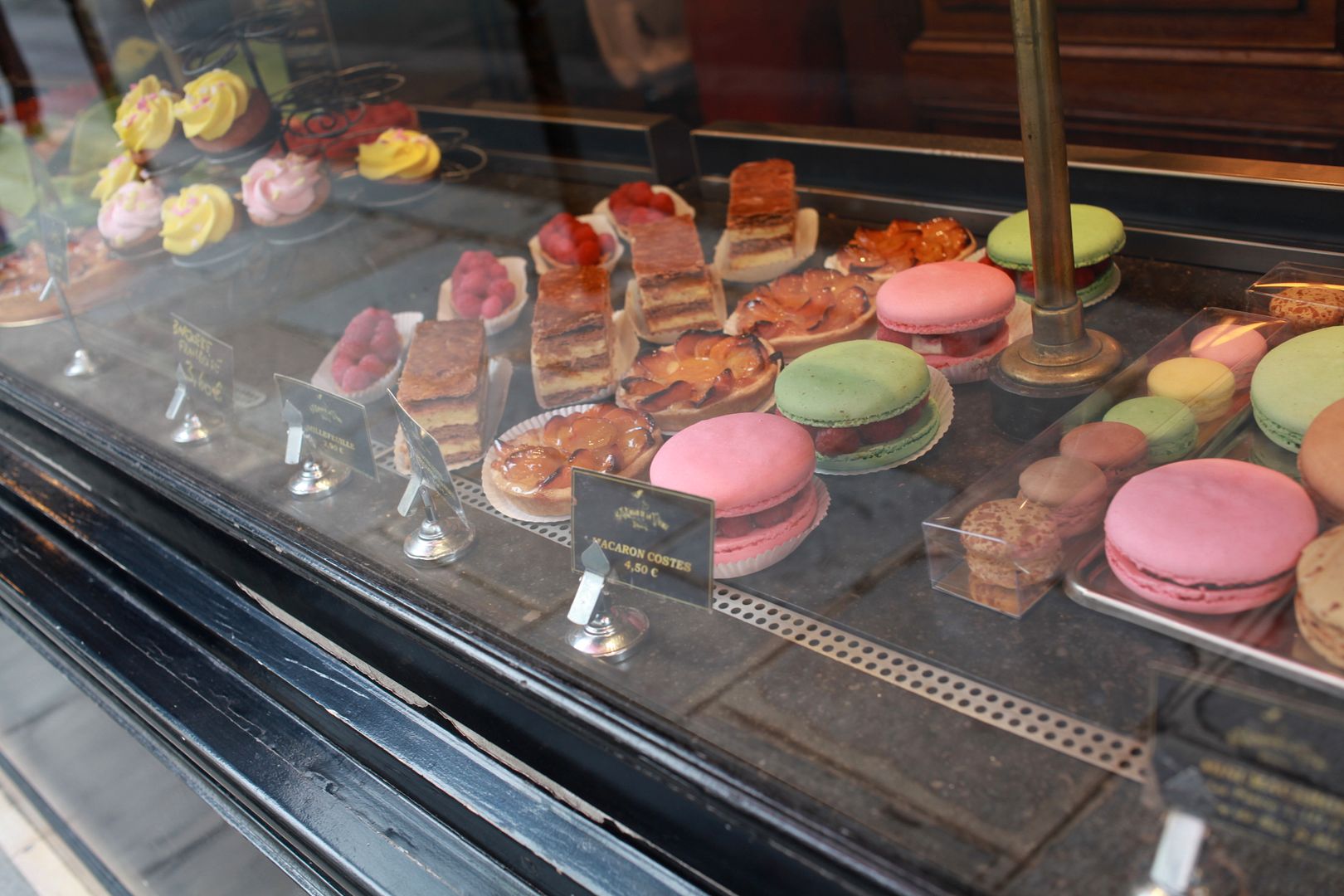 The floor was so cute you could have eaten your treats right off it but we stuck with the tables to be more civilized tourists.
Actually, many people stopped us to ask for directions and a couple ladies from
Korea asked to take pictures with us. I felt bad after seeing the look on their face when Collin told them we were from the U.S. not France.
heee heeeeee
I already miss walking down the street and buying a fresh baked baguette... so not fair. ;)