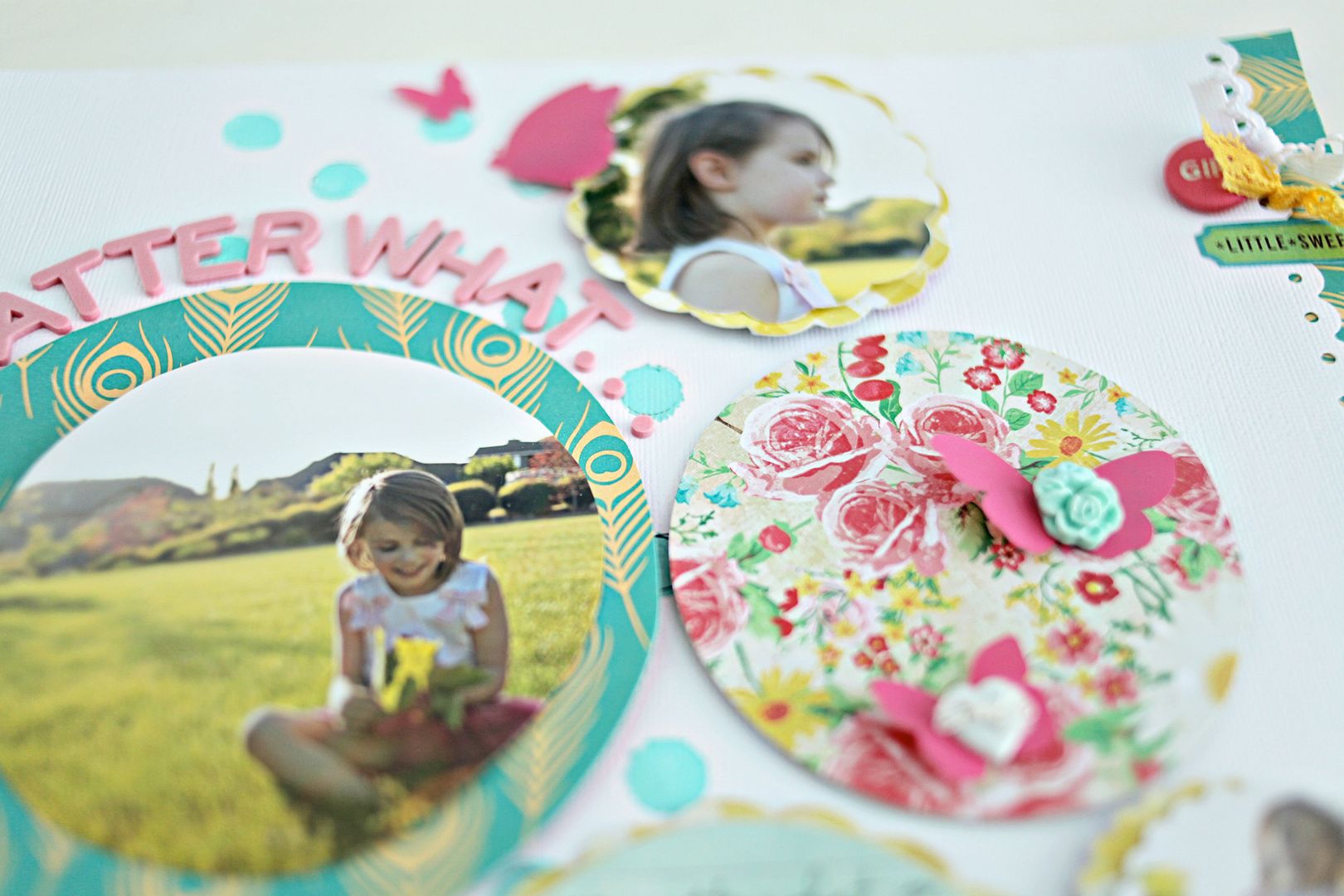 When I was a little girl, and still to this day, I strive to make sure things are fair. I remember when I was in 4

th

grade my sister got a hot pink tape player for her birthday. Eight months later, when my birthday rolled around, some how I remembered the tape player and thought that my present wasn't fair?? One thing my mom really did an incredible job at was making sure she treated us the same without favoring, but I can still remember, clear as day, being very dramatic in my bedroom. I might have even wrote a sob story in my diary. haha. How would I listen to my MC Hammer tape? Anyways, I was scrapping a layout for Avery and then I felt bad for the other two girls, so, while I had all the supplies, pictures, papers, and layout design in mind I whipped out two more pages. Just to be fair.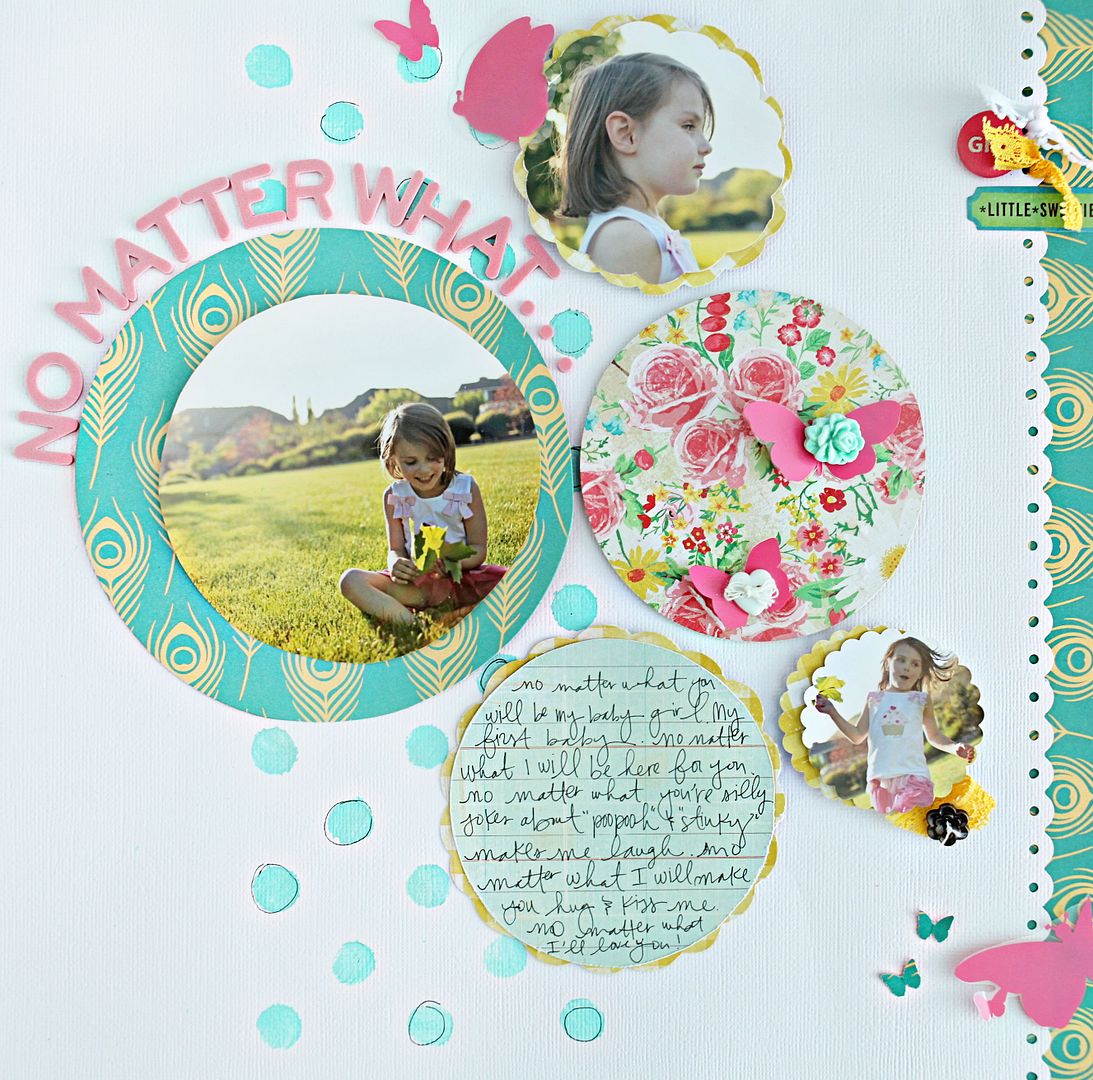 Painted polka dots with one of my favorite masks then circled random ones with a pen.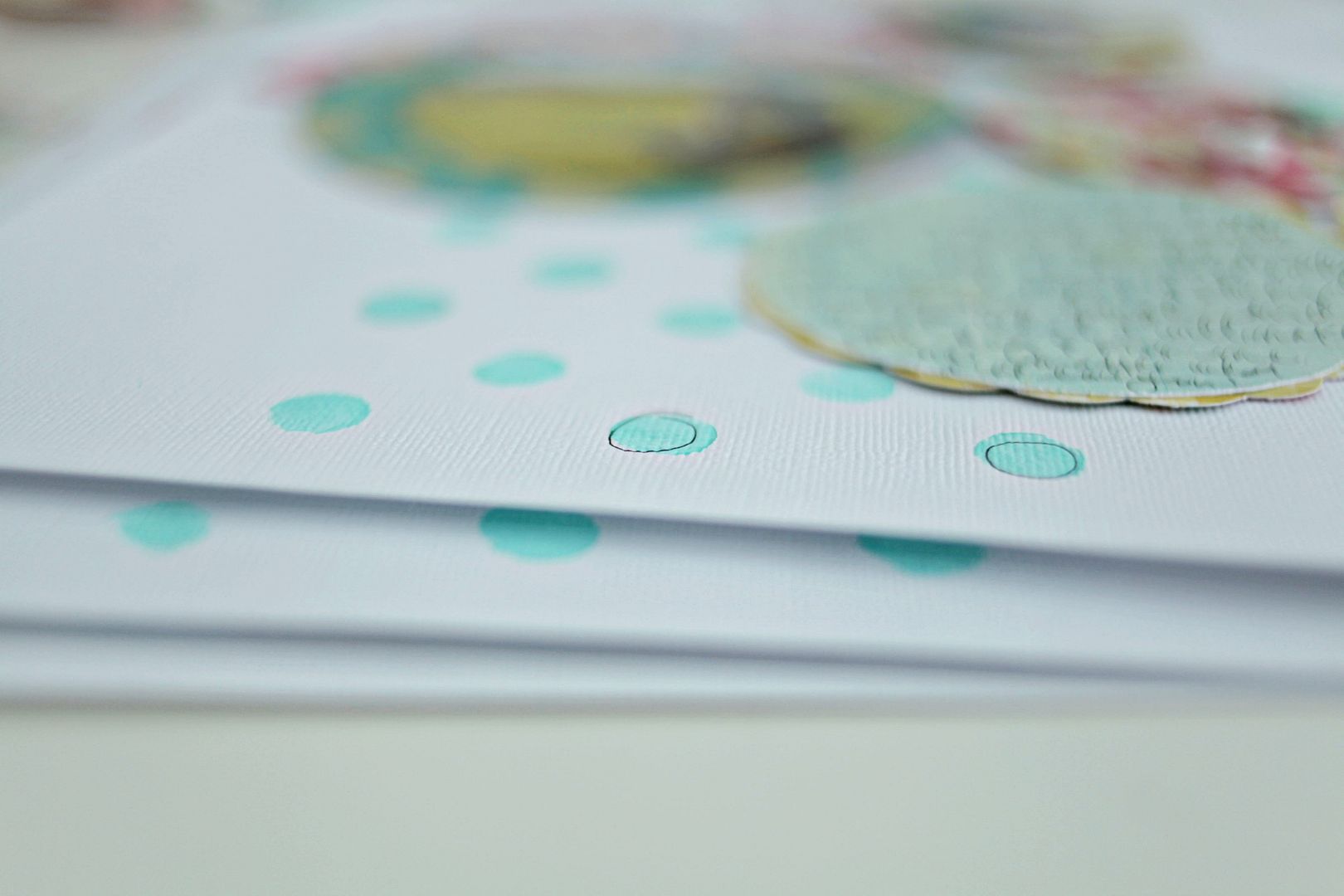 The title is "No Matter What" then the journaling plays off of those three words for the beginning of each sentence.
AC:
Cardstock
,
Dear Lizzy
Thickers
, Pen,
Feather
patterned paper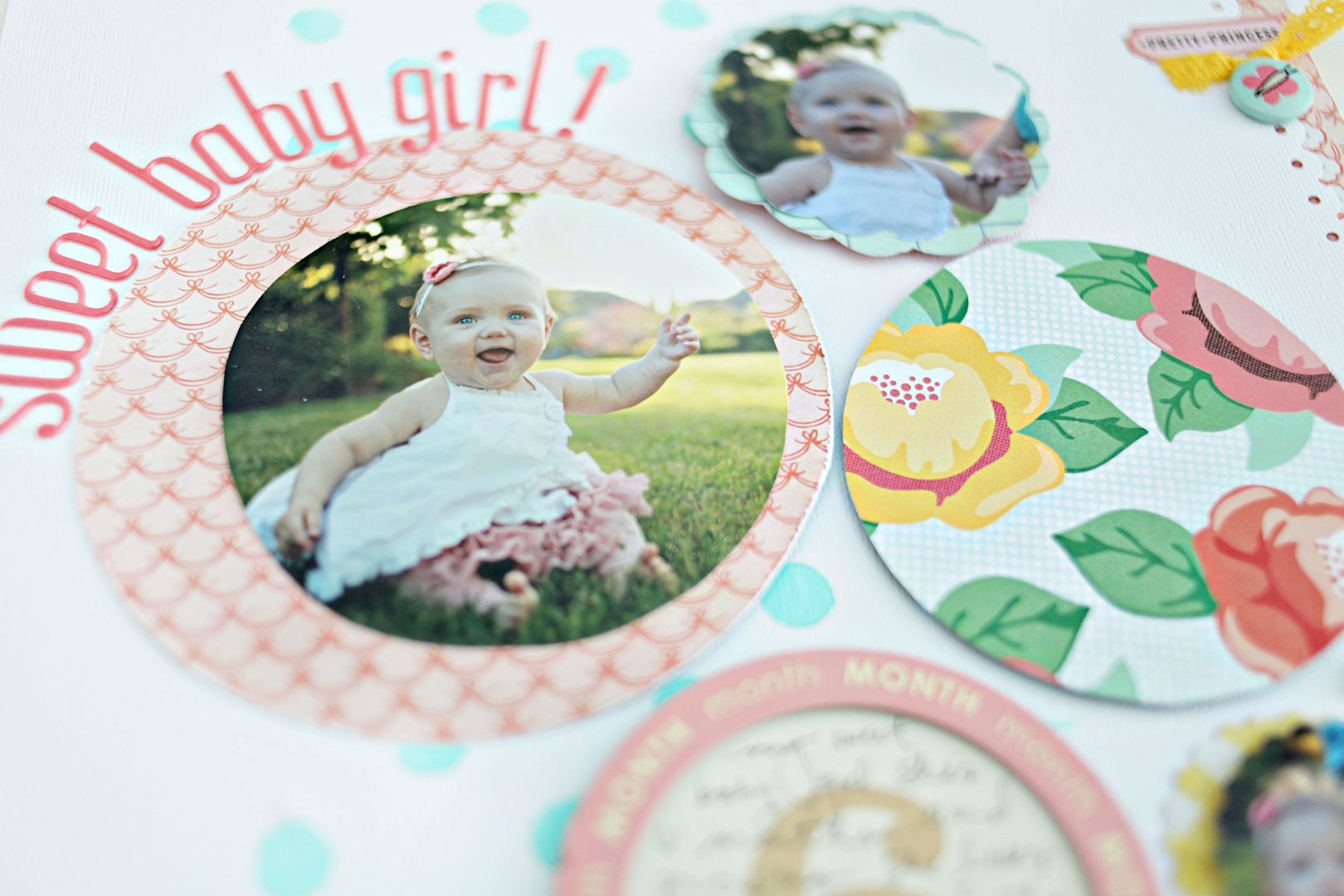 Crate Paper:
Pink Scallop

,
Butterfly Brad
,
Stickers
Usually I scrapbook for creative play and to make something special for my children or my own life history. I generally don't scrapbook to "get 'er done" as
Cleetus
would probably say. This was a bit of both... creative play and get 'er done. I don't know if I will do this each time I make a page but it sure was easy since I had all the supplies ready to go and an idea in mind.
Have you ever tried this if you have multiple kids?