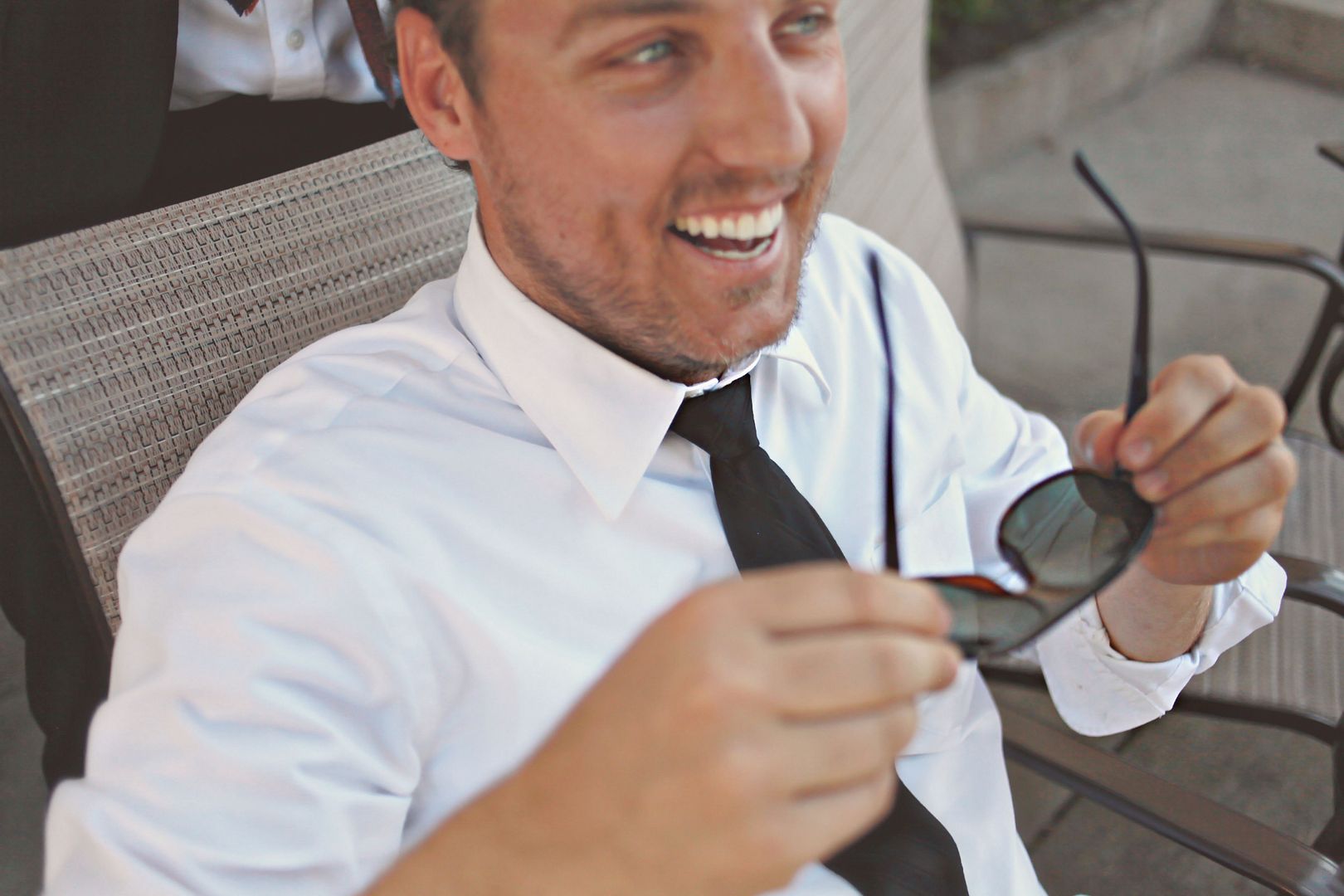 Thirty one years ago God knew exactly what this world needed... so he put together the perfect combination of funny, caring and handsome
(and threw in a dimple)
to make Collin!
It's unfair to to leave out his other incredible qualities... especially on his birthday... but here's more proof of the funny bones that fill his body.

(Recent Facebook updates)

If I'm talking to someone and they're looking at their phone like normal people do, then all the sudden they "look up" and "make eye contact" with me, what do I do then? Help me out, guys.
In hell, the lights are off and you have to walk barefoot over a floor covered in your kid's Legos.
Besides being forced to smell Rush Limbaugh's radio chair seat cushion, what is your biggest fear?
Tempurpedic seems like the mattress brand of choice if you're married to a glass of wine.
I can't believe I spent 7 years writing the perfect song, only to find out someone already used the lyrics, "Chickity China, the Chinese Chicken" :(
Sometimes when I'm busy coloring at a crowded airport while CNBC is on the TV, I put my crayons down, look at the screen and yell, "Extrapolate!" just to look really smart.


I just saw a bumper sticker that said, "R.I.P America, 1776-2009" and now I'm sitting here crying cuz I didn't know America was even sick.


I'm still picking dried pieces of LA Looks Mega-Hold out of my hair from 5th grade.

I'm a pretty easy-going guy, until you challenge me to an underwater handstand contest. Then, I don't freaking mess around.

I get nervous around venomous snakes and people with extremely square jaw-lines.

I've spent that last 14 years in fear that the rhythm is gonna get me.

You'll never have to worry about me telling people to put they hands in da air.

Whenever the grocery store cashier asks, "Find what you needed?" I pull a worn picture of Yanni from my pocket and sigh, "Not everything."


If you wish, you should friend request him on

Facebook

since tragically he's not on twitter anymore.
Happy Birthday Coll! xoxo