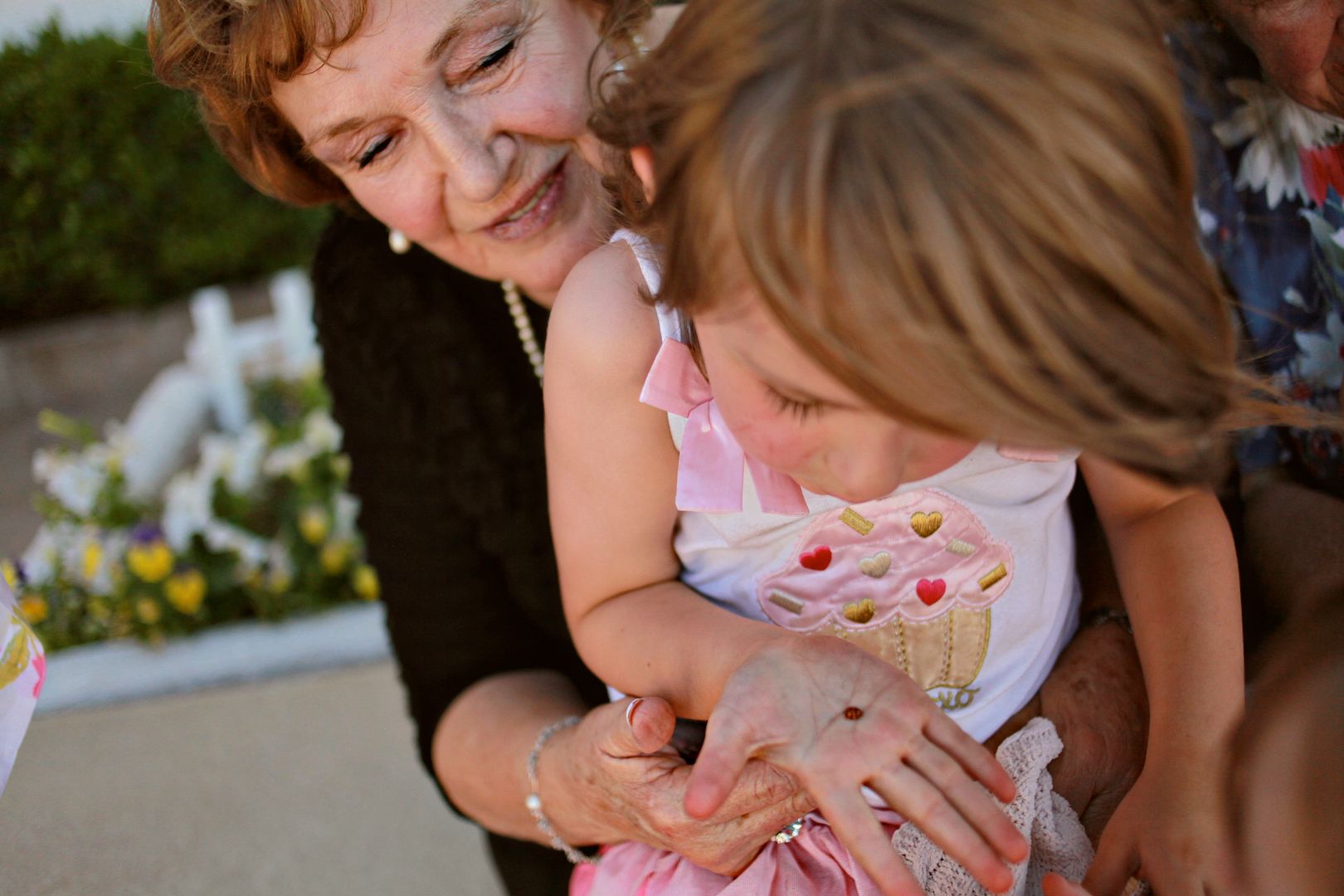 Tonight as I was uploading and editing photos from our weekend somehow between the cherry picking pictures and thinking about what I would write about the song
The Summer Wind
got stuck in my head. It was my favorite song that my grandpa sang. I can hear it clear as day... "it lingered there to touch your hair and walk with me."
Now with my Grandpa in my thoughts, instead of the weekend photos I keep going back to these captivating pictures of my Grandma and Avery.
They were taken after my Grandpa's memorial service and luncheon as we were all outside visiting. It was so hot but we sweat it out to get to visit longer with everyone. I can't remember exactly how it ended up in her hands but I look over and Avery has a ladybug. When I was little my sisters and I would count the spots and say that that's how old it is and talk about how they are good luck.
Since I am a superstitious person I took this bug very seriously and what its business was fluttering its tiny wings through a crowd of people to say hello and land in this very moment.
So we held that little bug and made a big wish then let it fly away with the summer wind.
Of course, I can't share what our wish was but I have a hunch it will come true.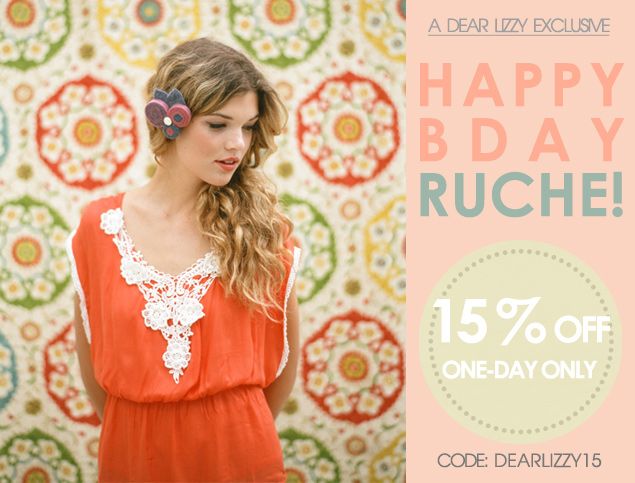 PS This week

Ruche

is celebrating their birthday and offering Dear Lizzy readers %15 off the entire store. It's only valid today, July 11th. Enter code DEARLIZZY15 at checkout.
Not only that, but we also get the above sneak peak photo of their upcoming Summer Lookbook!