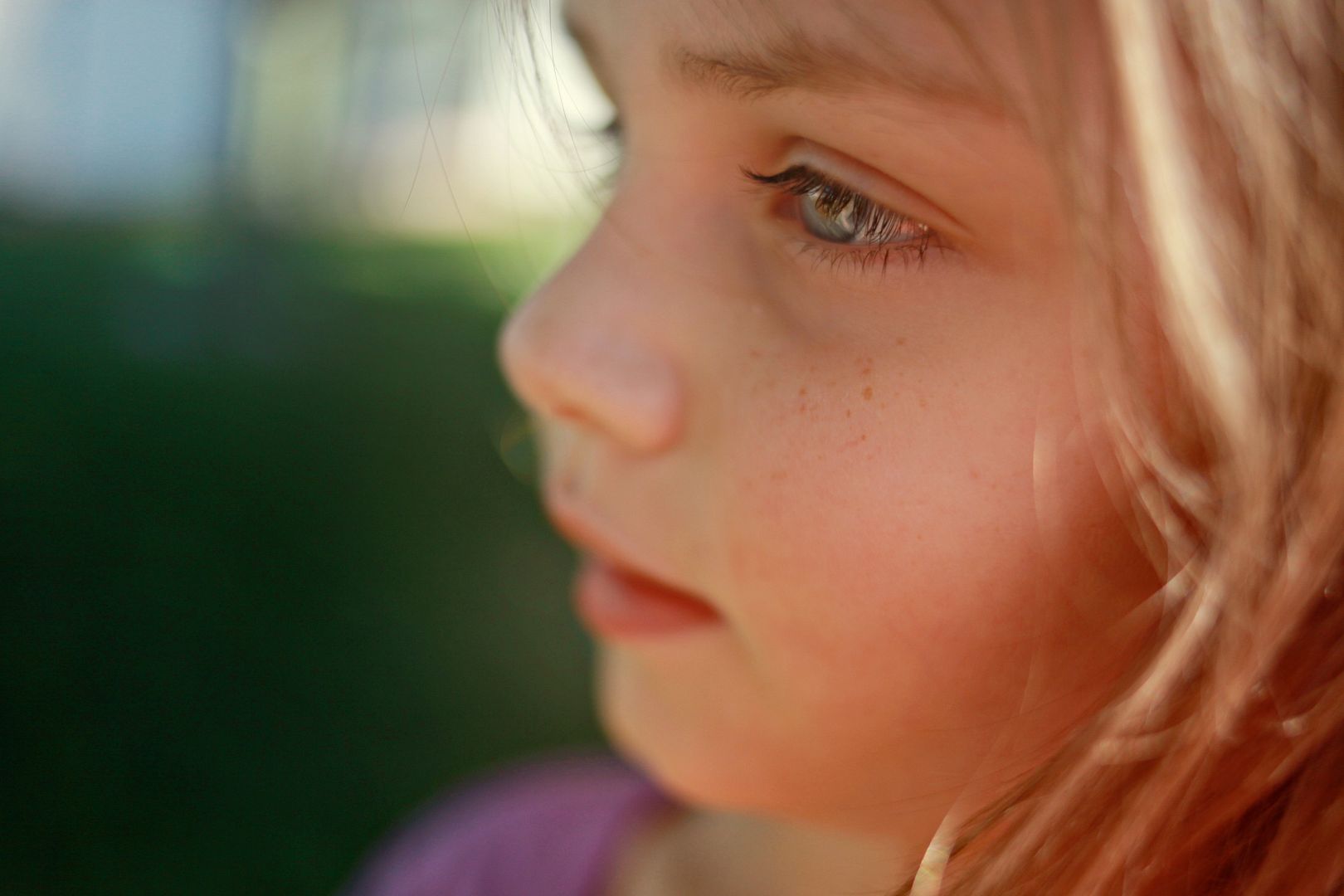 Yesterday a string of events forced me to realize the inevitable. My little Aweeey is growing up.
It started with a back-to-school meeting with just us and her new teacher.
She was so elated and drew a picture for her. She also wanted to bring her a flower but needed to find out her teacher's favorite color first.
(She's very thoughtful.)
Everything went wonderful and her teacher is very sweet. She showed Avery the classroom then quizzed her a bit and Avery willingly showed off her sounding out skills, that's my girl!
When it was all over and we walked out of the school Avery and I just stood there side-by-side with one arm around her. Excited but stunned and with out saying a word we knew what the other was thinking. She is growing up.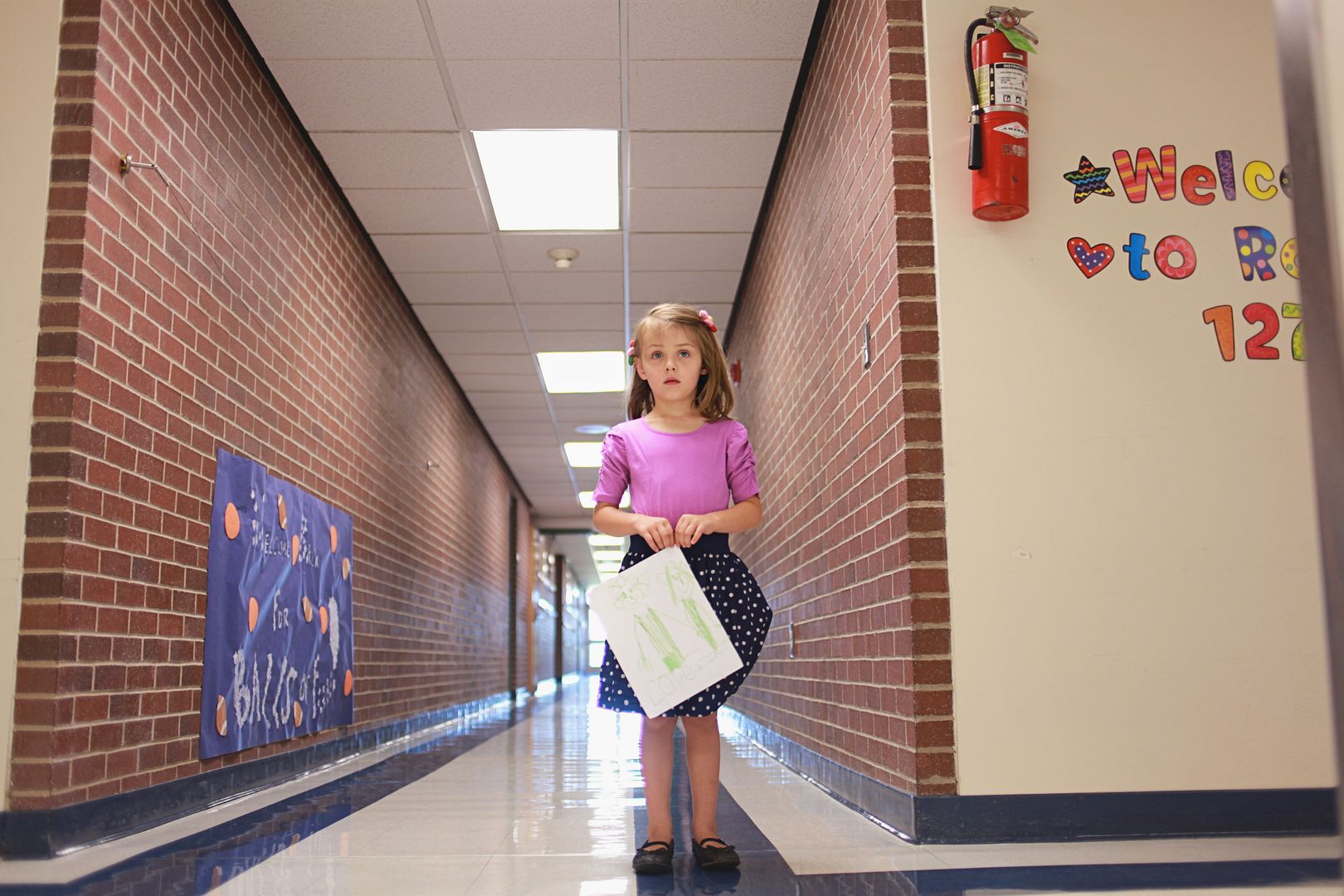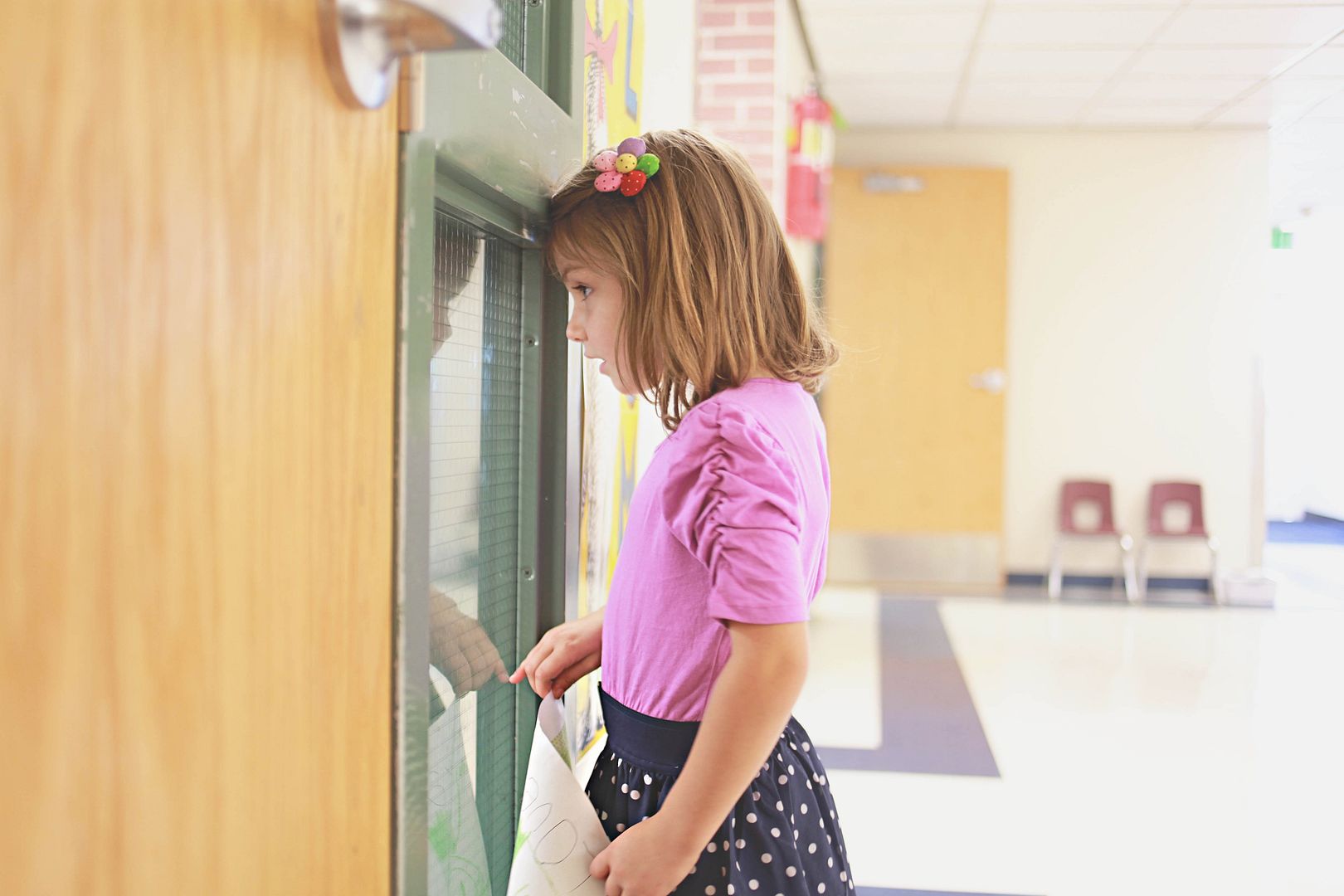 Then, just like that, her first tooth was loose. Quincey was running around saying, "her looth is toose!" It was quite a dramatic episode which gave me a glimpse of the teenage years to come.
First, there was some much-needed reassuring from Dad that another "big" tooth will grow in. Next, we tried numerous techniques to get it out but decided to tell her to "wiggle" it out... so she started wiggling her hips. Not quite. haha.
A little while later, and lots of tears, she came running excitedly with her tiny tooth! I grabbed my camera and we took a couple pics. Then she wanted to show Dad that she'd lost her tooth and the next thing we know she literally lost it- outside. That's when I started searching for the tooth on my hands and knees like I'd lost the diamond from my ring. But no luck. There was talk of painting a rock white for the Tooth Fairy.
heehee
But we explained to her that the Tooth Fairy would find it outside.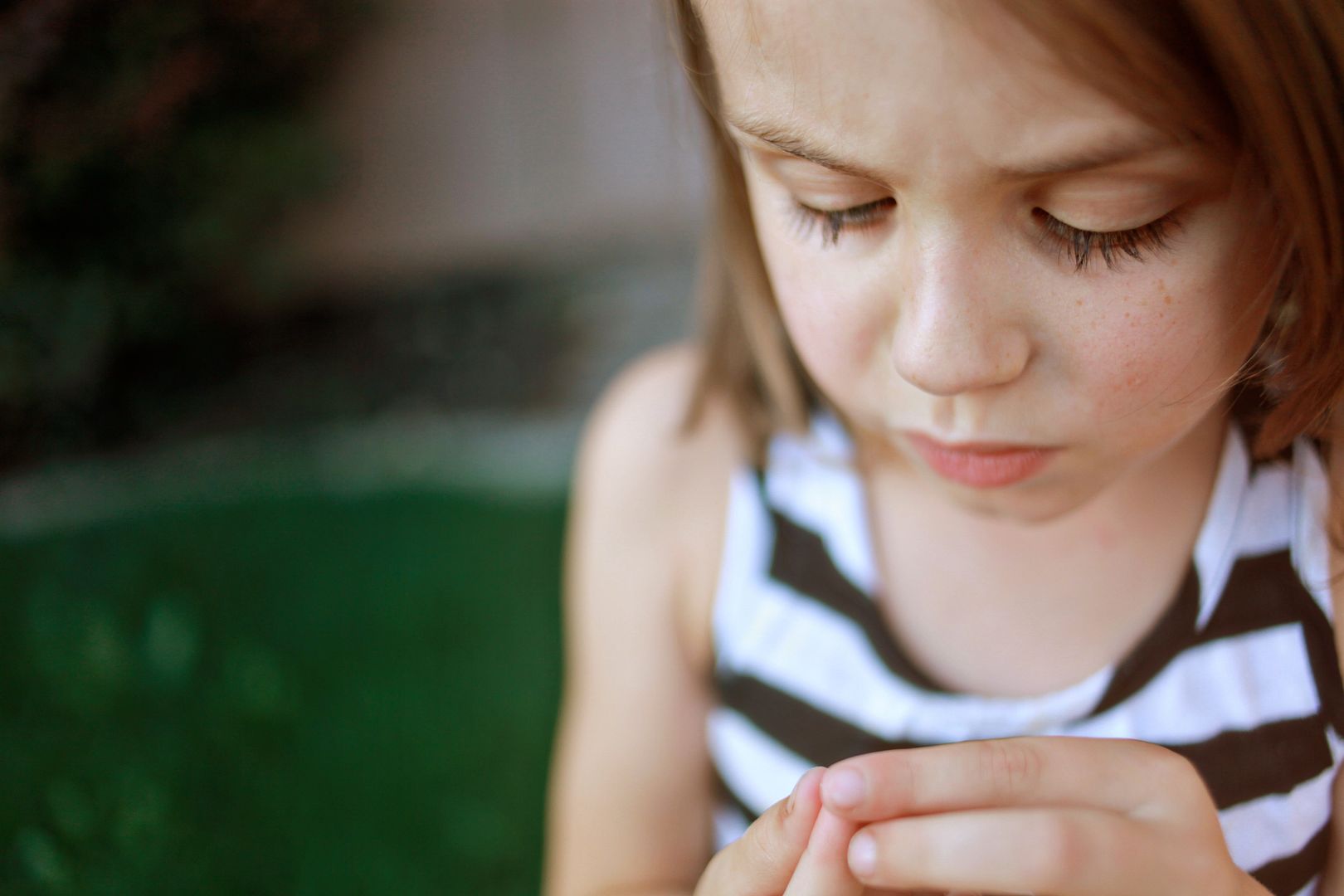 The next big question: what do Tooth Fairies leave these days? Do I slip an ipad under her pillow or is a quarter still acceptable? ;) Late that night, Collin and I snuck coloring books under each of their pillows sprinkling a little fairy dust in our tracks and just like that, she's growing up.
The End.
Feel free to still enter the
giveaway
below...