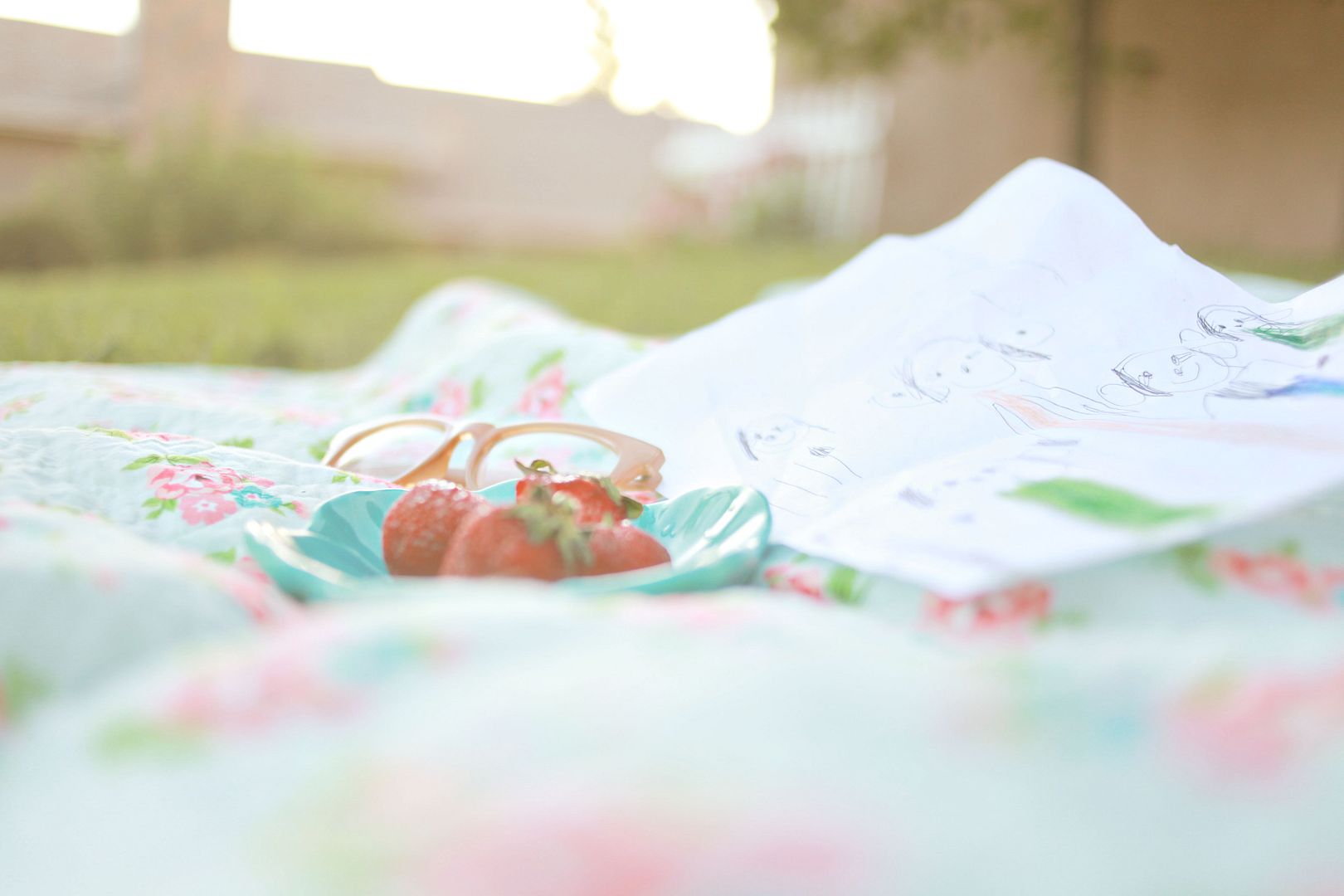 Sometimes when we are outside, for the whole .2 seconds the kids are still & quiet, I savor every single bit of summer. This usually occurs when our crazy Q-bear is sleeping. Despite the fact that it's a very fleeting moment, I don't let it pass by with out a few snapshots and nibbles on baby toes.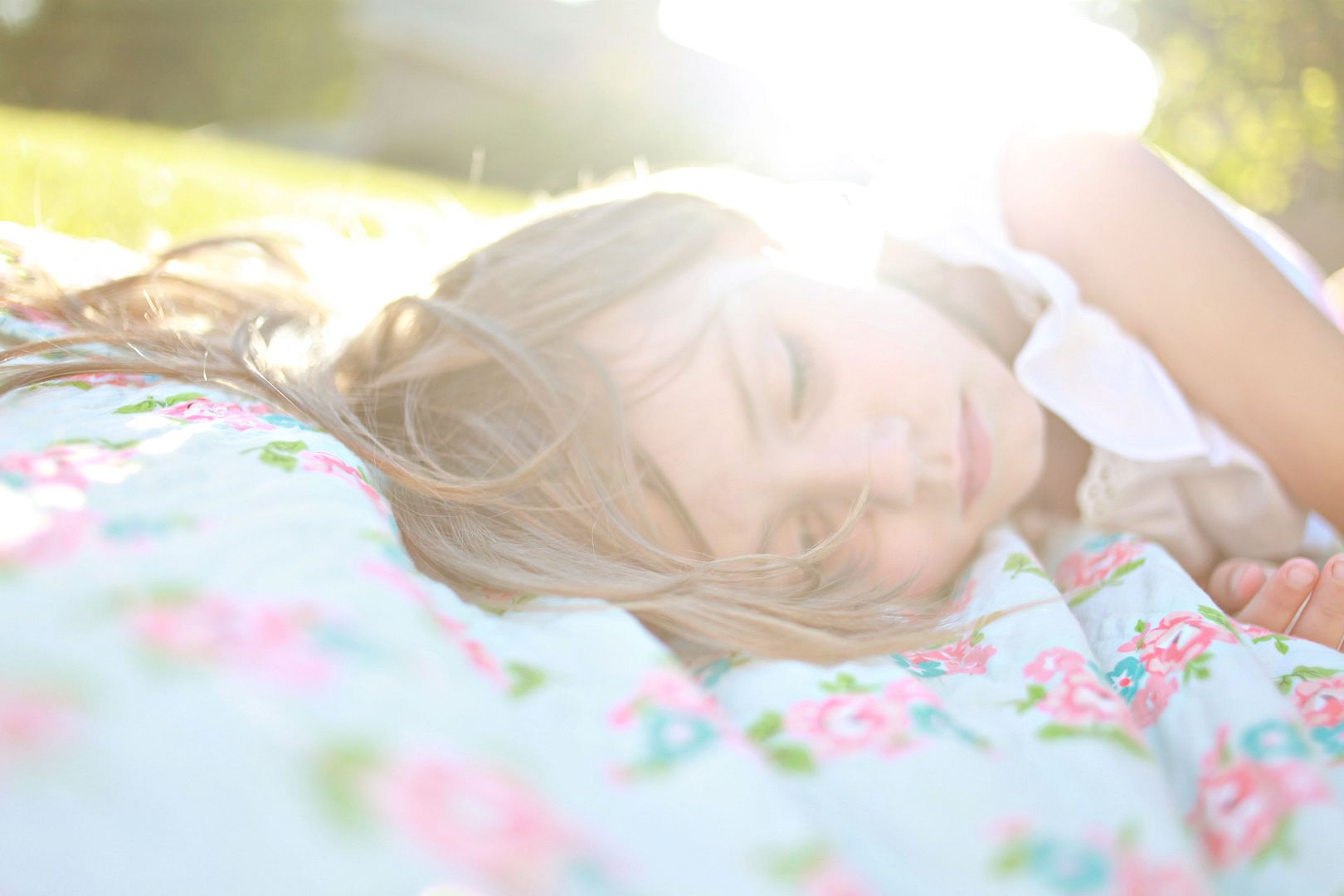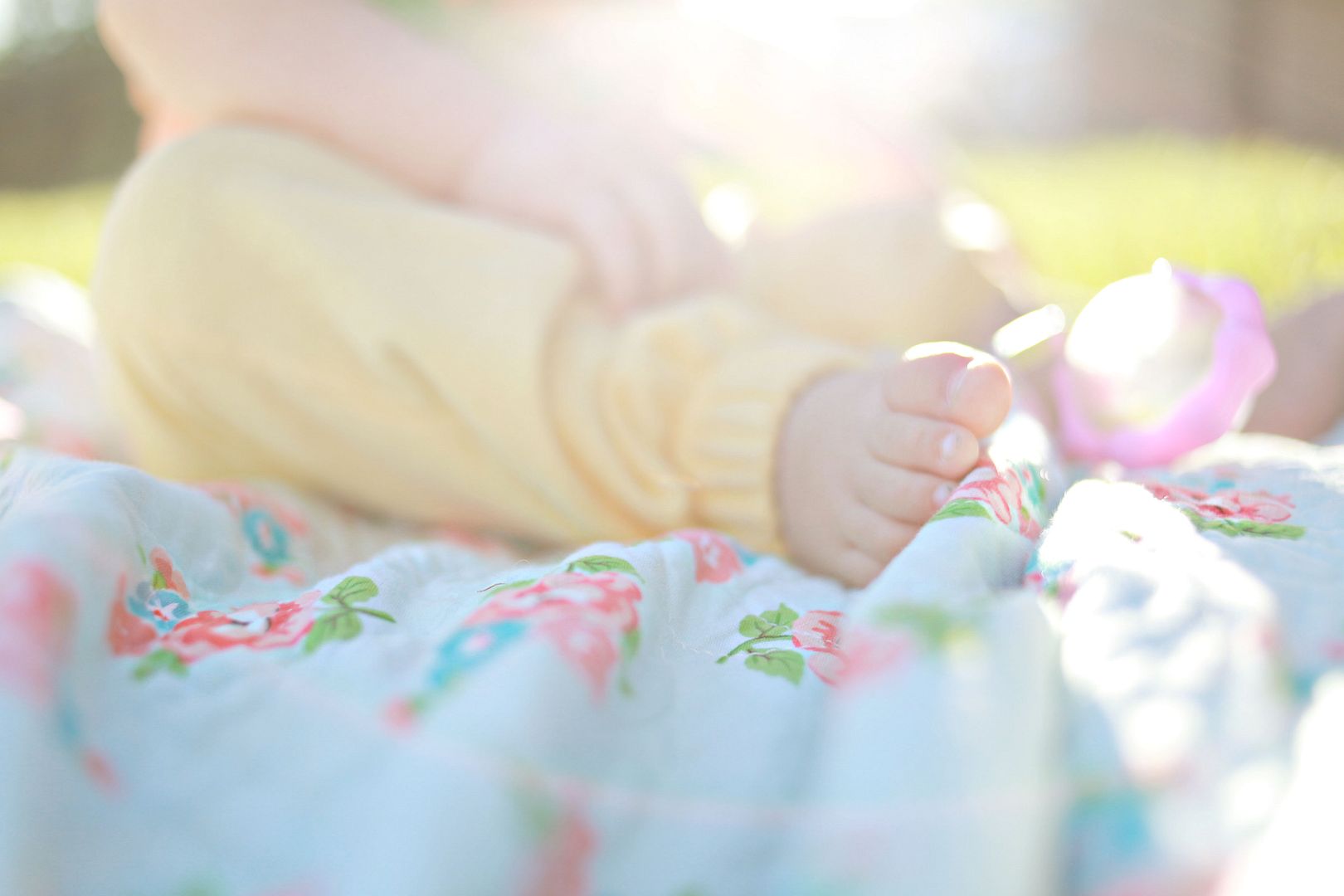 Savoring the smiles from her two-toothed grin since the poor thing has other toofers fighting their way through. Collin would say: she's been crying so much you'd think Hello Kitty died. ;)
But we can't complain because she is our most cheerful baby. Ever since she was born, no matter if she's sick or teething, she smiles through it all. I often anticipate seeing the personalities and characteristics they have now evolve or change as they get older.