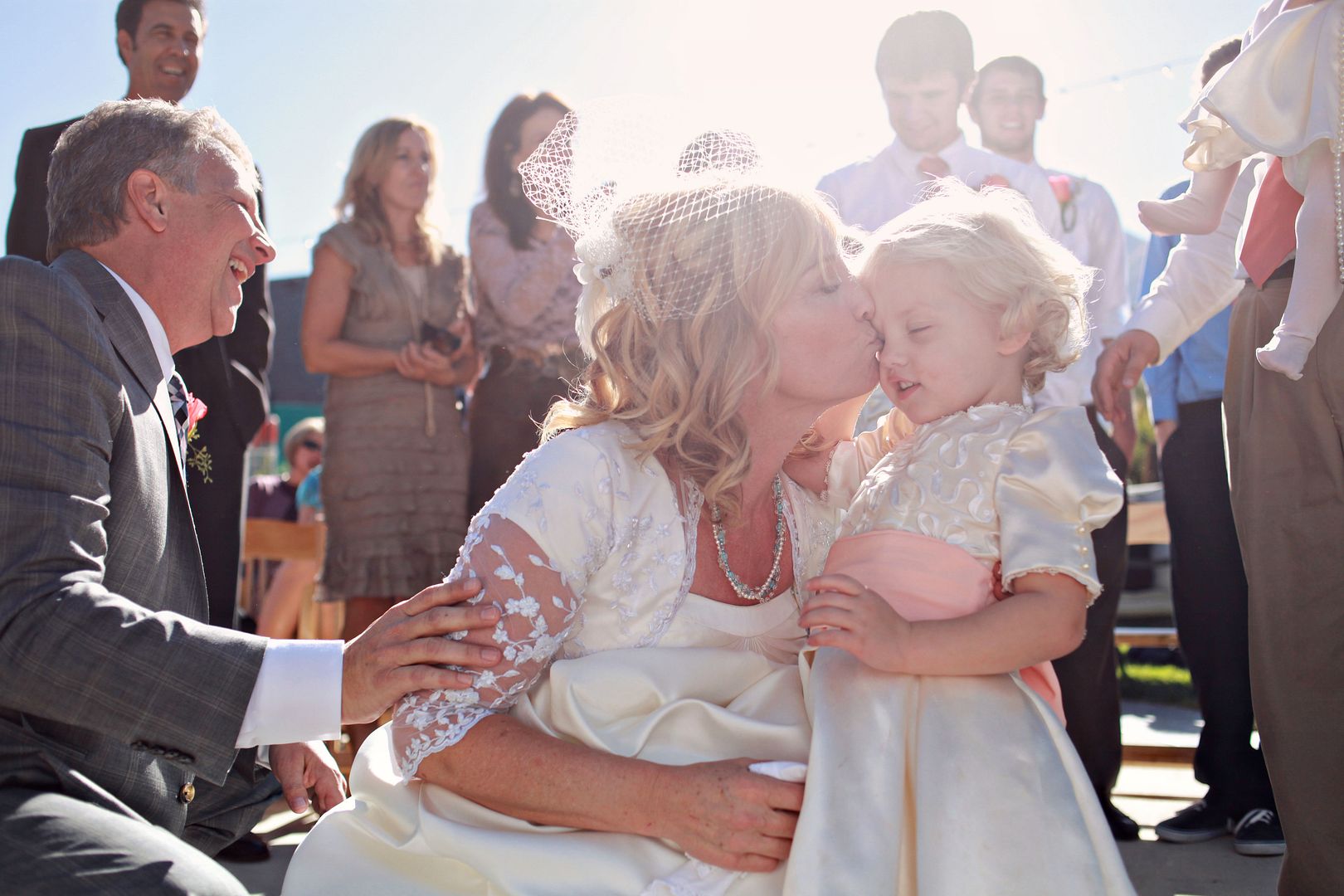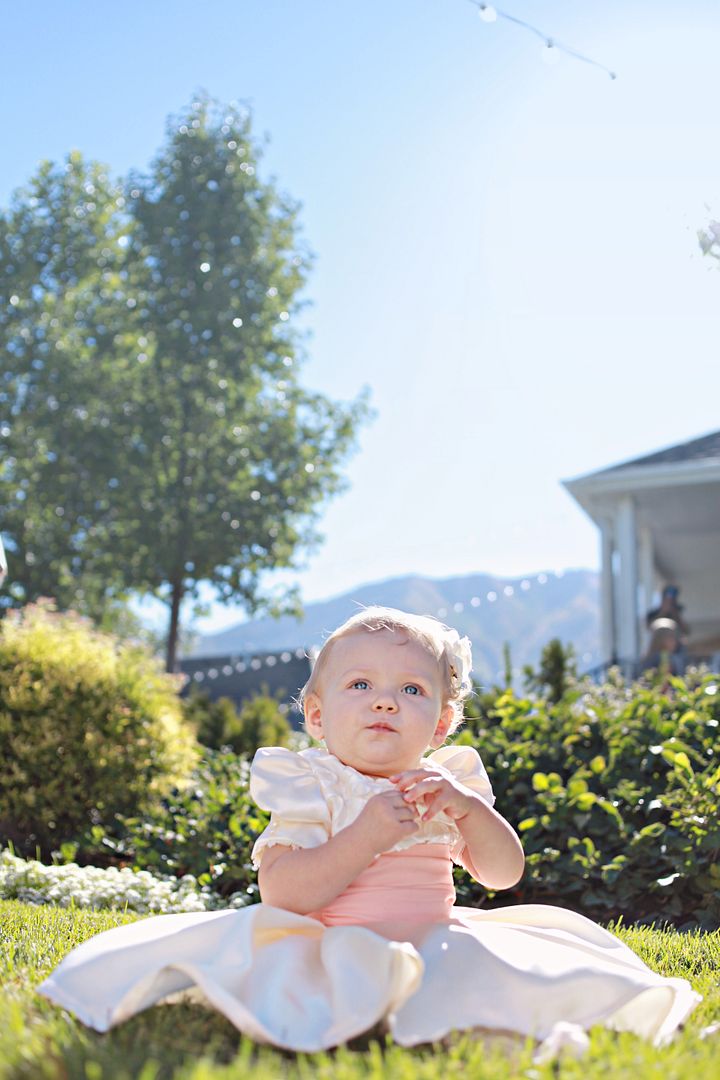 What you don't see in this picture: Collin and I doing anything in our power to get her to smile. Including making silly faces & noises and being obnoxious.
Stole a picture with Collin. I think all the kids were crying while we took this but I wanted one of us together before the wedding was over.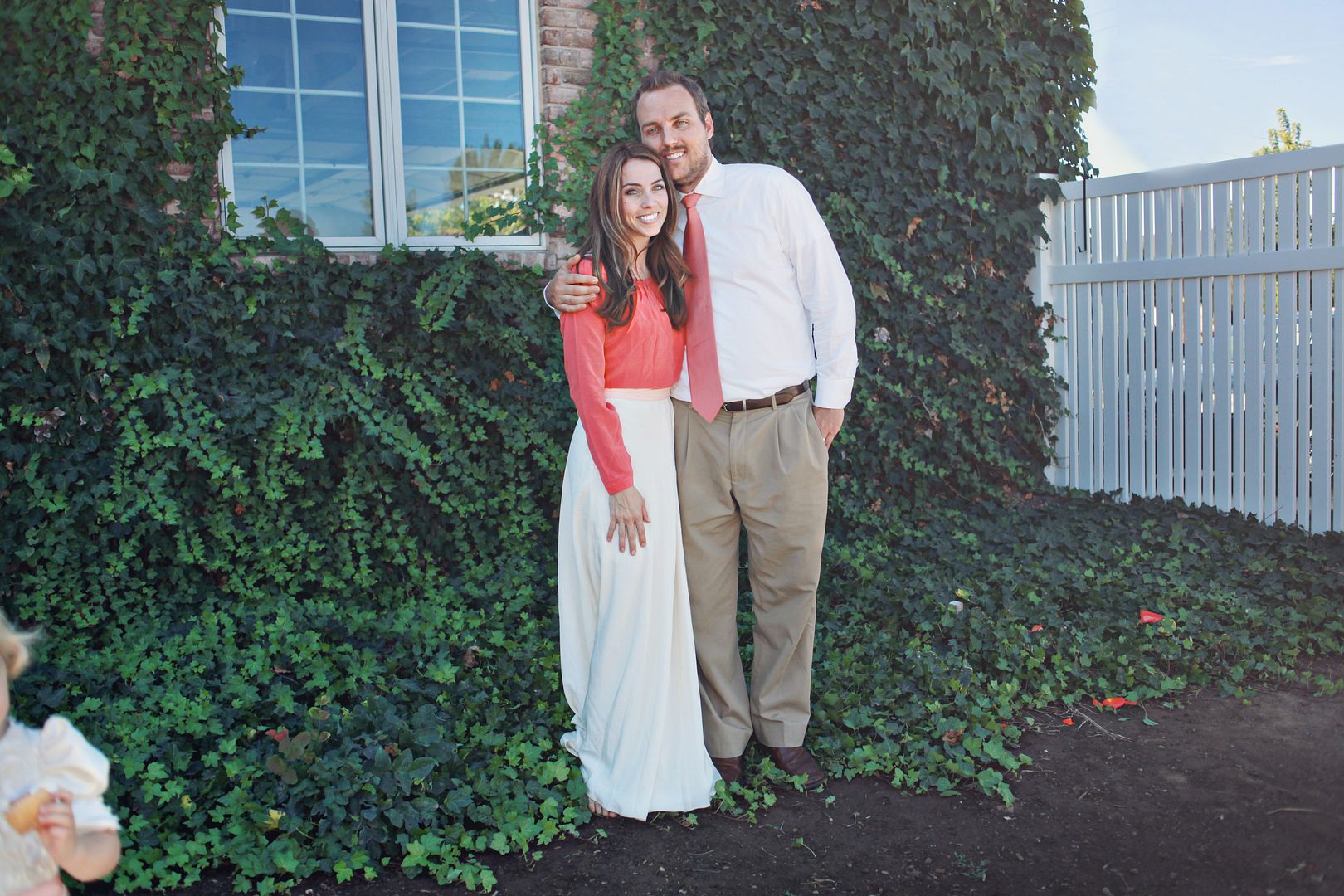 Flower girl dresses: Handmade
Dress: J Crew//Handmade sash//Blouse:

Ella Moss
I can't remember if this was before or after my new father-in-law's mother told me that Quincey will be the President someday. Sweeeet! She even had a list of reasons that nearly had me convinced. I told Collin and his reply was... "The president of what? Crazytown." ;) She's in that really darling yet sometimes defiant 3 year old stage! But we still love her... our little miss future President.