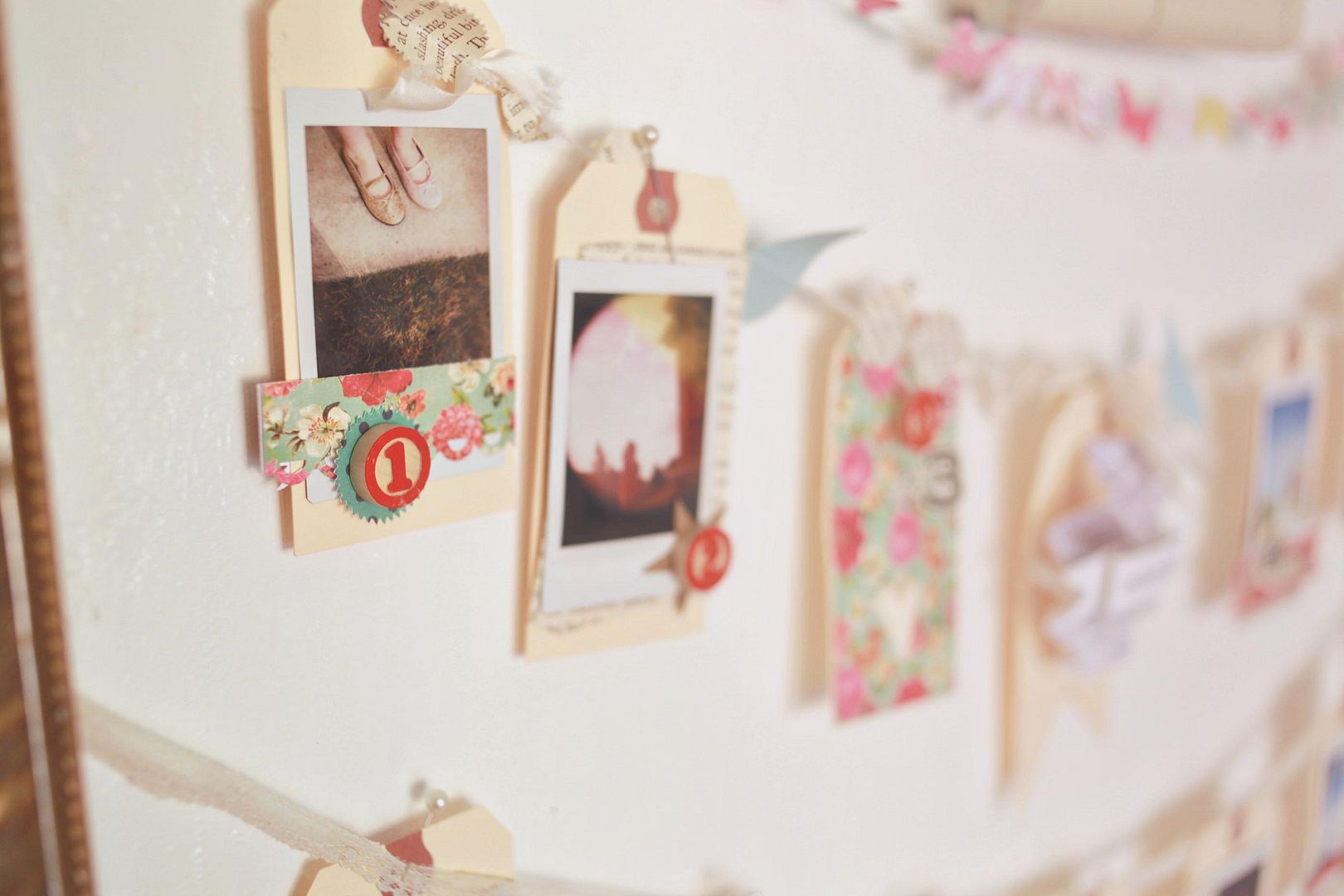 On Monday
Studio 5
, a morning show in Salt Lake, featured a project of mine for their '5 days 5 ways' challenge. The producer sent me
Maya Road bingo chips
as well as 4 other ladies. Our only guideline was to make anything we wanted that was fresh & fun! I put together a frame with tags strung along vintage lace and banners made from vintage book paper then pinned a tag for each day of the month.
I was so nervous! We were trying to hang up the frame when we had just a couple minutes to go. At first it was on a really light background & we wanted to see the tags better so we hung some black fabric behind it. I am not a natural, like Cleetus, when it comes to being in front of the camera... let alone live TV so I felt a bit frazzled when it started. And by 'a bit frazzled' I mean 'scared to death.' ;)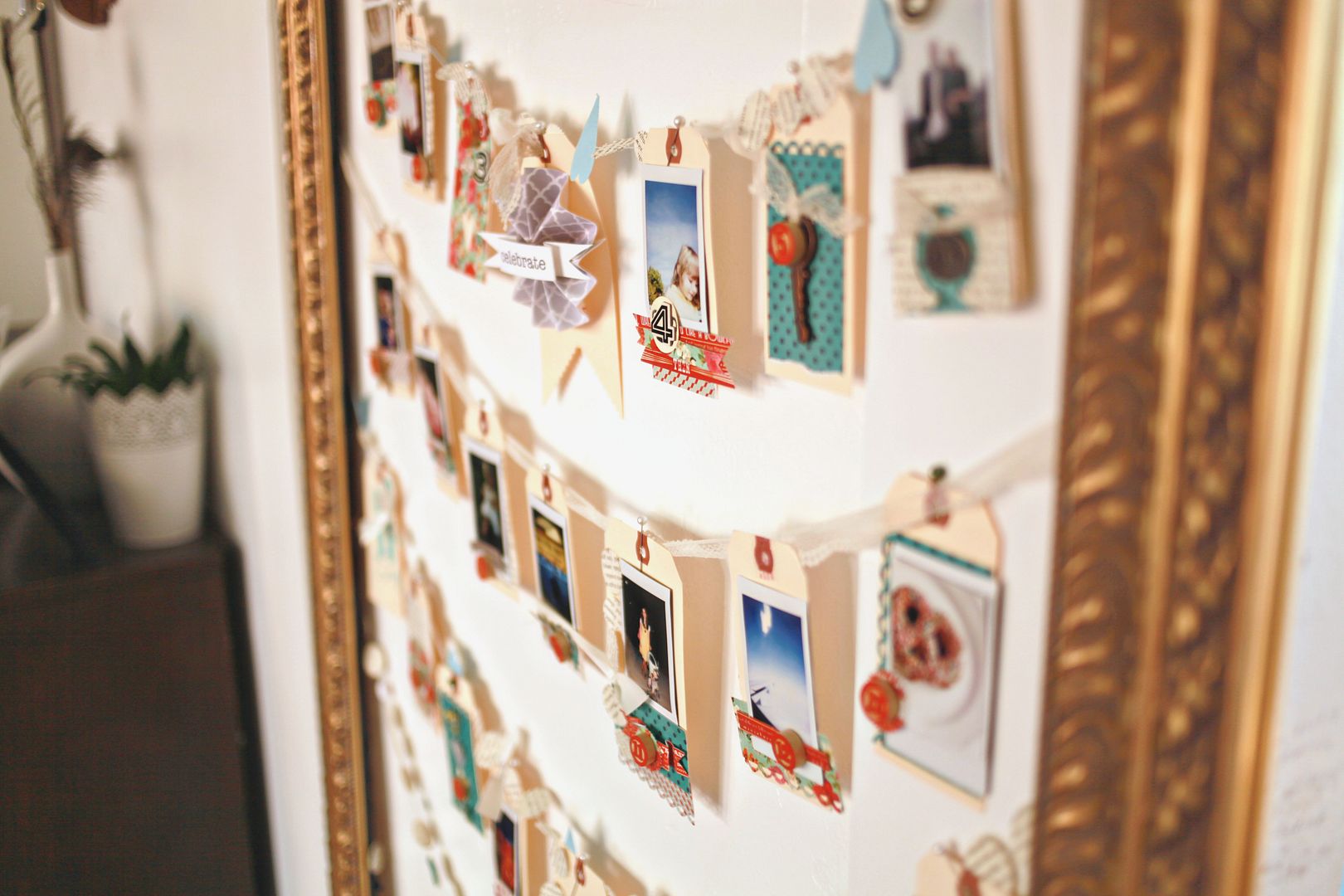 Story Tags: simply add a photo to the front of the tag with a story on the back for each day of the month. Then at the end of the month, you can remove all the tags, connect them with a ribbon or book ring &
voila
you have a mini book. A great way to capture and document your ordinary moments.

Some days when I was too busy I only wrote something on the back, or I had Avery draw a picture. You can decorate all the tags ahead of time or you can decorate them each day. Whatever works for you.