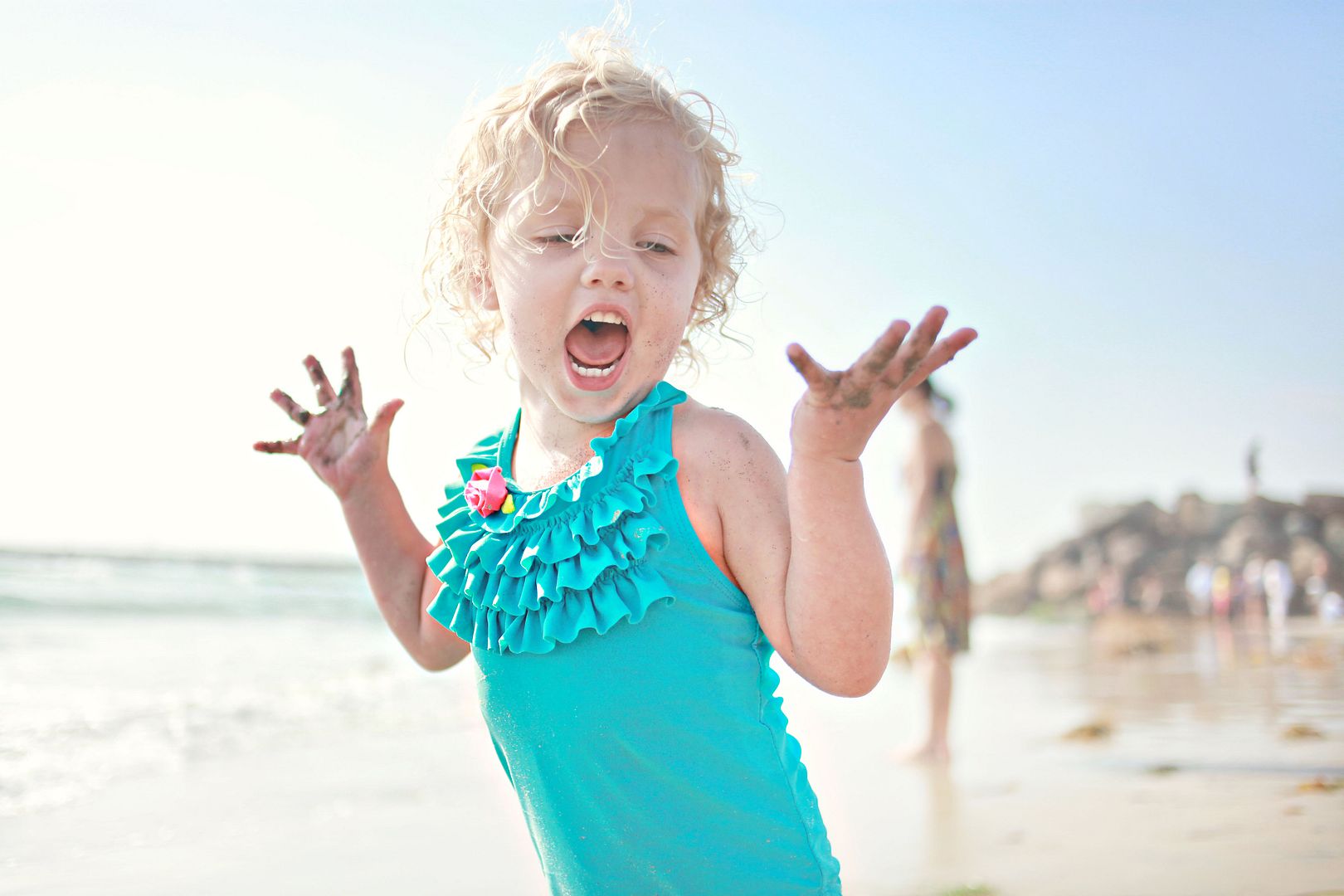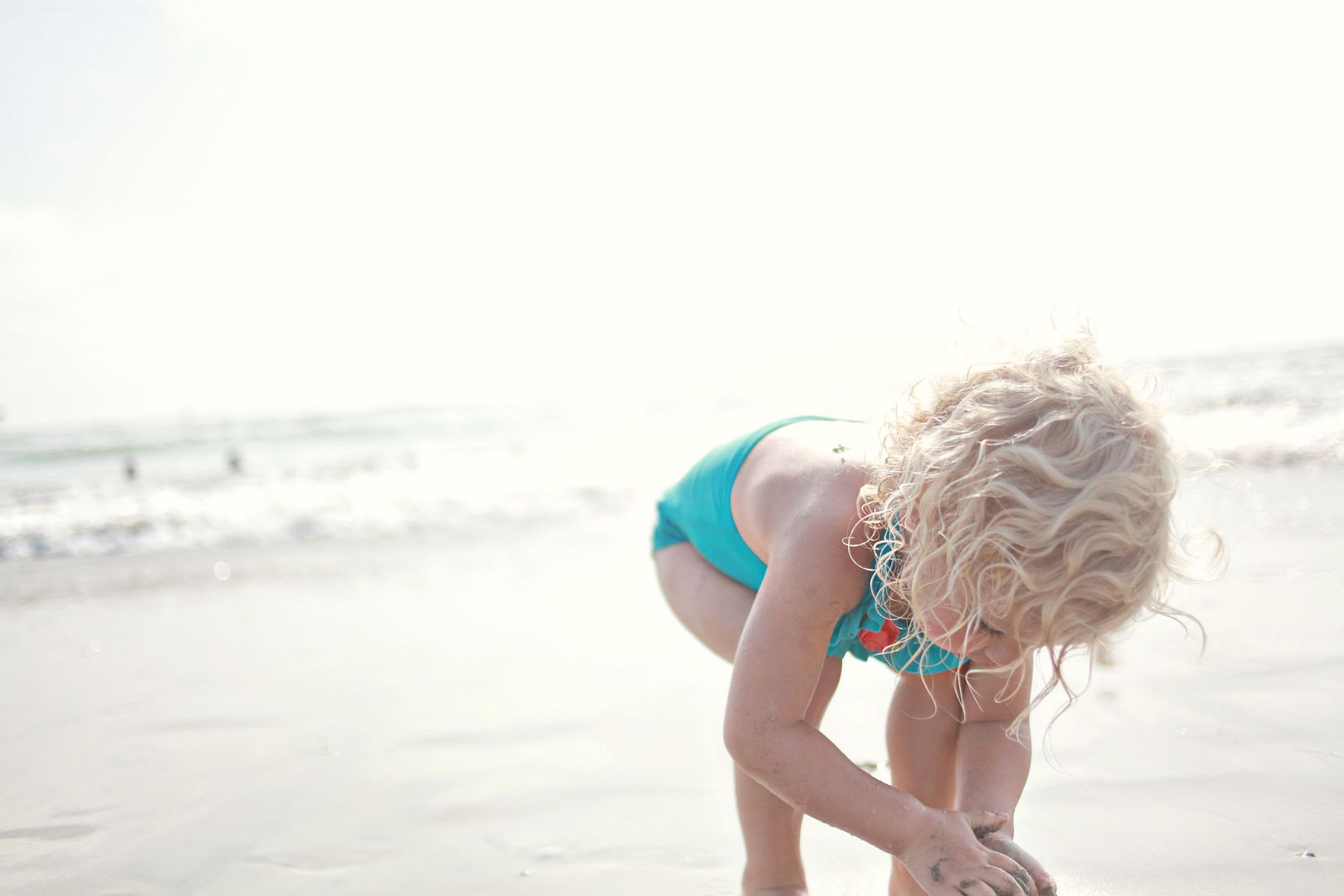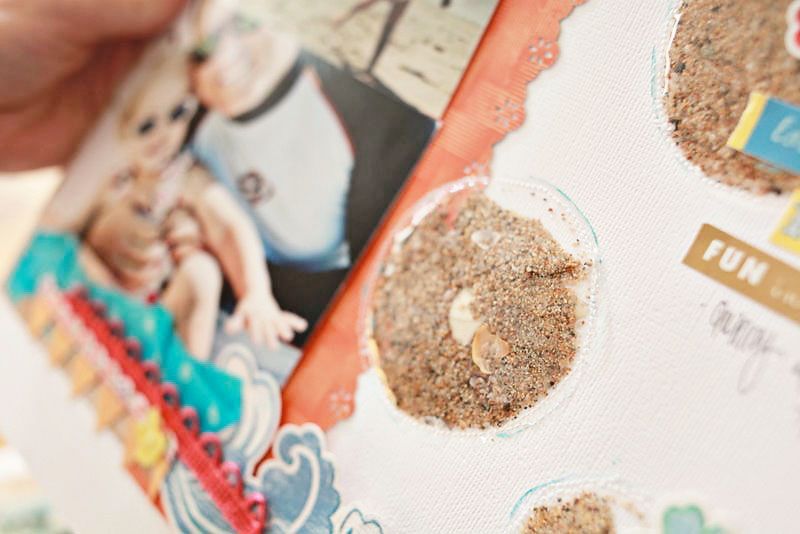 Looking back at the summer some of my favorite memories
are at the beach
. Colllin & I could be professional beach bums if it paid the bills. I always end up bringing home sand from our vacations... not just from Quincey's hair or in the bottom of our luggage but to save as a souvenir. I added some of the sand to a layout I made for a recent issue of Creating Keepsakes magazine.
First, I cut circles of plastic and added a touch of turquoise paint to the edges. Next, I sewed circles of plastic onto cardstock leaving about a 1/2 inch of the circle open. Then I make a mini funnel with a piece of thin paper so it rolls nicely and pour sand into the circles. Last, sew the circle shut. Make sure you use a small stitch so the sand stays inside the circle and I went around the circle twice. Add some small shells too.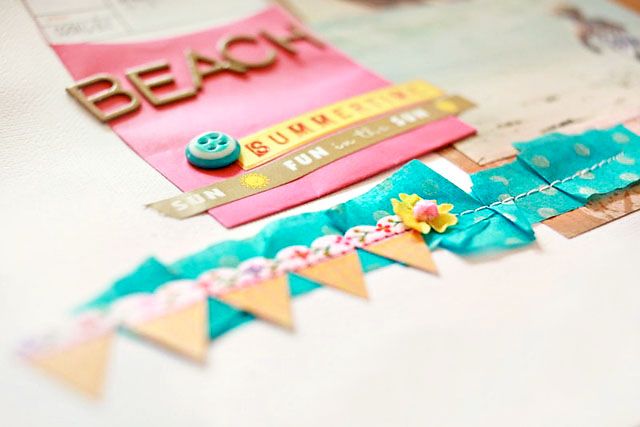 What are you going to miss about summer?