Here's to a brand new week!
a fresh start of dishes & don't forget the laundry
a fresh start of creative mid-day snacks
a fresh start at approaching that ambition...
at trying something marvelous
a fresh start at finishing that project that's been laying around for months gathering dust
at smiling more and complaining less
at finding the opportune moment to make someone's day
at laughing at yourself when you take life too seriously
a fresh start at loving more
at not being hard on yourself
at embracing what makes you distinctive
Feeling inspired for a new week! Face each day like a new adventure. ---Hopefully that was enough of a pep talk for myself that I won't hide under the covers in the morning until the kids find me.
(wink)
The weekend was filled with a whole lotta of nothun. Collin had some video shoots and so I just hung out with the kids and took it easy. Picked my second awesome garage sale furniture find,
Smashed
, worked on some fun upcoming projects, laughed with friends and visited with my amazing mom!
Other noteworthy adventures: Was so distracted while shopping at my favorite
local boutique
I failed in the mothering category & looked over and Q peed her pants. Good thing I always have extras for that girl. Cried at Cafe Rio. A good cry. (That is a blog post in itself.) Tried to wear cobalt blue eyeshadow. (Fail.) Bought Collin a bright red suit coat so he could MC our church Young Women Talent Show. Next stop, David Letterman.
What was a talking about when I said "nothing"? It actually was quite an eventful, fall weekend!
Hope yours was too!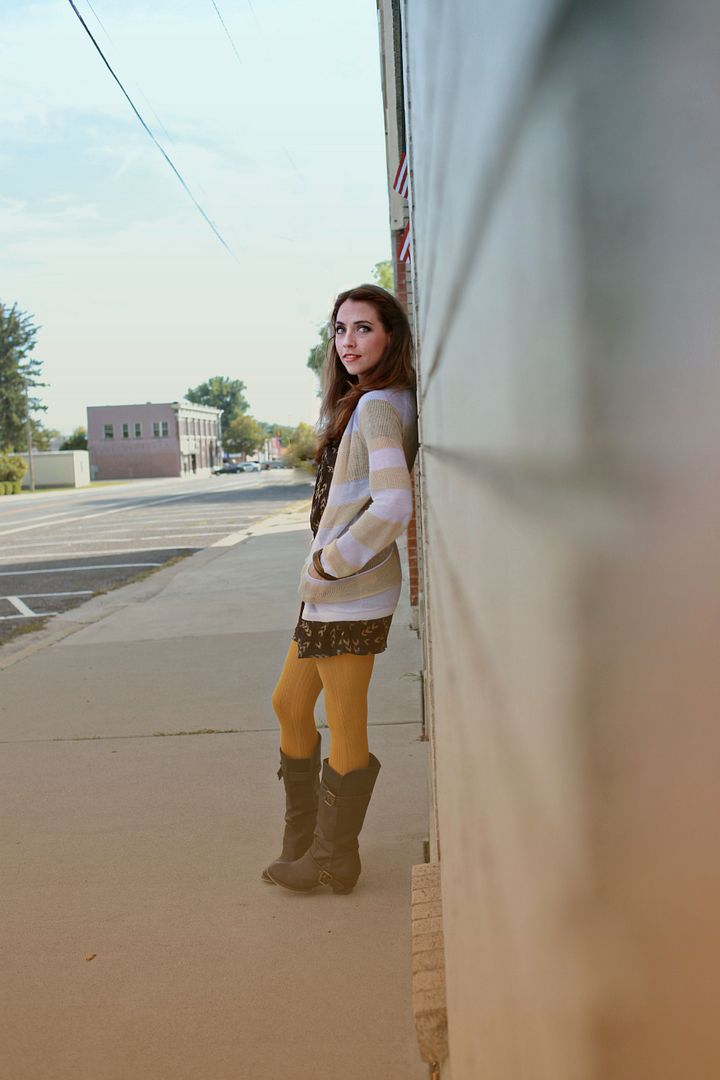 Tights: H&M//Romper: Delia's//my favorite boots & Sweater:
Shop Ruch

e//Stringy hair: my own laziness