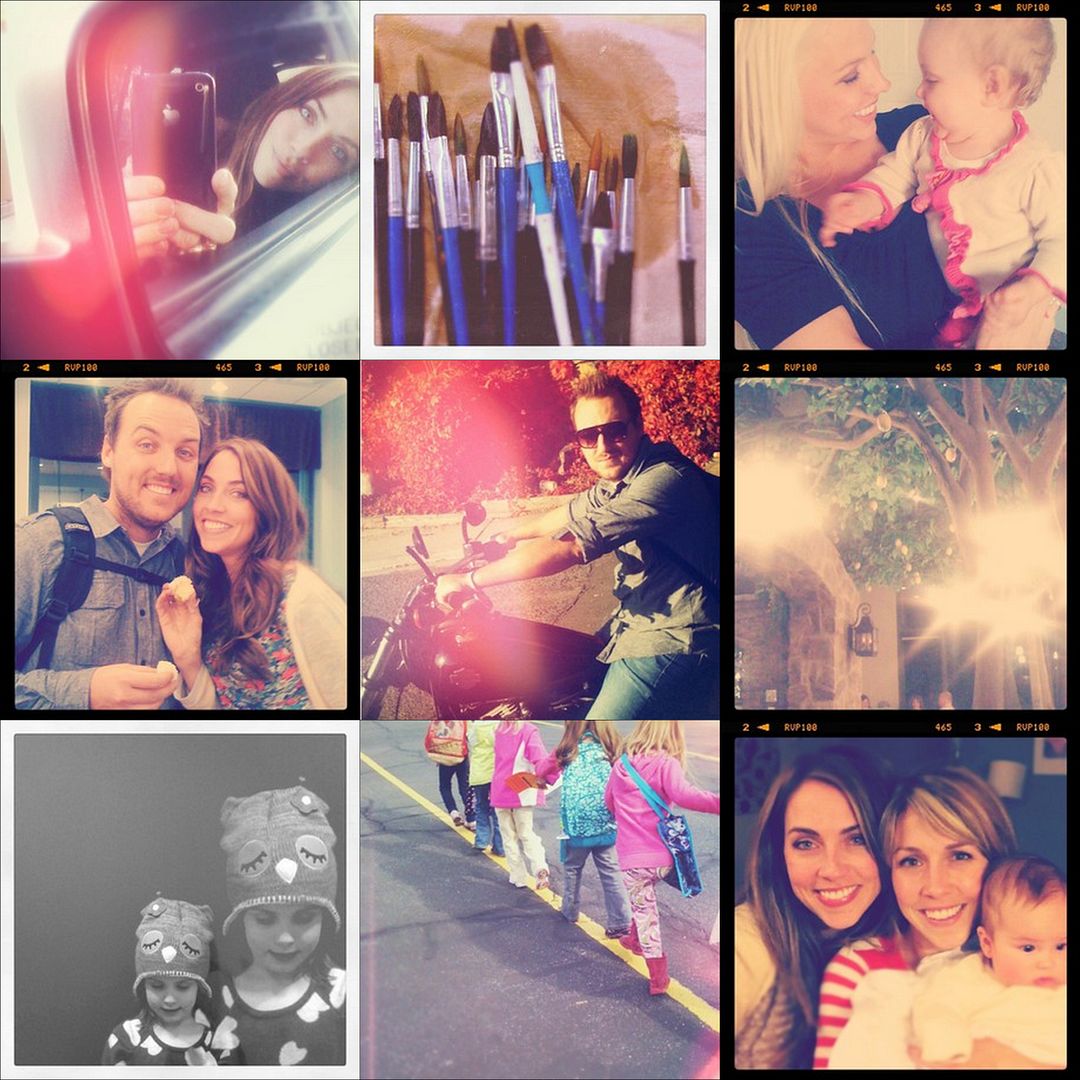 A random mix of Instagram photos with deep, intellectual thoughts.
1 Patiently waiting outside of the grocery store for Collin. He ran in to get the necessities. So I am thinking, great, he'll get some apples, vegetables, something for dinner, a treat for me. Nope, he came back with bread & Shasta Zazz.
haha!
2. Last week I taught an art class for Avery's class at school.
When I walked into her class she said:
"That's my mom!!!...
She's thirty."
The lesson was on Color Theory then we painted tissue paper squares with watered-down glue onto paper. The colors mix when the tissue paper overlaps and the kids thought that was cool!
3. My cousin, Jaclyn, came over last week because she wanted to see the girls & she wanted me to help her make a card for her boy(friend). She thoughtfully adopted a lion for him
(there's some cool reasons why he loves lions.)
Hello? I doubt he's going to really care about a card after that present.
4. Sharing our favorite Toasted Coconut cupcake at Sweet Tooth Fairy! It even doesn't matter if you hate coconut you will love that cupcake. Buuuuut if you do hate it after one bite I will gladly finish it for you.
5. This is Collin's smolder... reminiscent of the Tangled movie... no frying pan was needed.
6. There's the prettiest restaurant in Provo called La Jolla Groves. The food is meh
at least what I've ordered
but there are freaking lemon trees filling the entire place. Who cares about pasta when you're surrounded by a fruity oasis.
7. I got her this new owl hat and she is obsessed. When she loves something she sleeps with it under her pillow. Books, toys, collected rocks, pictures and this hat have all had a turn making their way into the elite pillow club.
8. Car pool day is a fun day. I don't say a word as I drive six 5 year olds home. I just listen and laugh.
9. Last night was our annual pumpkin carving night. This picture doesn't include pumpkins instead my sister, Camille, and her darling bebe. You couldn't notice but this is my older sister, by 19 months. It's not fair that she looks twelve and keeps getting younger. If you need a reminder about my age read #2.
Happy Halloween Eve bloggies!! Need to pull a

costume together

for me and the Mister tomorrow.