Yesterday we were supposed to jump on a hay bed and take a
Ride To a Witch
at Gardener Village but someone (me) didn't look at the calendar right and we were a day early. Whoops! Thank goodness there was a witch around every corner of this festy village.
This darling hat originally had an invitation to a witch hat party but seeing it's the perfect size for Lola's noggin' I dressed it up with some fabric flowers and added a headband for her to wear. How cute of a mom would I have been when she met the witches wearing her witch hat?! (Mother-of-the-year nominee here I come!) Oh, yeah, I forgot. I'm not that mom. I'm the mom who's brain is mush and we missed the hay ride & had to feed ducks popcorn instead. ;)
This was about the time my kids nearly jumped into the pond... and thank goodness Collin was there because there is no way I would jump into that smelly swamp after them. Oo00ookaaaaaay, but only after I took off my boots.
This scene is reminiscent of the

fruit stand photo

. (Why yes, I do often look like a frantic mom.)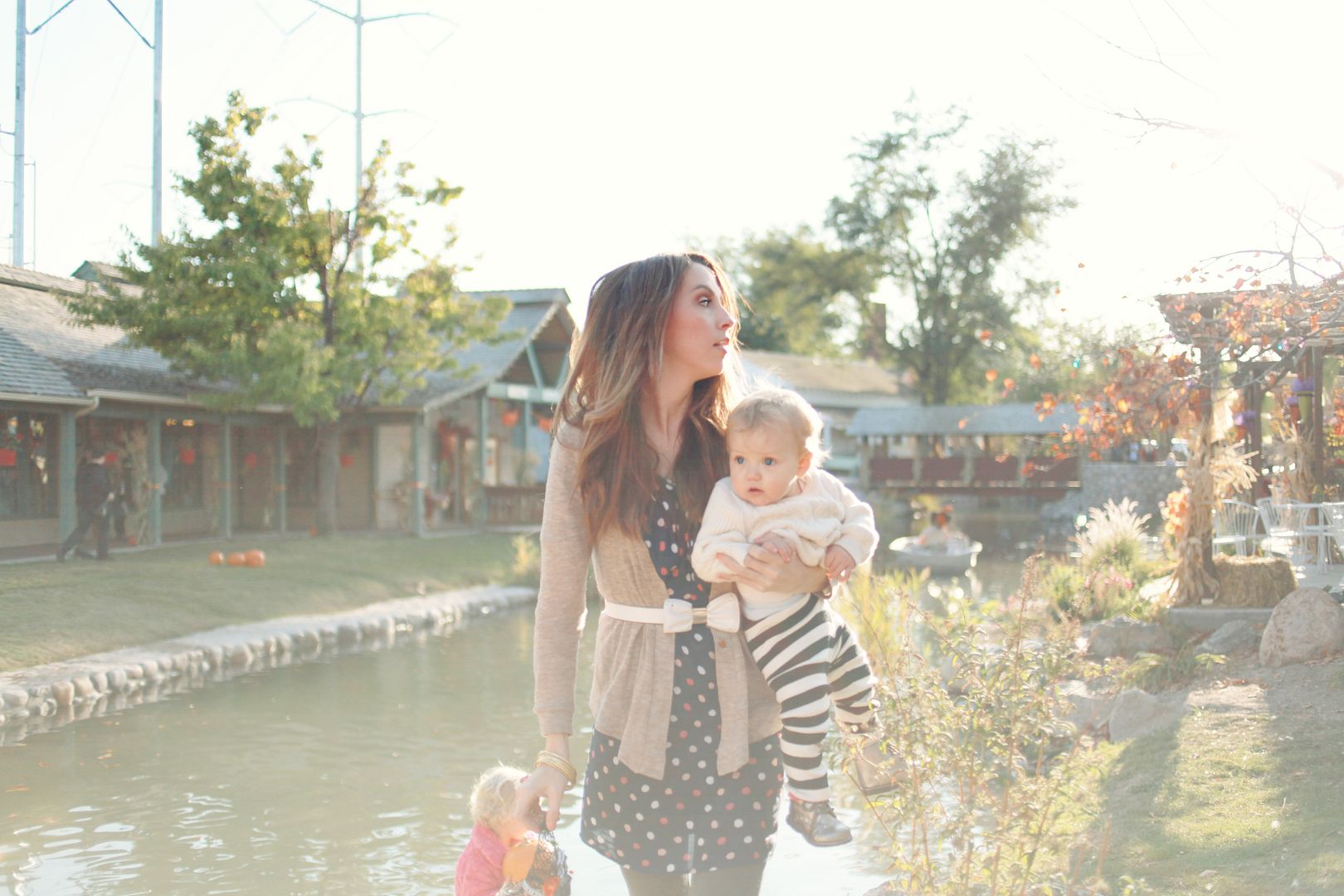 Happy Friday!!
Teaching another
Something Splendid
class is exciting! Be sure to join us for our
Thankful class

.
Here's all the goodies that are included in the kit.
(Including a really pretty grey trim.)