above photos:

Watercolors & that curl.//White vs orange pumpkins. White won.//My new fringe boots and a fallen leaf at sunset.
Today I was in a bugged mood about something trivial. It happens right? But life isn't supposed to always be hunky dory.
My sister's advice: go eat some frosting with a spoon... she knows me well.
But it was a good excuse to sit back and recognize all the things that are wonderful in my life.
Watching Quincey try to do pirouettes and sache at dance class with a cheesy grin on her face.
Then driving home with the windows down enjoying the crisp air.
Laughing at the next Cleetus episode Collin's finishing up. It's hil.ar.
Seeing that the Smash books are back in stock. A little retail therapy never hurt anyone. (

Pink

one

//Aqua

Retro one

that I used in my Smash post//

Green

//

Orange

Simple folio.
The Retro one is my favorite but I just got the pink one and I have the Green one which is a good one for Fall.... The others are cool too.
Getting a cute message from a friend.
Seeing Lola's face will kick it into happy gear without fail.
Sheesh, I am feeling better already. What lifts your spirits?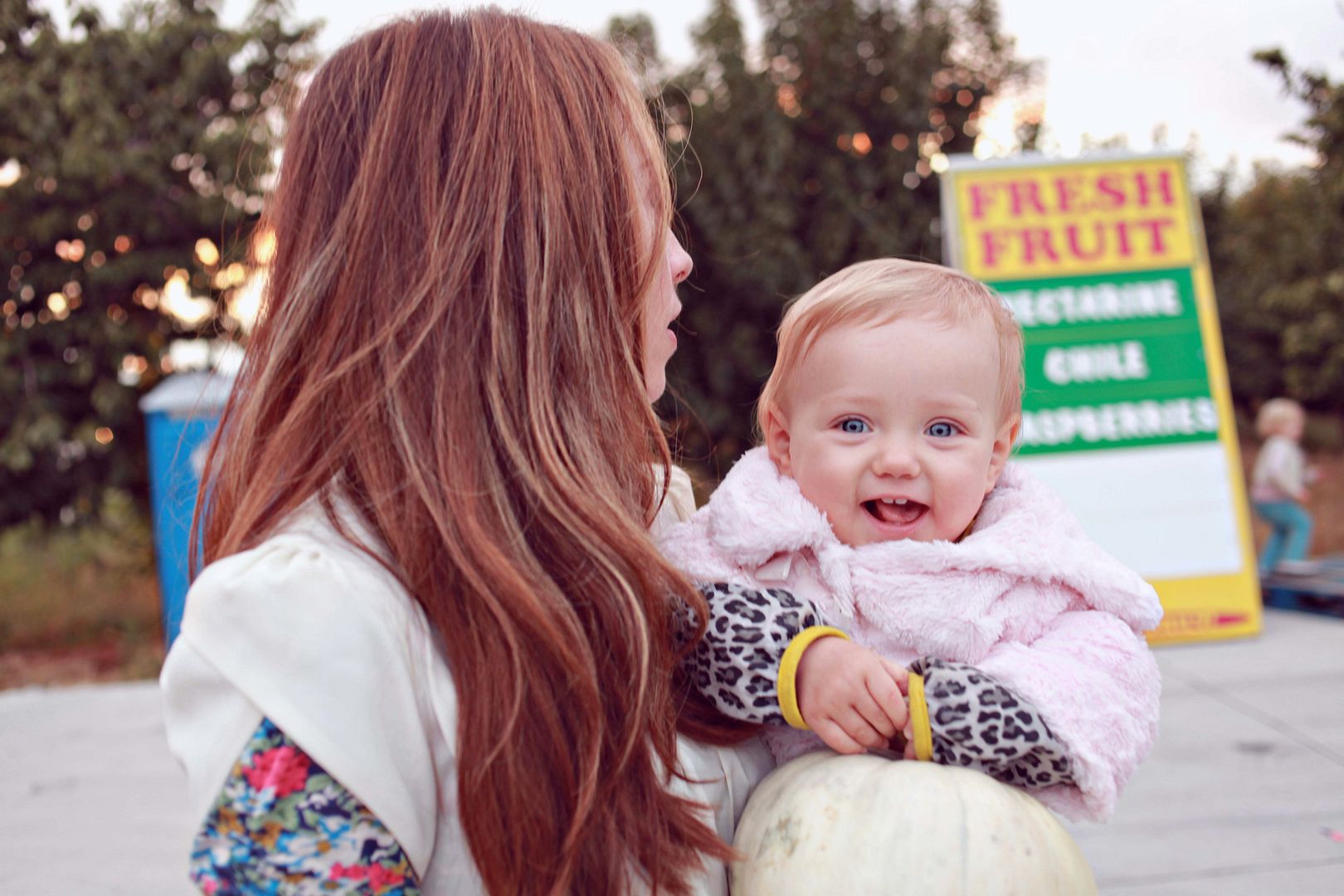 As we were driving home from seeing Pop Pop (grandpa) on Saturday we passed a locally grown fruit stand. We are going to go to a pumpkin patch but couldn't resist the fresh peaches.
Lola is so big and a couple weeks ago started walking all around the house.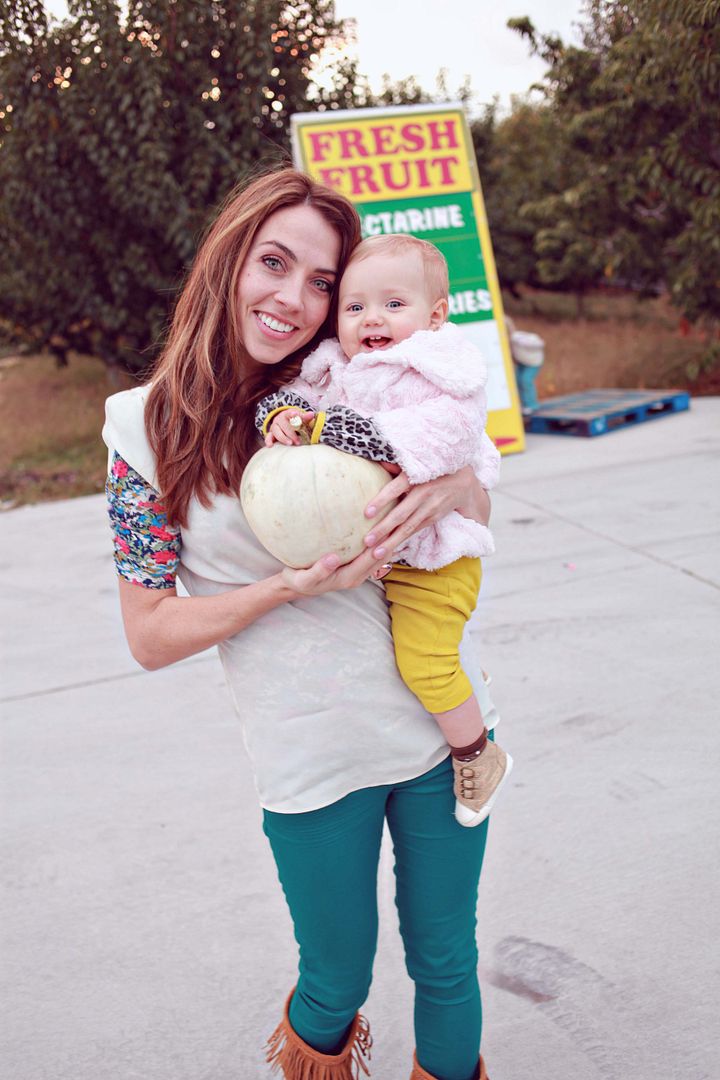 This photo is a bit more realistic to the story of my life... minus the porta-potty.