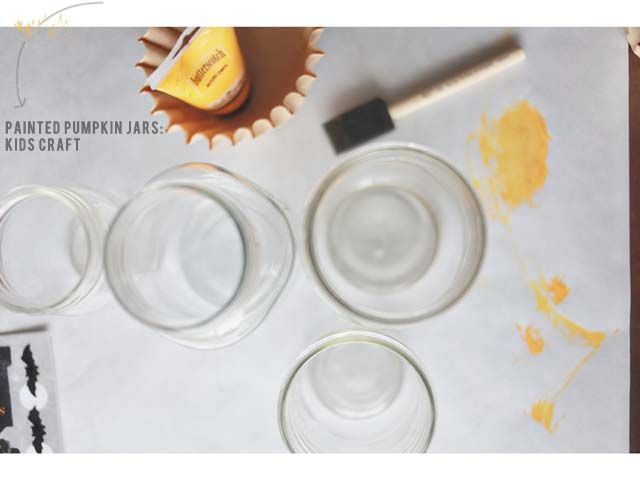 While browsing a magazine in the doctor's office my sister told me about this kids' craft. She told me she probably saw it in Family Fun & that her kids enjoyed it... so we gave it a go.
One of our annual Halloween traditions is to
carve pumpkins
at my sister's home, this will tide us over until that night. Collin's pumpkin usually wins for uniqueness: one year he carved H1N1 and has carved other clever, current issues. My pumpkins, for some reason, haven't changed since the 3rd grade and always have one big buck tooth.
See below...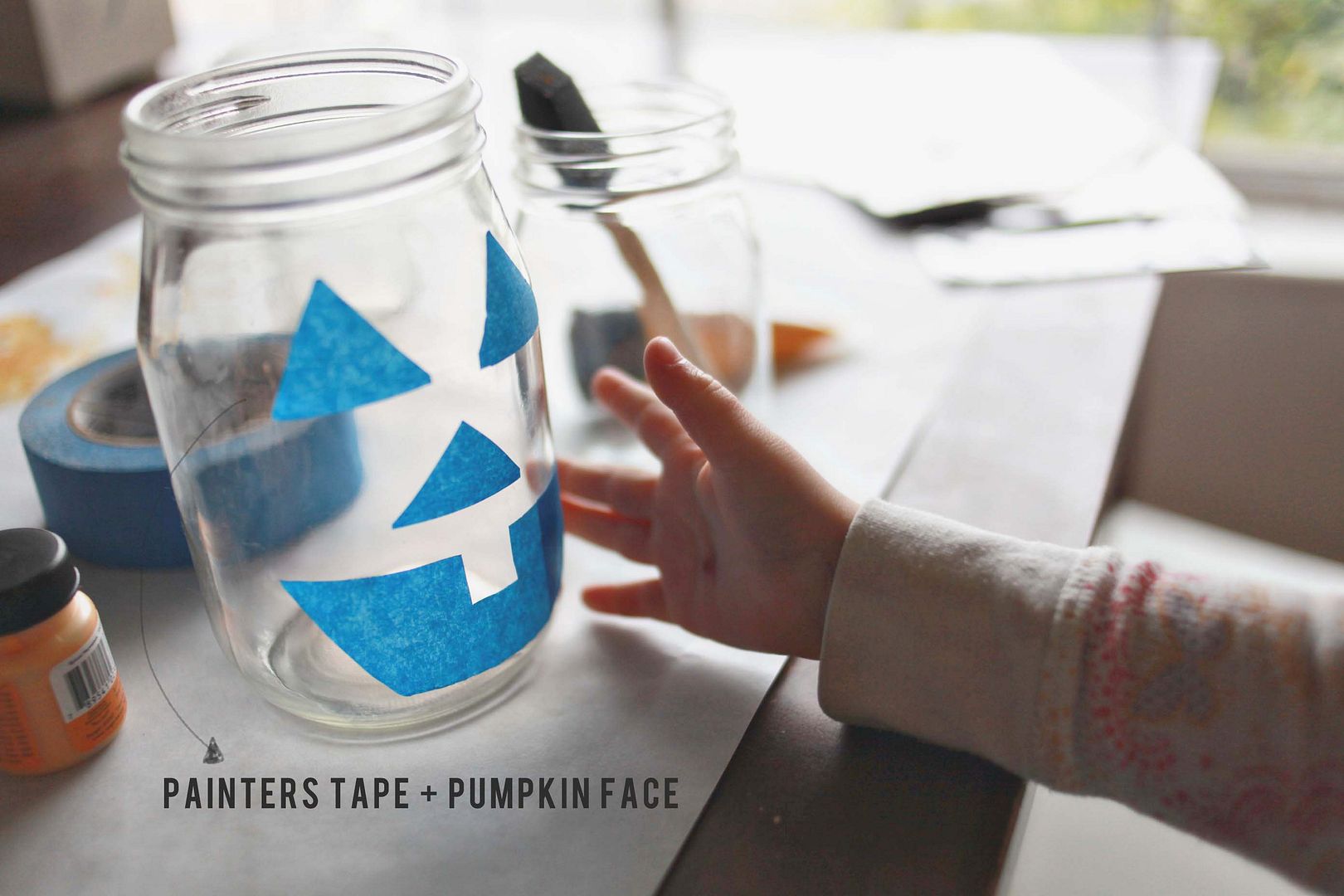 Supplies needed for this:
-Painters tape
-Jars
-Paint/Paint brushes
-I lay down wax paper or freezer paper or butcher paper... any kind of paper to limit the mess. That way you won't want to kill me when your kids paint all over your table.
Just make sure they don't paint the inside. You may want to add tape to the opening of the jar to avoid that.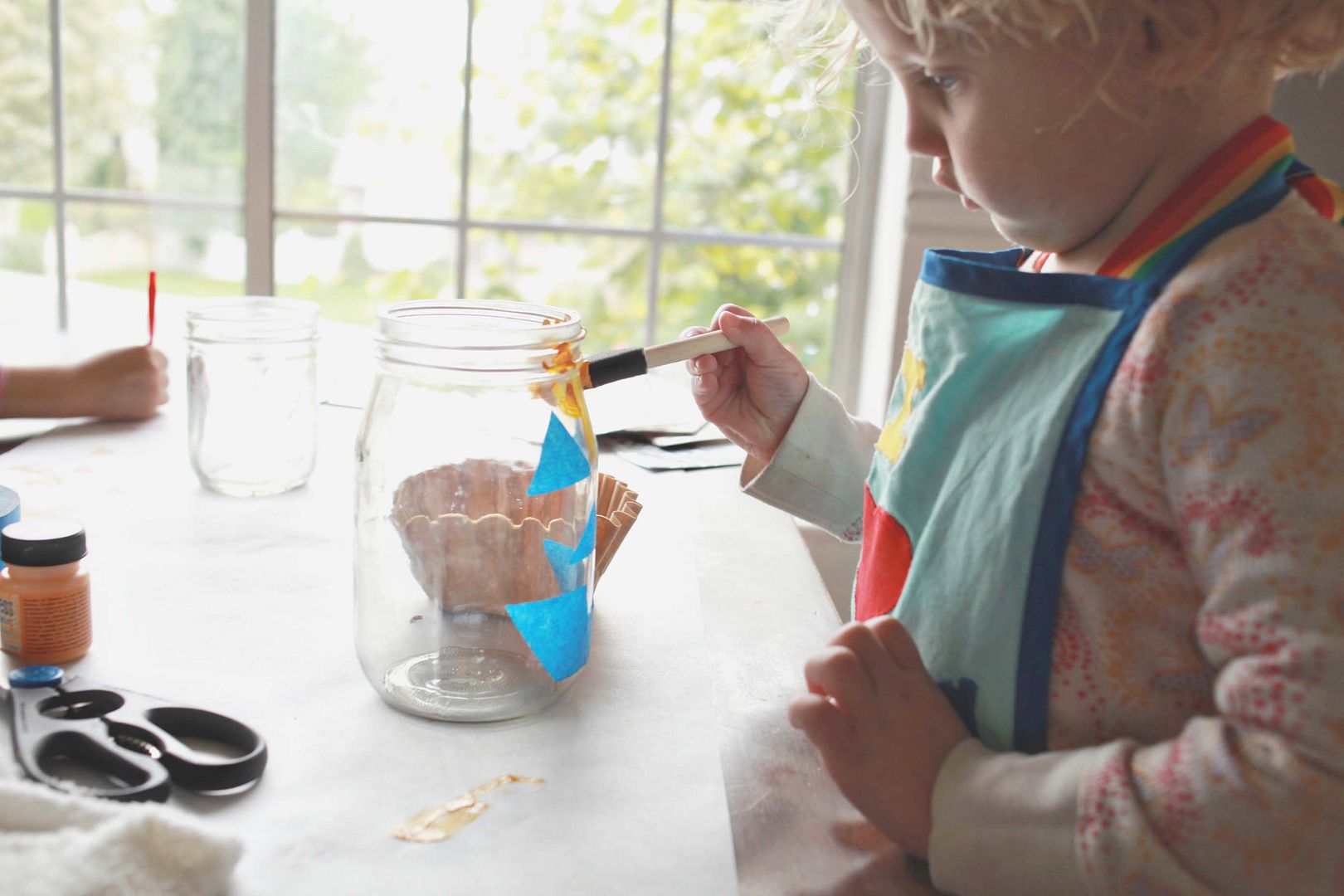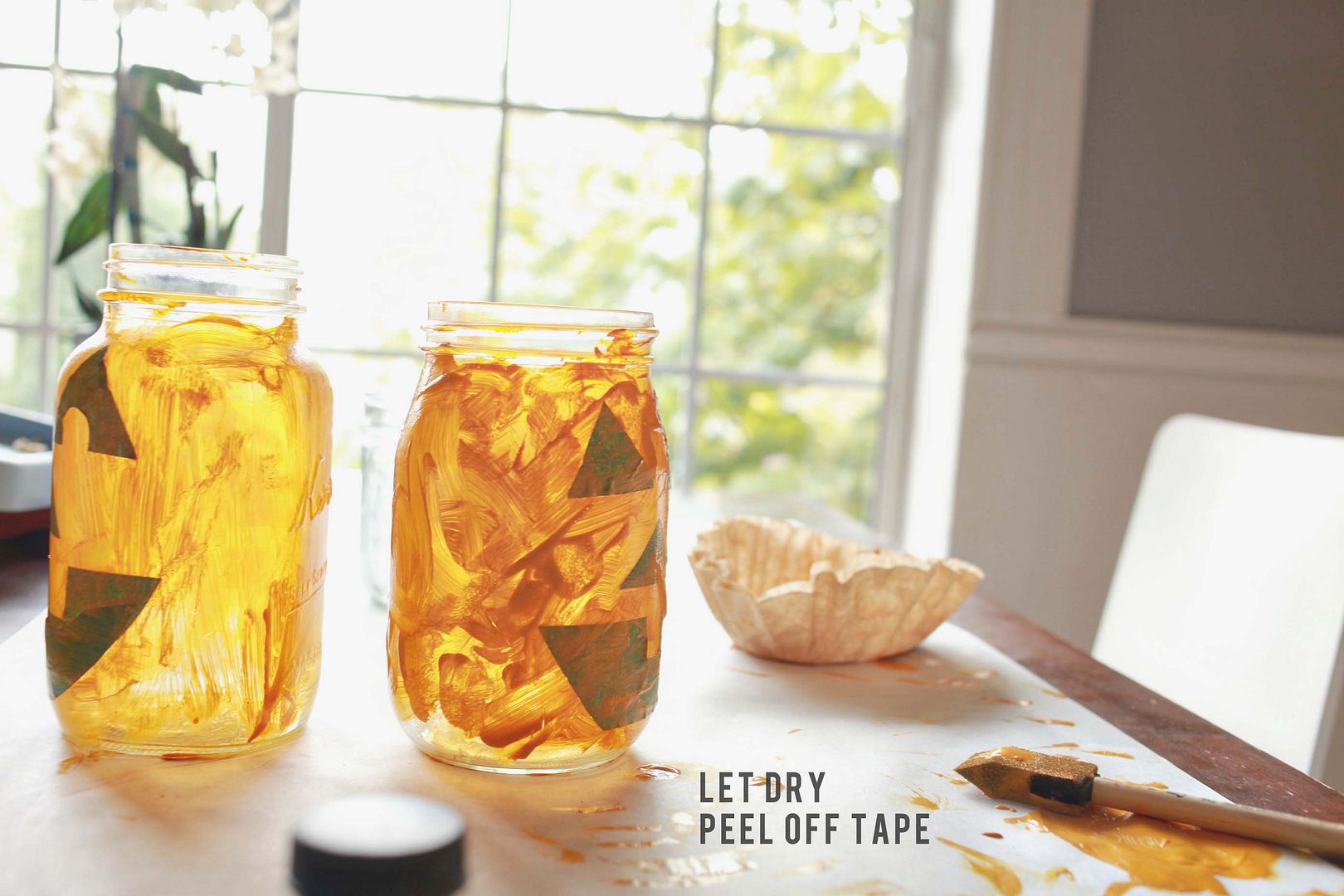 I joined in the fun and added stickers to a couple jars. Then turned them upside down, t
o make sure no paint got inside,
then spray painted them. One white and one black. Lastly, wait for them to dry and remove the stickers.
Tonight I added candles to the inside. I think I dropped about 10 lit matches inside the large jar missing the wick every time. Collin pulled through with his MacGyver skills...