I hope you'll post all of the "smashing" that you've done. I got a
Smash
book

, but don't really know
what
to
put in it. If I should come up with some type of theme before I start it or just kind of go with it each day & have all types of things in it.
Drama Queens Mum (Kimberly)
Kimberly, I totally know what you mean and understand how at first you're thinking, "what do I do with this?" That's how I felt too. Well, don't hate me when I answer this with one of those creative cliches: There's no rules... OR whatever makes you happy.
Simplifying an idea helps me not get overwhelmed. So don't think of filling up a whole album or a Smash book. Just start with one page.
If thinking of a theme helps you get started then go with that. Whether it's a creative journal and you include sketches, magazine clippings, catalog pictures. A travel journal and you include things you've saved from a vacation. Or, for me, it's a day-do-day journal and I include fun pieces from life and Instax photos.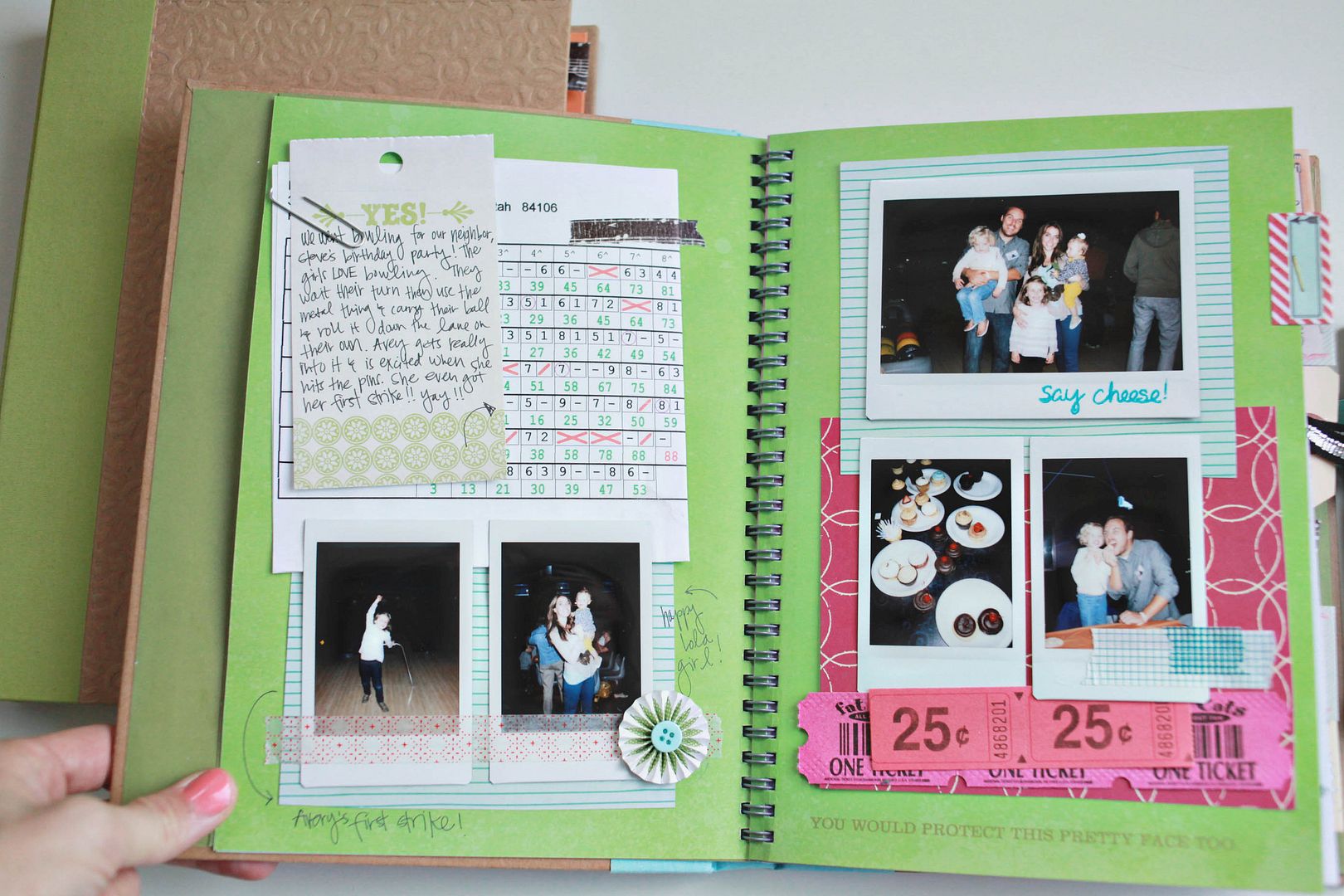 The above smash was from a bowling birthday party. The bottom left Instax photo is Avery right after her first-ever strike. She was pretty excited! I got a couple strikes myself, so what if it was bumper bowling!
From that event I included the print out of our bowling-fun for proof of our mad skills & tickets. The family picture is using the
Wide Fujifilm Instax
that's why it's larger then the smaller ones I take.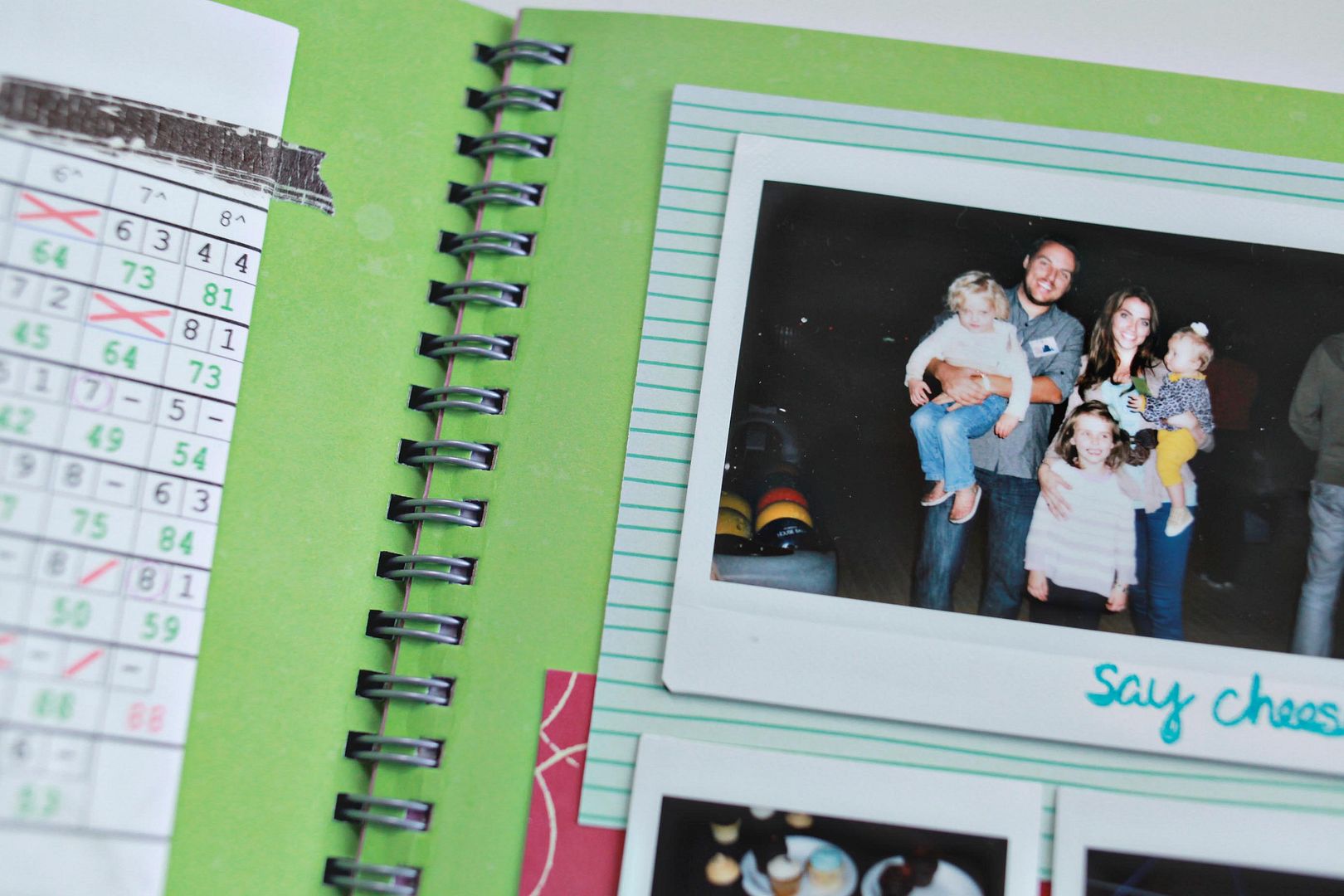 The next smash is from a dinner with my friend, Jennifer, who was in town from Mississippi for Spark. We went to a restaurant that is filled with lemon trees. I smashed my receipt, Instax, and I cut up what we ordered form a take out menu when we got home. Added some
washi tape
, epoxy & journaling spot titled: "reasons why we get along so well." Smash book has some fun j
ournaling pad
s that help to jumpstart what you want to write about too.