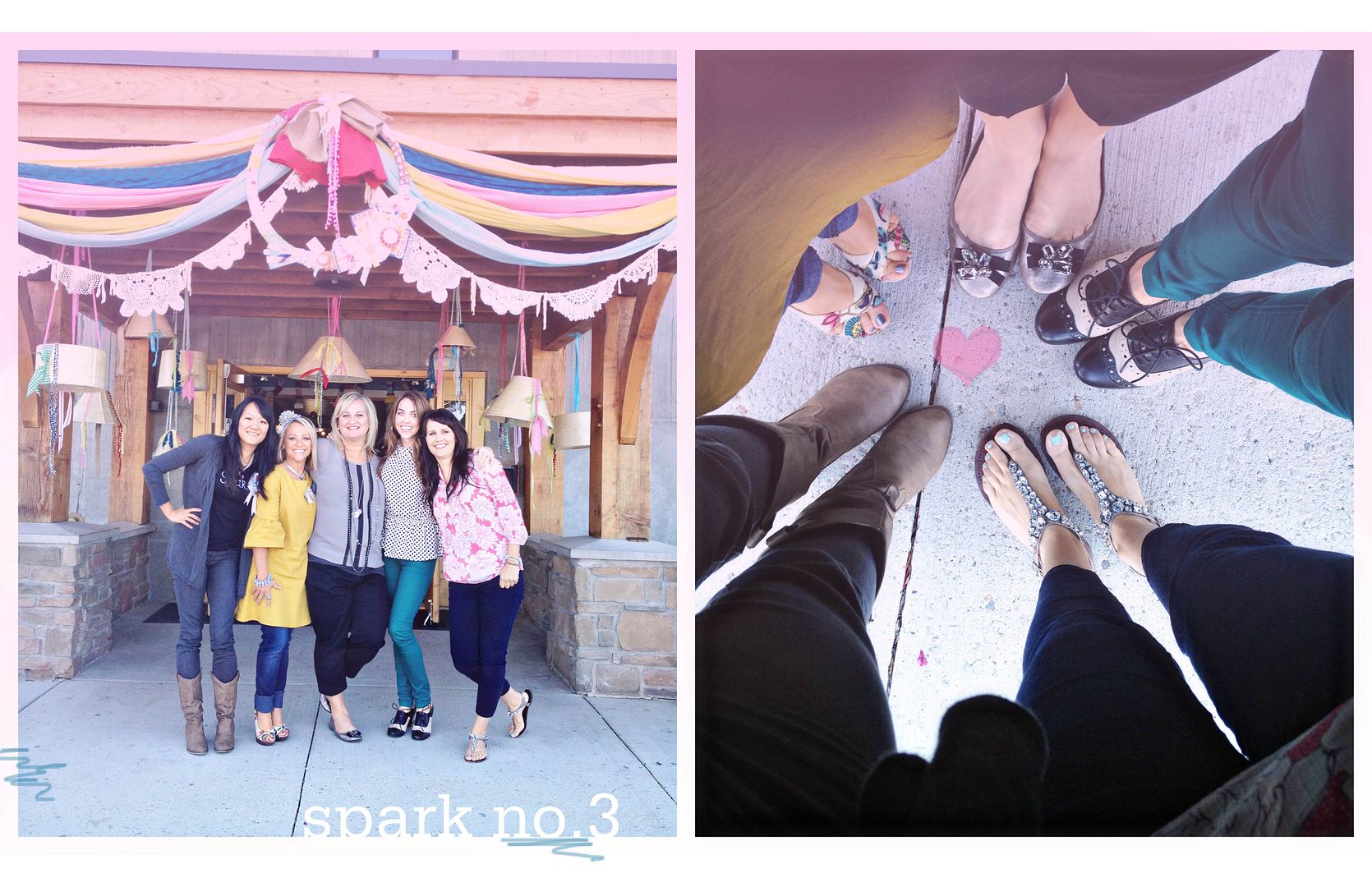 "Each of us has a spark of life inside us, our highest endeavor ought to be to set off that SPARK in one another." k

enny ausubel
This quote pretty much sums up why Rhonna, Margie and I started
Spark
three years ago over lunch... it was to be inspired by others and to then share
your
spark! ! Spark's message & inspiration is
brighter
than ever.
Margie
&
April
and their team did an incredible job planning Spark No 3 this past weekend and it was amazing!
It was fun to come and just soak in all the decorations, details and creative energy and not plan anything but be the beneficiary this year & just enjoy and appreciate others' hard work. I can't wait to share more,
once I steal pictures from Maggie & Jefra.
Apparently, I was too busy having fun to take my camera out of my purse.
It was undoubtably Sparky & I loved it.
bonus points for counting how many times I said spark in this post.
(wink)