I woke up with a plan... to check off all the procrastinated Christmas to-dos on my list but mother nature had something else in store. Lots of fluffy white stuff! There is no way that we are going out in this!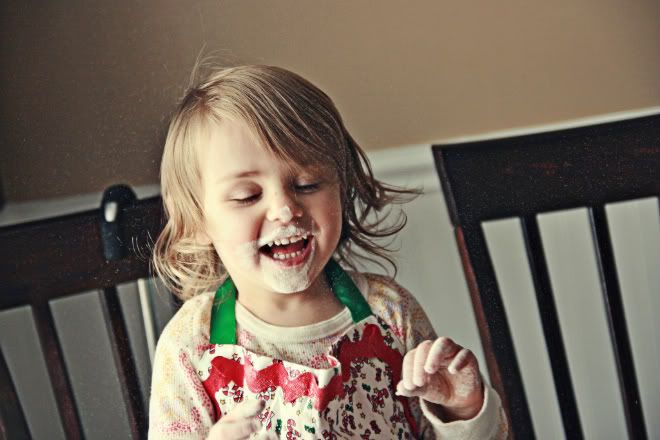 Which was really fun until the flour was more interesting than the cookie cutters & cookie dough. Now the kitchen is as white as outside! :)
Please say I'm not the only one with a list of things to do! :)
Here's the recipe:
Sugar Cookies
1 cup sour cream
1/2 t soda
3 eggs
1 c butter
1 t vanilla
1 t salt
Large t baking powder
2 c sugar
4 3/4 c flour
Cream butter and sugar first then mix in sour cream and soda.
Roll out cookie dough with rolling pin then use cookie cutters.
Bake at 375 for 8 min