Apparently Dove chocolates are not the only ones that have a magical power! One of my darling blog readers, that is just as fabulous as they come, sent me this painting in the mail! I had been gushing over a blog post she did of her first painting and asked if she could paint one of Q&A. Well, life was crazy-busy & I was being picky as I tried to pick out the perfect picture for her to replicate. Then she surprised me with this beauty & I absolutely LOVE it!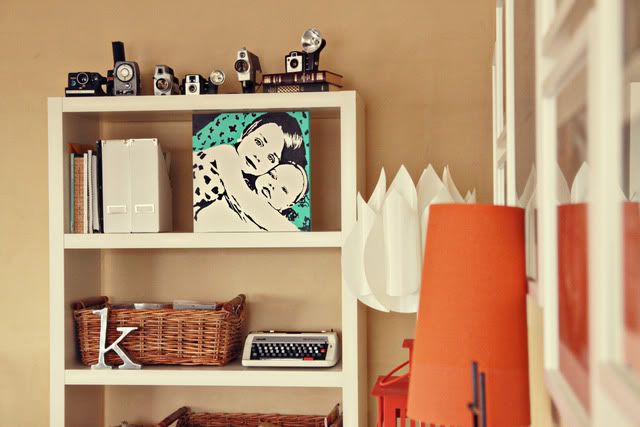 It's sitting in a bookcase in our family room. I love it so much that I wasted quite a bit of time just staring at it. :) She illustrated Avery's eyes so perfectly & I will treasure it forever. Thanks
Jana
! You should check out her blog & get a painting of your own little sprouts!
Today is a special one for me as you can
see here
. Just going to reminisce.