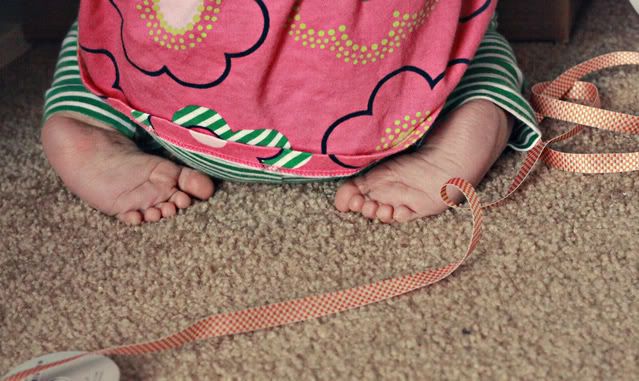 Quincey is following in her big sister's footsteps & is going to be another helper in my office, which is basically a nice way of saying that she already likes to get into everything. But are you kidding me, how sweet are her little piggies?! Oh, I can't get enough of her & apparently the feelings are mutual since she didn't want momma to put her down today. Ever. I didn't mind. :)

Monica said...
Okay, so how and on what did you print the photos for the fabric project? Looks super cute...will we have to wait to see it in CK? Thanks! Monica
-Hi Monica, I will be sharing that project asap with more details. I know you are sitting on the edge of your seat ;) it will be coming soon to this blog near you!
happymomma said...
I LOVE the color of your scrapbooking room! Could you please share that color with us? :)
-Yes, I would love to. It is by Ralph Lauren called "Sun Washed Blue." It makes me happy!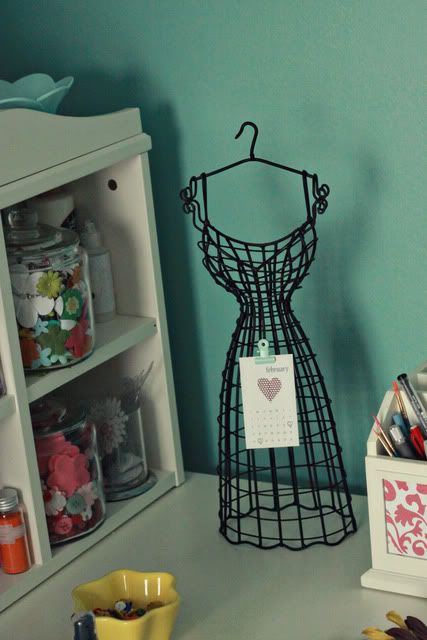 This is one of my recent desk decor items that doesn't have much use but I thought it was cute so it is holding a mini calendar for now. I also bought a larger one that I am painting white. I got them at a local shop in Utah called Rod Works.
Anonymous said...
I've got a couple of questions, where did you get the cute little 3or4 tier stand with bowls and your magnetic board with the blue frame around it?Thanks!!Michelle F
-Hi Michelle, I got this 4 tier stand at my local Roberts (they have a cute boutique section so I am not sure if all Roberts carry them.) The bowls are from Anthropologie except the top one is from Target. The magnetic board I also got at Roberts then I painted it blue. :)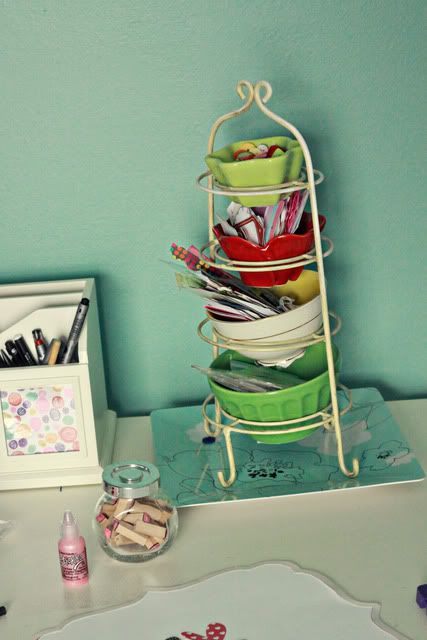 Jennifer said...
Well since you answered the camera question already....what lenses do you use? Do you use actions on your photos? I just love how bright and colorful they are!
-I shoot with
Canon 50mm 1.8 lens
. This is great for shooting portraits & close up shots since it's already zoomed in & I also use
Tamron 17-55mm 2.8
as an everyday lens. (Will answer the many photoshop/actions questions next. :)
Jamie said...
I just got a Canon Rebel Xs for Christmas and I'm wondering what kind of camera bag you have? Also, do you take your "big" cameras out with you or do you take a smaller more compact one out and about? =)
-I use a bag by Lower Pro. Yes, I lug my big camera around... which is probably not the smartest thing.
christybridwell said...
Will you be teaching any classes at CKC-Mesa in April? I took one of your classes last year and hoped to take another.
-Yes! I will be teaching again in Mesa this year! Which class were you in? I took pics of all my classes so I bet I could remember. :)