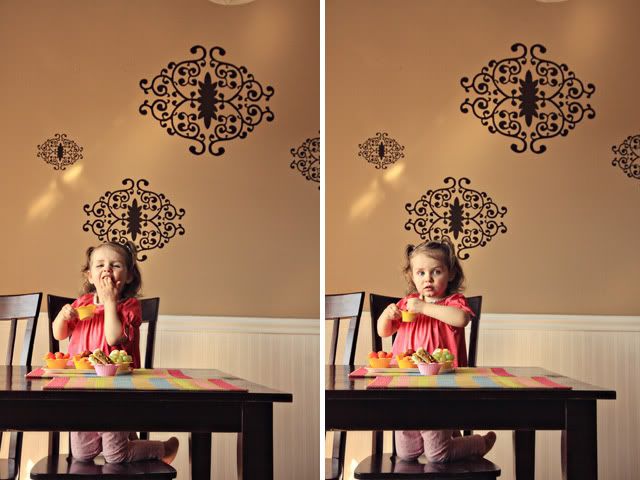 In case you didn't know, we are snackers... we love to eat All. Day. Long. :) So when I first saw the idea of using a muffin tin to fill with snacks for the day I knew that's just what we needed to keep this little squirrel happy.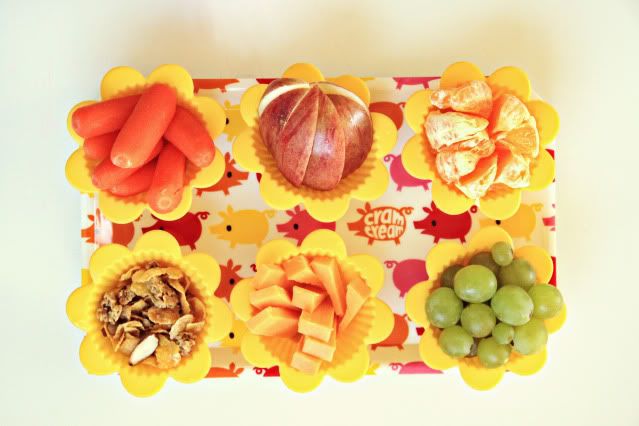 Instead of a muffin tin the silicon cupcake cups worked perfect along with a cute Cram Cream tray.
Yes, you will find me digging in too.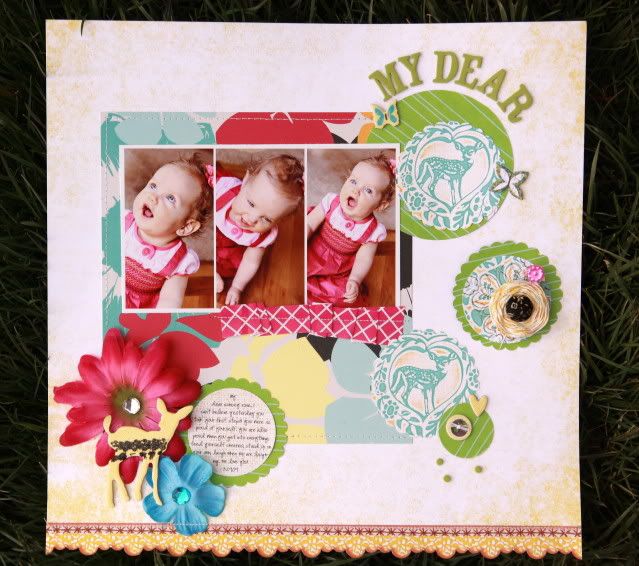 Another page using the Scarlet Lime kit that I showed a
peek
of last week but now you get to see the whole enchilada.
I love the new line from Sassafras called "vintage yummy" that's where you find the cute
dear paper
.

I missed Idol last night. Who did awesome? Kris was my favorite last week! Happy Wednesday!