Hello bloggies,
I feel so inspired today:
the sun is out
(yay!),
the weekend was uplifting, the kiddos are playing happily
(for the time being),
the music is up, the house is clean
(for the time being).
Ah, heavenly...
One of my favorite things about this blog is connecting with women all over world who share the same desire to
create
.
It actually inspired me to design a scrapbook page about it. Possibly the first page where I ignored the urgency to document a memory with specific photos but rather quotes from
this talk
I shared last year that I love.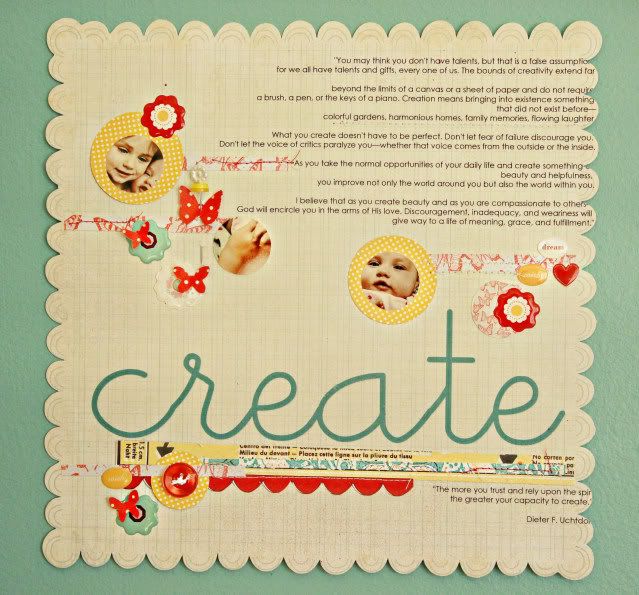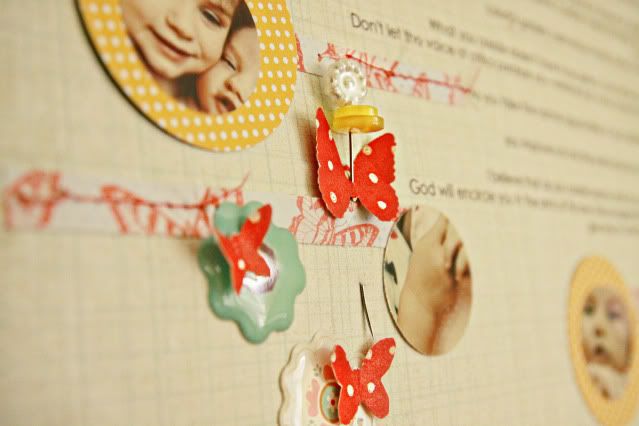 (Page inspired by Robyn Werlich) Supply list: American Crafts (yellow dot, scalloped edge); Scenic Route (red dot); KI Memories: Epoxy Stickers; Background paper; font: little days (dafont.com); Butterfly punch: Martha Stewart. Love this color scheme: Tan, red, yellow, seafoam green.
The talk was also made into a short video, I've watched it countless times since my sister shared it with me a couple weeks ago. Love this message...
(Pause the music in the sidebar-sorry to make you work for the video.) ☺