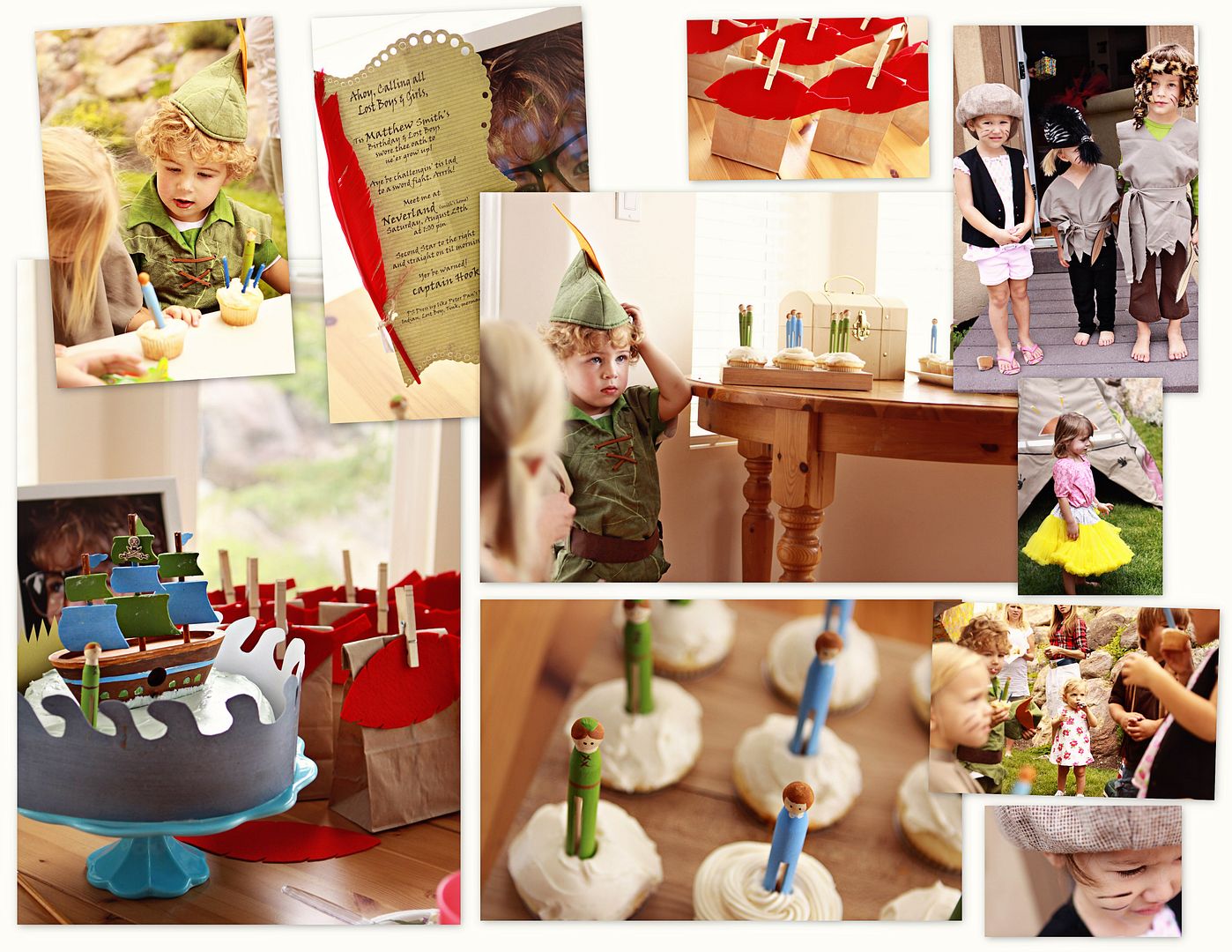 My little nephew had the cutest Peter Pan party over the weekend. My sister is a mini Martha Stewart and goes all out. I think I even heard her say that she didn't sleep the night before... ha! That's Camille for ya-she amazes me & always goes above and beyond.
I helped her with the invitations & wrote a letter from Captain Hook inviting all the Lost Boys & Girls to Matthew's party. She painted a ship found at Hobby Lobby & the clothes pins to look like Peter Pan & Wendy. She was so inspired by a birthday party posted over at the Cookie magazine
blog
via
Cup of Jo
that she had to recreate it for Matthew-- There was a cake walk, kids dressed up, a tee pee & a treasure hunt.
Sprinkle some pixie dust on me, please. To the second star on the right and straight on til morning...