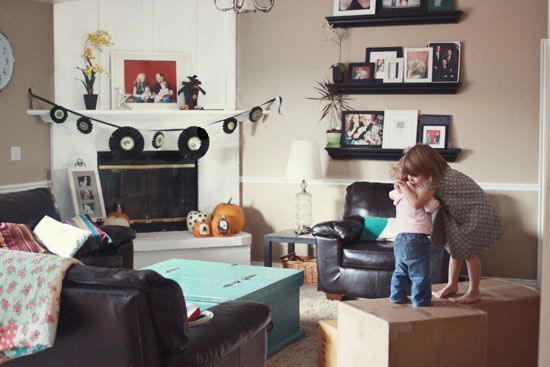 While I was going to photograph my rad Halloween decor I caught this precious moment, but let's be real, I'm sure something not-so-nice happened prior to the sweet hug. Hence the hug. Q & A are gonna be so cute on Halloween as Jessie & Tinkerbelle. I can't wait! 
(Last of the boxes for Spark stuff arriving.)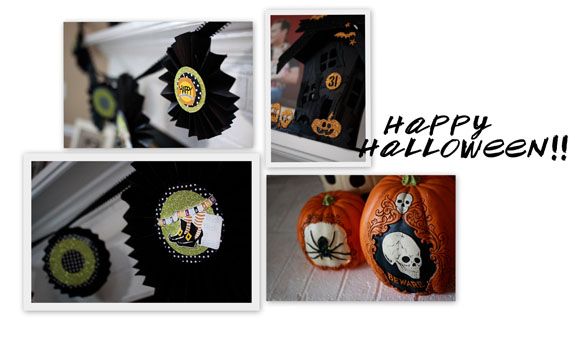 I loved
Rhonna's
 Halloween decor so much that I made some of my own. I strung some lollipop circles from ribbon & hung it across our mantle. Halloween is such a fun holiday, but to be honest, I've never really decorated for it. This year I gave in.