Welcome to Spark!
What made this event so incredible were all these ladies!
Margie's husband, Grant, built this awesome photo wall. It was such a great photo op not to mention cute decor. It amazes me that little details like this wall that were part of our first vision came through in the end.
• Margie, Megan & Leslie decorating. We are so grateful for all our helpers!!
• Yes, I trusted my life on that ladder... it was all for the cause.
• Rhonna draped in the paper links and flowers.
• One of the awesome signs that Rhonna designed.
• The Sweet Tooth Fairy cupcakes & tissue paper flower centerpieces--thanks Amy!
Friday was our Artisans Show & Tell day where we had 2 of the buildings filled with talented men & ladies sharing their art & inspiring all of us.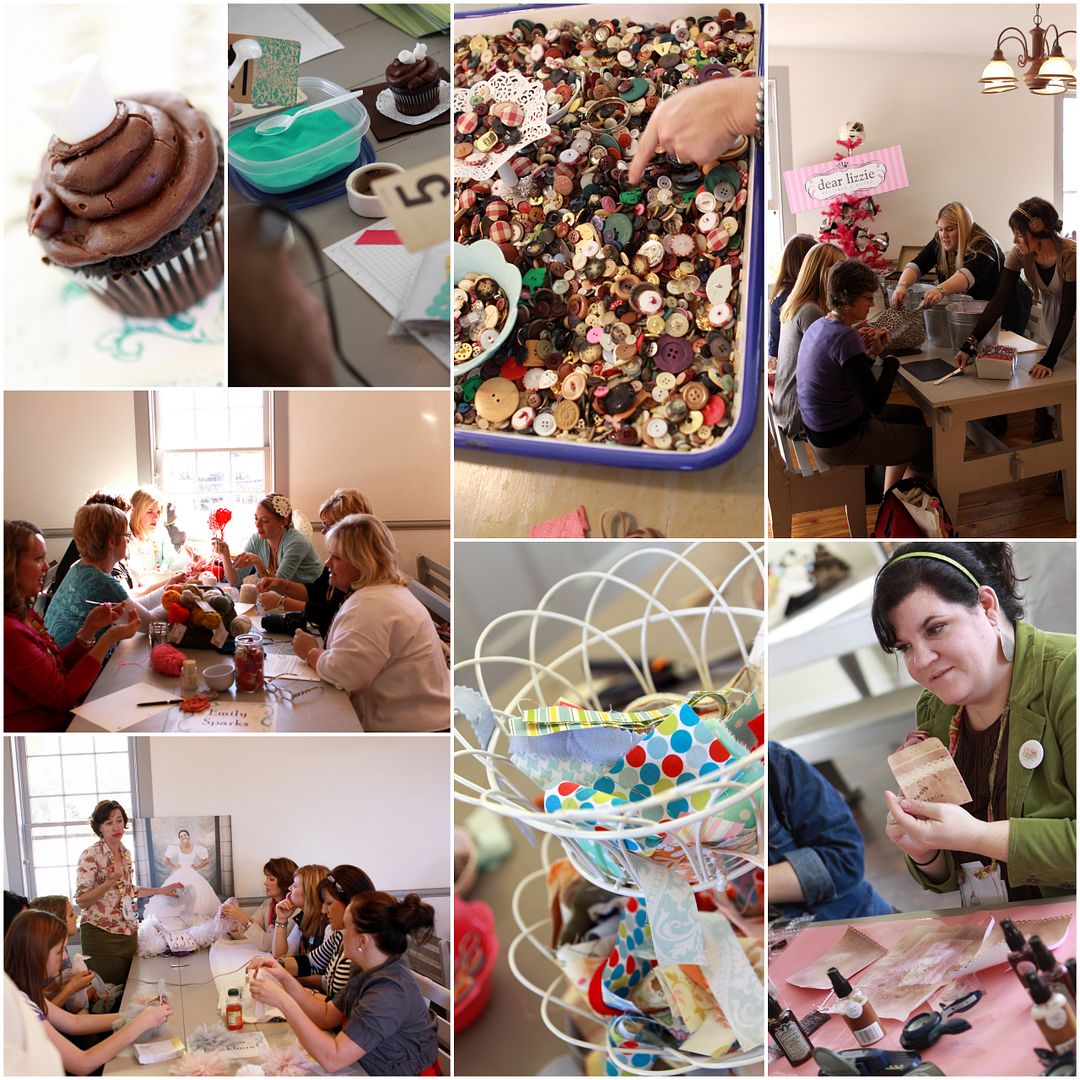 In the Pine Valley Chapel we were learning to knit with Emily Sparks, making awesome mini vellum books with Jen Sorenson & paper flowers with Maren Ogden. Making cards with April Meeker's handcarved stamps & Melissa Blackburn showed how to make gorgeous pleated flowers with lovely fabric & vintage pearls.
I wish I would've known her when I got married so she could make my dress

.
The fabulous Dear Lizzie was even there making junk bows.
In the Social Hall we were frosting cupcakes & learning to make fondant roses with Megan from The Sweet Tooth Fairy. We had lots of fun paper projects including Robyn Weirlich making a super fun project with vintage flash cards, Stephanie from Fiskars & Hayley from Sassafras. Amy Redden demo'd a lovely fabric flower & Spark sponsored a "cuff buffet" where you had fabric, ribbons, felt & buttons all at your finger tips to design your own cuff.
(check out
Spark
to find links for all these fabulous Spark Plugs!) Canon was even there printing photos at their heart's content!
Provo Craft was feeling the spark... We loved having a bunch of their staff hanging out with us. Mike was awesome to silk screen all our fabulous
swag bags
& canvas pages for our art journal class. Their Yudu machine is killer! I need one bad!! Noralee & Erin also set up some fun stations with the Cricut & Cuddlebug machines. woot woot!
Besides our seriously darling and
filled to the brim
swag bags, everyone got a Spark charm from Pink Chandelier. Yeah, we like to spoil our sparkettes.
Die Cuts with a view was at Spark with lots of their staff as students which was awesome.
BIG Thanks to everyone who was part of our event...
check out
our
Spark site
to see all of our awesome sponsors.
Friday night we had such a blast with our photo booth, Spark train ride around This Is The Place & 'get to know you' games.
Phew. I could go on and on... now you can tell why I was giddy like a little girl... giddy!!
And when you're at Spark,
jazz hands
and
bright pink

tights
are definitely cool.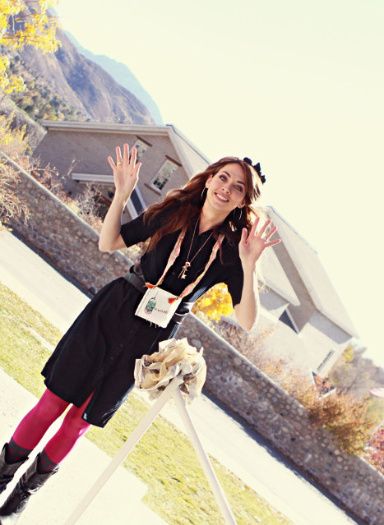 Next post day 2 including classes, keynote, Scrapbook Royalty charity and our kumbaya.