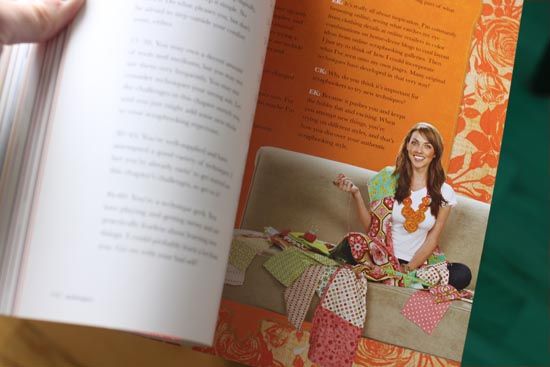 One of the cool design highlights of my book are the photos on the same couch at the end of each chapter. Marin thought of this fun idea, I gathered together a bunch of outfits and props, then the photography team worked their magic. I remember having to hold poses
like on page 83 & 105
that literally made me sore the next day.
ha.
But that was all worth it. Kind of like when Collin teases me for wearing uncomfortable shoes just because they are cute.
My favorite couch potato shots are on page 65 & 83.
Miss Ruby Sue
was awesome to overnight the necklace in the photo and my sister Emily hooked me up with a
Motley
headband for the cover shot.
Just in time for Christmas, I got some more books or should I say Santa got some more books in his workshop. Get your personalized, wrapped with love copy... (sorry I sold out but email me to have first dibs on the next order elizabeth.kartchner(at)gmail.com.)

Also, a merry thank you to my December Sponsors: