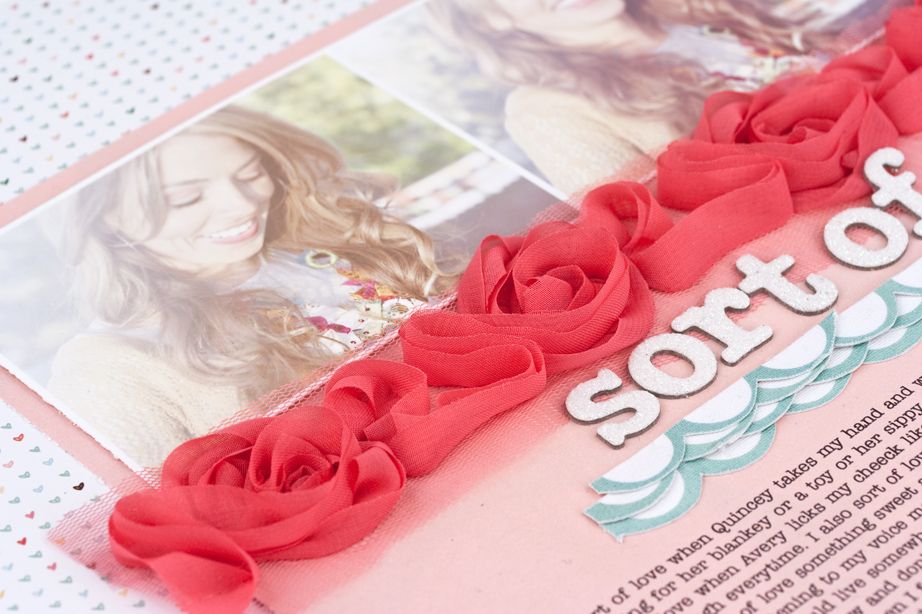 Thanks so much sharing in my excitement for the Dear Lizzy + American Crafts line. This page shows the fabulous ruffle ribbon! Wouldn't it be so cute on a bag or even a T-shirt? The background paper is filled with little hearts that I drew & the polka dot paper is adhesive backed fabric. The thickers are a glitter typewriter font that also comes in a seafoam green and brown. LOVE them-totally versatile and easy to use.
Jefra

took the photos and some other fun ones I'll share soon
.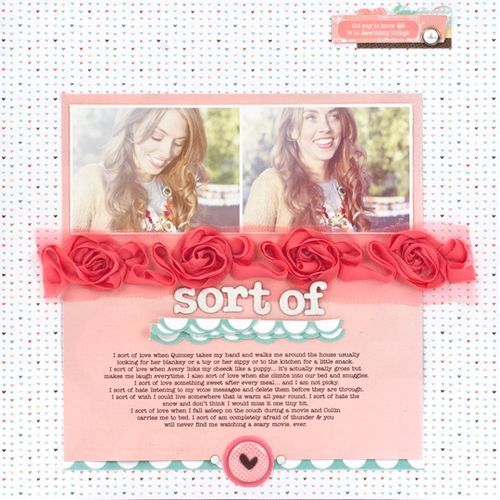 The journaling says: I sort of love when Quincey takes my hand and walks me around the house usually looking for her blankey or her sippy or to the kitchen for a little snack. I sort of love when Avery licks my cheek like a little puppy... it's actually really gross but makes me laugh every time. I sort of love something sweet to eat after every meal.. and I'm not picky. I sort of hate listening to voice messages and delete them before they're done. I sort of wish I could live somewhere warm all year round. I sort of hate the snow and don't think I would miss it. I sort of love when I fall asleep on the couch during a movie and Collin carries me to bed. I sort of am afraid of the thunder and you will never find me watching a scary movie. ever.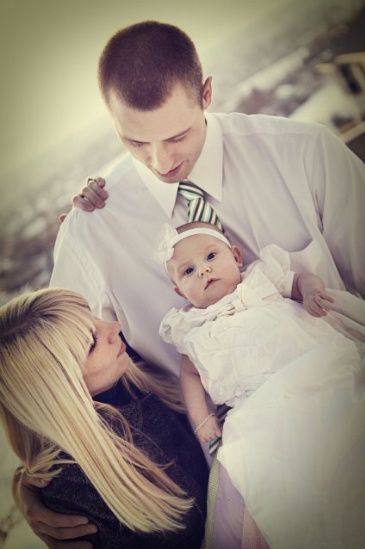 My sweet niece, Taimi, received her
baby blessing
last Sunday. She is so beautiful. It's quite neat to watch my little sister become a mother. I am so proud of her and love watching her and Chris take care of Taimi & take on the transforming role as parents.
(Taimi is my great grandmother's name. My great grandmother is Finnish. )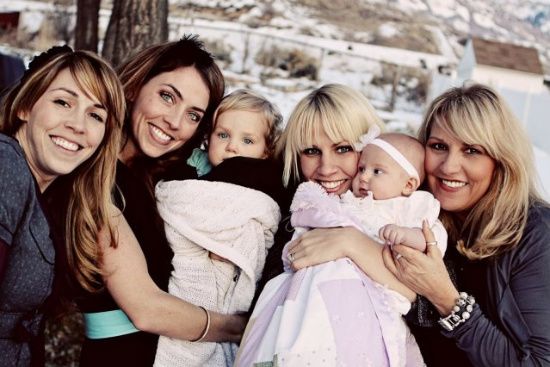 We all braved the cold for a quick photo by Collin... including Camille, me, Quincey, Ashley, Taimi, Cynthia (my mom). This is also the same day that I tripped on the ice in my heels. From now on I am wearing moon boots to church. I swear I thought my rib was broken the last few days but I'm better now. Happy Friday!!