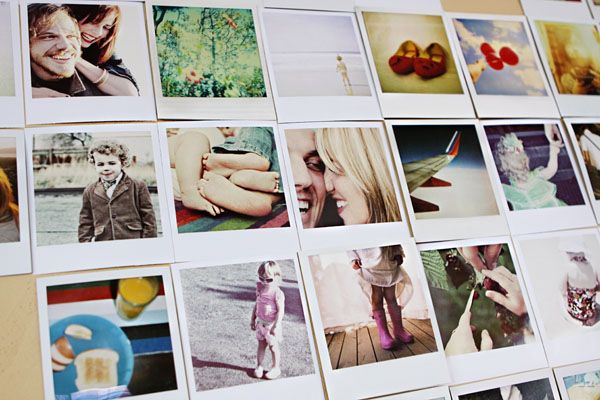 For awhile it seemed I was spotting the polaroid shaped heart everywhere and it was calling my name. The trouble was I didn't know where to put it. I have big plans for our favorite song lyrics above the piano but it needed something right away... for a couple reasons. First, that wall was feeling very neglected and second because Collin has been playing the piano lots lately and it's not fun to stare at a wall...
since we moved the

piano away from the window

.
A couple tips if you want to make your own wall I used these
3M command strips
. Same adhesive strips I used for the
random K collage
.
I also used a mix of real polaroid,
Polaroid Notes
these are so awesome
and made my own. I scanned in a polaroid. Next, I sized it to make sure it was actual size. Then I edited and cropped photos & dropped them onto the scan & saved them individually. Last, printed them out.
Also, Polaroid has a website that will change any photo you have into a polaroid
here.
I laid out the polaroids on the ground how I want them. Measured the photos on the ground then measured the wall and marked where the bottom was. I started from the bottom up...
is anyone still reading this? ;)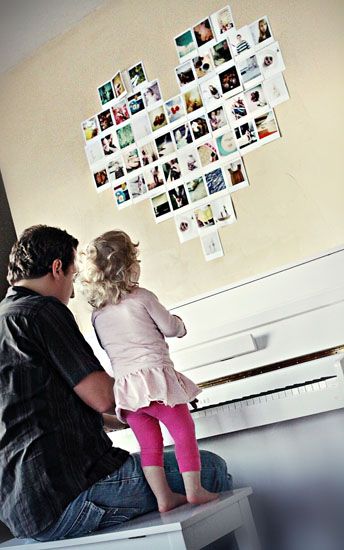 My favorite songs right now that Collin plays and sings (Quincey loves singing along)
The Hardest Part
and Death & All His Friends both by Coldplay.
Apologize by One Republic
is pretty rad too.
Oh, I can't forget Christmas Monkey. What? You've never heard of that one. It's a new track by Avery. Two words--Christmas Monkey over and over and over to the tune of Jingle Bells.