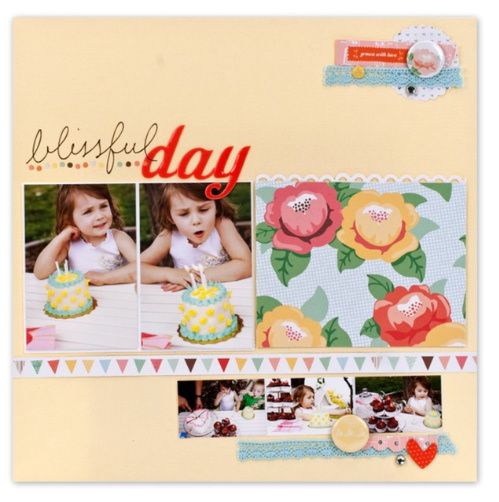 Hope you had a great weekend!
Here's some pages using my
Dear Lizzy
goodies.
It's kinda funny to design pages with rub ons of my handwriting.
Can I let you in on a little secret... I'm not a huge fan of my own handwriting.
(gasp)
I honestly have always had to stretch myself to use it. W
hich just goes to show that it's quite natural to not appreciate our own chicken scratch.
L
et go
of those insecurities and
embrace it.
That doesn't mean all of our journaling needs to be handwritten but just enough to leave a piece of us on our pages.
I've grown to love adding the unique touch of my handwriting and have learned to see past the worries of it
ruining my pages
to the sentimental factor it adds.
Love the phrase rub on, "follow you bliss" on pages of my girls. Incredible things can happen if we live by those simple words.
Happy Monday!